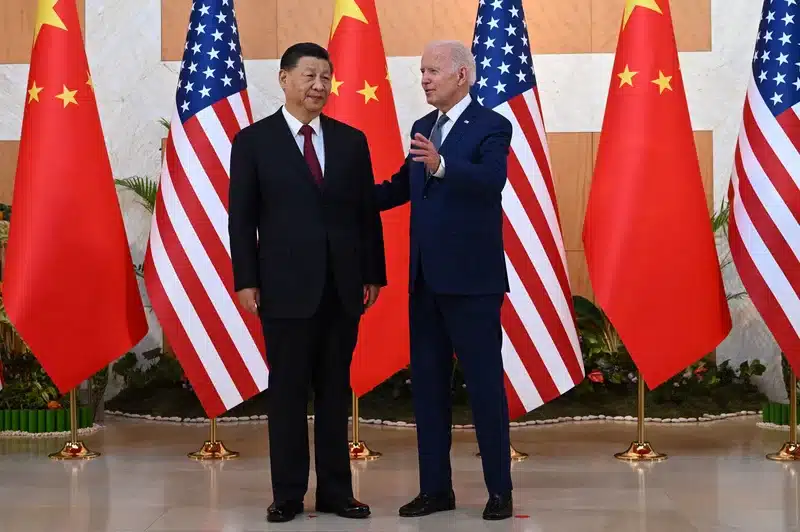 NUSA DUA, Indonesia — A highly anticipated meeting between China's leader Xi Jinping and President Biden finished Monday with both leaders expressing an openness to restoring channels of communication and repairing a relationship that has been compared to a second Cold War.
The leaders of two superpowers met face-to-face and unmasked on the sidelines of the Group of 20 summit in Bali, Indonesia, on Monday evening. In a substantial meeting, they touched on the war in Ukraine, military tension in the Taiwan Strait and North Korean missile tests.
South Korea, U.S. to Hold Largest Live-Fire Drills Amid North Korea Tension
SEOUL, March 22 (Reuters) – South Korean and U.S. forces will hold their largest-ever live-fire exercises in June in a show of force to North Korea, which has ratcheted up…
Korea and Japan Try and Try Again for a Reset
TOKYO – South Korean President Yoon Suk-yeol's recent visit to Japan took an often backward-facing relationship and reset it looking forward, at least for the time being. The US was…
Receive BENS news and insights in your inbox.