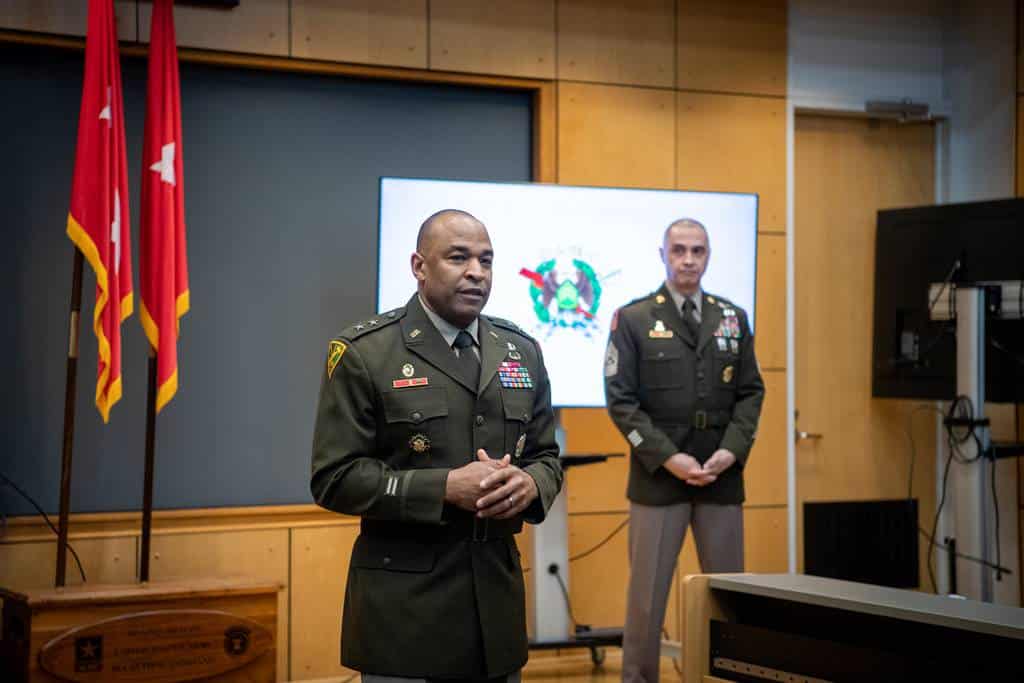 "We're in a war for talent."
That's one of the most often-used catch phrases for Army senior leaders when discussing the service's effort to attract, train and retain soldiers.
But Army Recruiting Command's top officials put it a little differently. In an interview with Army Times, USAREC Command Sgt. Maj. John Foley called it a "competition…with Corporate America for highly-qualified, talented and bright individuals."
Army Times interviewed Foley and USAREC's commander, Maj. Gen. Kevin Vereen, to check in on the command's initiatives amid a challenging labor market.
Foley's not wrong. While some observers have attributed recruiting challenges to a perceived decline in the number of Americans qualified to serve, the CSM laid out a different problem that his recruiters are facing on the streets — other organizations have taken a few pages out of the Army's playbook.
Hondo Geurts on the Defense & Aerospace Daily Podcast
BENS Distinguished Fellow James "Hondo" Geurts visited the Defense & Aerospace Daily Podcast to discuss his op-ed co-authored with General Joseph Votel: Forging the Industrial Network the Nation Needs. Listen…
Happy Independence Day from BENS
On this most American of holidays, we celebrate the birth of the greatest country on earth. The Declaration of Independence was an audacious statement in 1776, issued and adopted by…
Receive BENS news and insights in your inbox.