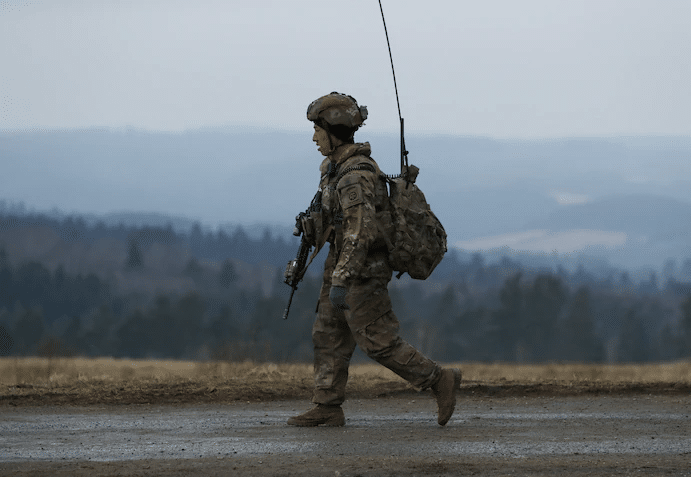 The open-ended war in Ukraine has thrown the Pentagon's long-term planning into question, with senior U.S. defense officials expected to revamp how they deploy military forces in Eastern Europe and the Baltics amid deepening anxiety over Russia's broader ambitions.
Gen. Mark A. Milley, chairman of the Joint Chiefs of Staff, said Tuesday that he favors creating permanent bases for U.S. troops in the region but to deploy personnel there rotationally, "so you get the effect of permanence" at a lesser cost because expenses such as family housing and schools are not involved.
"I believe a lot of our allies, especially those such as the Baltics or Poland or Romania, they are very willing to establish permanent bases," Milley said in testimony before the House Armed Services Committee. "They will build them and pay for them."
Hondo Geurts on the Defense & Aerospace Daily Podcast
BENS Distinguished Fellow James "Hondo" Geurts visited the Defense & Aerospace Daily Podcast to discuss his op-ed co-authored with General Joseph Votel: Forging the Industrial Network the Nation Needs. Listen…
Happy Independence Day from BENS
On this most American of holidays, we celebrate the birth of the greatest country on earth. The Declaration of Independence was an audacious statement in 1776, issued and adopted by…
Receive BENS news and insights in your inbox.