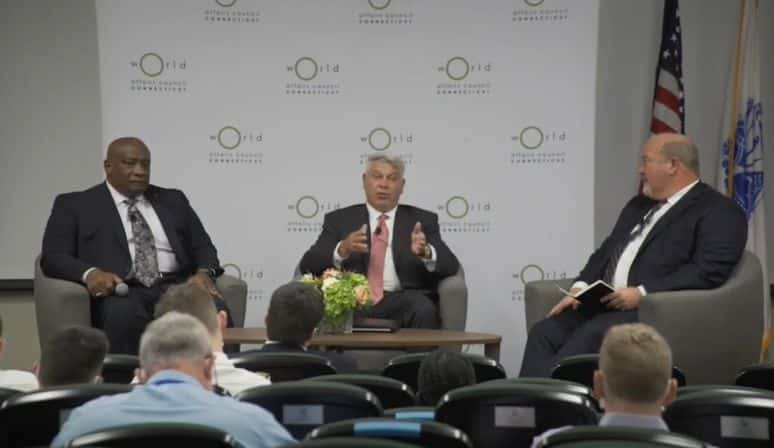 BENS Chairman Mark Gerencser appeared on the panel discussion "Great Power Competition" at the World Affairs Council of Connecticut's 2021 Global Security Forum: Competing for the Future. Gerencser was joined by co-panelist Lt. Gen. Charles Hooper (USA, Ret.), former Director, Defense Security Cooperation Agency. National Bureau on Asian Research President Roy Kamphausen moderated the discussion. View the panel video for insights on the evolving role of the U.S. in world affairs, U.S.-China relations, the risks of doing business in China, and maintaining U.S. competitiveness.
Building the Base episode 11: The Honorable Sue Gordon, Former Principal Deputy Director of National Intelligence
Sue is currently the Director at CACI International which provides the unique expertise and distinctive technology that address customers' greatest enterprise and mission challenges. She was the fifth Principal Deputy…
Here's How the Air Force Could Change its Job Assignment Process
Air Force leaders are sifting through a list of proposed changes to how airmen are assigned new jobs, and may announce some updates by the end of September. After about…
Receive BENS news and insights in your inbox.