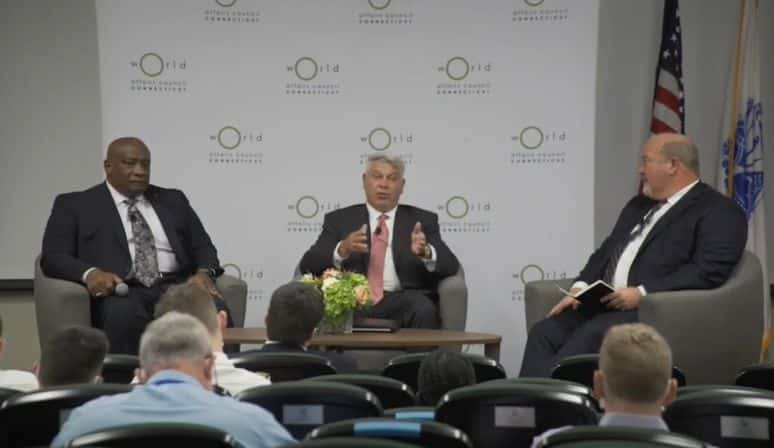 BENS Chairman Mark Gerencser appeared on the panel discussion "Great Power Competition" at the World Affairs Council of Connecticut's 2021 Global Security Forum: Competing for the Future. Gerencser was joined by co-panelist Lt. Gen. Charles Hooper (USA, Ret.), former Director, Defense Security Cooperation Agency. National Bureau on Asian Research President Roy Kamphausen moderated the discussion. View the panel video for insights on the evolving role of the U.S. in world affairs, U.S.-China relations, the risks of doing business in China, and maintaining U.S. competitiveness.
Building the Base Episode 29: Billy Thalheimer
In this episode, Hondo, Lauren, and Billy discuss the intersection of national security and public/private cooperation. They delve into the development of a full-scale sea glider prototype that can carry…
International Institutions Confront Taliban Troubles
International leaders are struggling to manage a Taliban-ruled Afghanistan; they are torn between their commitment to alleviate Afghans' suffering and their reluctance to legitimize a Taliban government that violates its…
Receive BENS news and insights in your inbox.