Business Leaders Honor General John W. Raymond, Gwynne Shotwell With 2021 Eisenhower Awards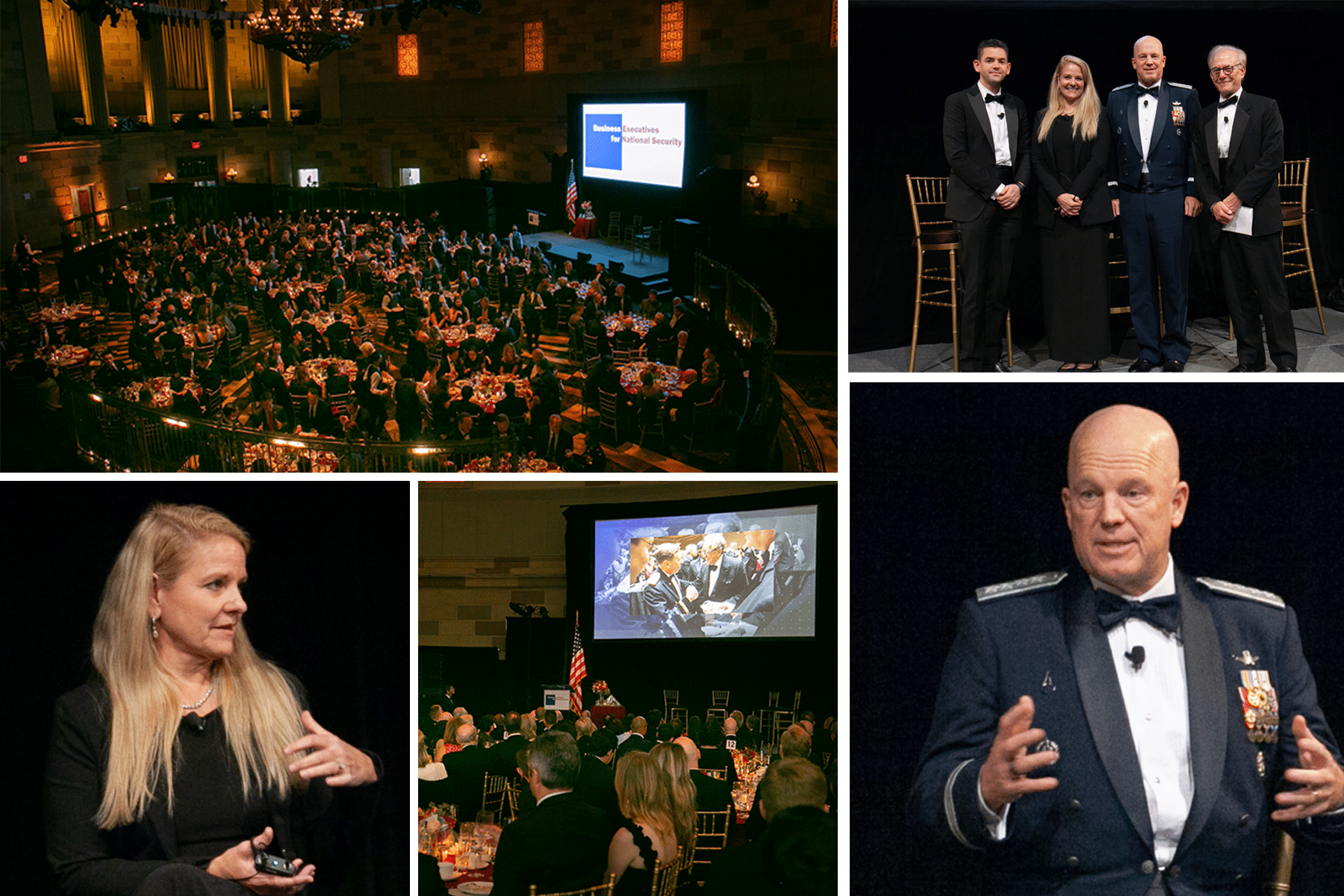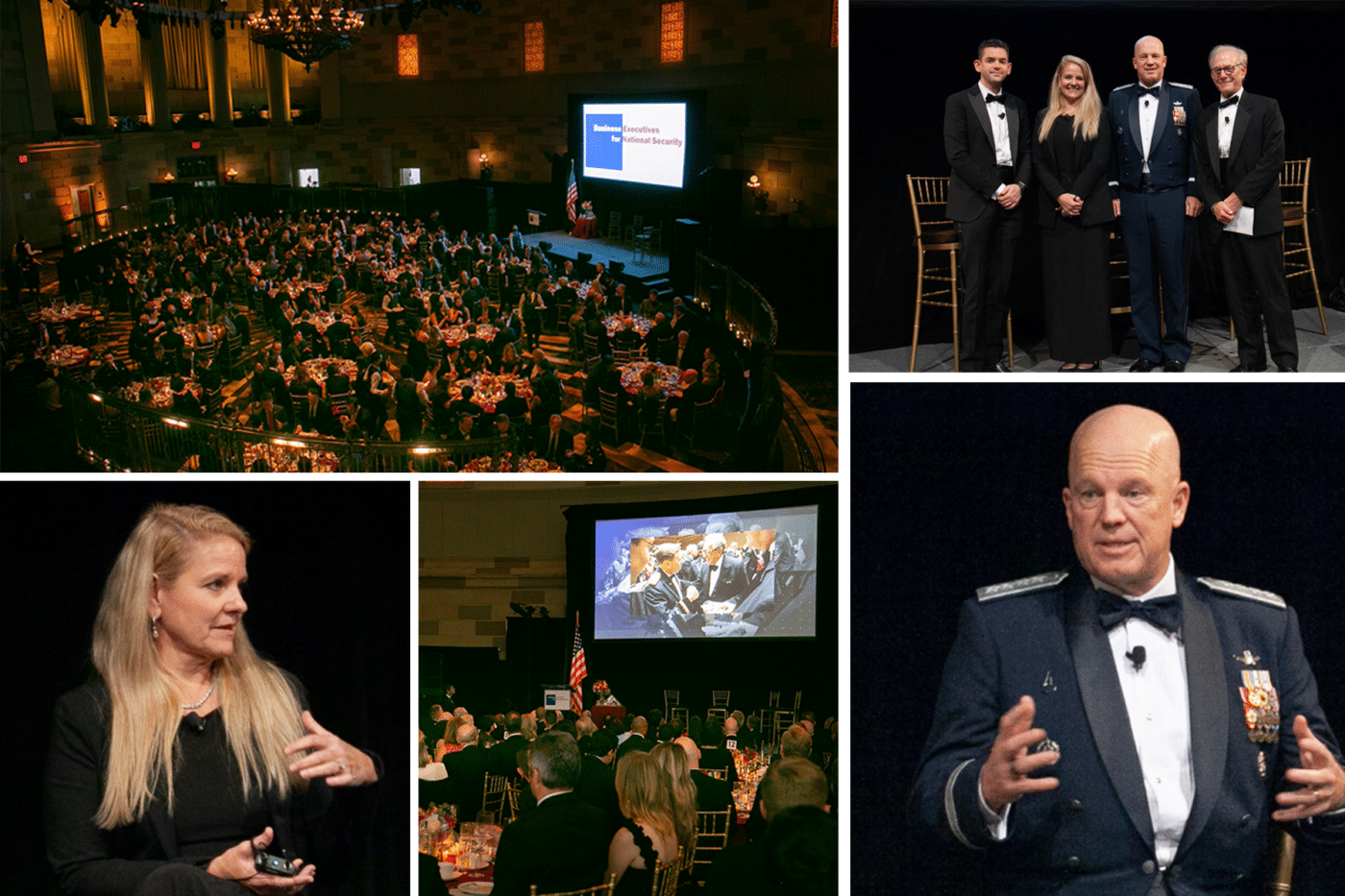 FOR IMMEDIATE RELEASE
November 5, 2021
Contact:
Nate Thompson
(202) 296-2125
nthompson@bens.org
NEW YORK, NY—Members of the Business Executives for National Security (BENS) and guests from across the nation gathered Wednesday for its presentation of the fall 2021 Eisenhower Awards. The event honored extraordinary Americans in General John W. Raymond of the United States Space Force and Gwynne Shotwell of SpaceX.
BENS President and CEO, retired Army General Joseph Votel, congratulated the membership on a year of progress and impact assisting the organization's government partners. Votel also welcomed special guests in attendance including groups of cadets from the U.S. Merchant Marine Academy and U.S. Military Academy at West Point, currently studying space engineering and physics disciplines.
Votel thanked the honorees for their commitment to advancing U.S. security throughout their remarkable careers of service and innovation. This year's honorees, Votel said, reflect the spirit of President Dwight D. Eisenhower's vision of national security as the work of a whole society.
General John W. "Jay" Raymond, U.S. Space Force
General John W. "Jay" Raymond is the Chief of Space Operations, United States Space Force. As Chief, he serves as the senior uniformed Space Force officer responsible for the organization, training and equipping of all organic and assigned space forces serving in the United States and overseas.
Presenting the award to General Raymond was BENS Director and retired vice chair of USAA, Patricia "Tosh" Barron, who commended Raymond as the visionary leader that was needed to turn the United States Space Force into the newest branch of the nation's armed forces. In his acceptance remarks, General Raymond thanked the 6,600 active duty Space Force guardians who are focused on protecting the nation and ensuring that the domain of space is safe for all the world to use. "Space is critical to the moment—but also synonymous with the future. That's why we have been charged not just with creating a Space Force for today, but also a force for 100 years from now," said General Raymond.
Gwynne Shotwell, SpaceX
As President and COO of SpaceX, Gwynne Shotwell is responsible for day-to-day operations and for managing customer and strategic relations to support company growth. She joined SpaceX in 2002 as vice president of Business Development and built the Falcon vehicle family manifest to more than 70 launches, representing more than $10 billion in business.
BENS member and Shift4 Payments CEO Jared Isaacman presented the award to Shotwell. Isaacman in September commanded the SpaceX Inspiration4 flight—the first all-civilian crew to travel to space.
Isaacman praised Shotwell for shifting the trajectory of the aerospace industry and forging partnerships that have enabled the U.S. space program to once again fly Americans to space on American-made rockets.
Accepting the award, Shotwell dedicated the honor to the talented men and women of SpaceX who are working to make our dreams of further space exploration into reality. She pledged to continue focusing on innovation, highlighting the company's experimental approach to landing rockets with the aid of stabilizer arms that resemble large "chopsticks" as a cutting-edge example.
Novelist and Washington Post columnist David Ignatius moderated a discussion with Raymond, Shotwell and Isaacman, exploring topics including private sector space activities with high commercial potential, the growing capabilities of U.S. adversaries and competitors in space, developing norms for space use and access among nations, and more.
The evening also featured a special tribute to founding chairman Stanley A. Weiss, who passed away in August at the age of 94. Following a video celebrating his "Improbable American Life," Christina Weiss Lurie and Anthony Weiss, children of Stanley, were presented with a U.S. flag flown over the Capitol building and a letter from Secretary of Defense Lloyd Austin in appreciation for Weiss's lifelong commitment to strengthening U.S. safety and security.
BENS Chairman Mark Gerencser thanked the event's participants and sponsors and congratulated the honorees for advancing U.S. interests in space. "Each of you has made an indelible impact in enhancing our national security—we are safer because of what you do each and every day," said Gerencser. He also lauded the legacy of Stanley Weiss in building the BENS community, kicking off the organization's 40th anniversary campaign to be observed with a series of special events and celebrations throughout the following year.
###
BENS is a nonpartisan, nonprofit comprised of over 400 business leaders who volunteer their time and expertise to assist the national security community. Past recipients of their Eisenhower Award include civil servants such as Secretaries of State Michael Pompeo and Hillary Rodham Clinton; military leaders such as former Chairman of the Joint Chiefs of Staff, General Joseph Dunford; and business leaders such as Cisco CEO Chuck Robbins and Amazon.com Founder Jeff Bezos.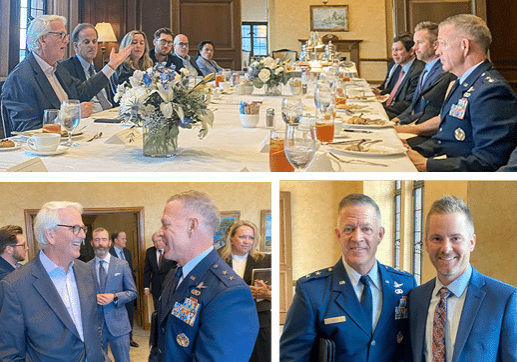 Event Recaps – September 24, 2023
BENS CEO, General Tim Ray, traveled to Atlanta to visit with the Southeast Region's BENS members. Members shared their thoughts and insights on their experiences and engagements with BENS and General…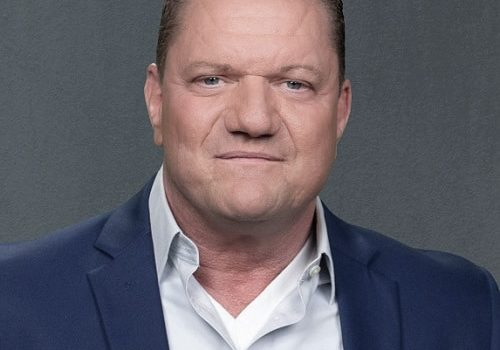 BENS Member, Chris Harris
BENS Member, Chris Harris, Vice President of Defense/Americas for SPEE3D has worked with key staff to train and supply Ukraine with metal 3D printers. The printers will be deployed near the…
Receive BENS news and insights in your inbox.