Business Leaders Honor Gina Haspel, Michael Crow, Michael Roman with 2020 Eisenhower Awards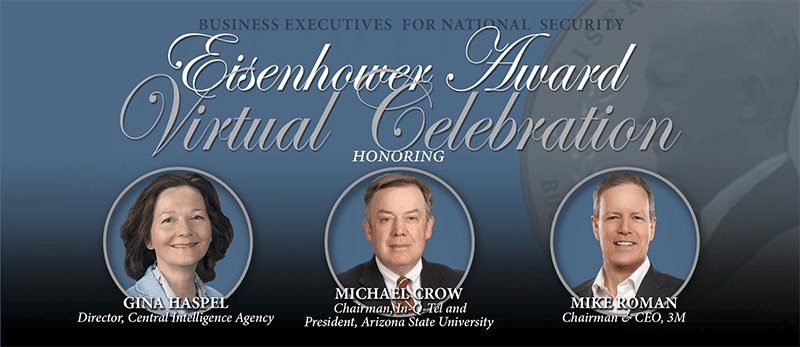 WASHINGTON, DC—More than 200 leaders and guests across the nation joined Business Executives for National Security (BENS) Wednesday for its virtual presentation of the fall 2020 Eisenhower Awards. The event honored three extraordinary Americans in Michael Crow, Michael Roman, and Gina Haspel, each of whom reflect the spirit and vision of President Dwight D. Eisenhower's farewell address and his call for each of us—as citizens, soldiers and public servants—to become involved so that "liberty and security can prosper together."
BENS President and CEO, retired Army General Joseph Votel noted that the honorees have built their remarkable careers by putting the country first. "Our three honorees are a testament to President Eisenhower's enduring legacy and vision of national security as the work of a whole society. As true public servants, they do not seek the spotlight but were called to service by a deep and genuine commitment to our nation's highest ideals."
Michael Roman, 3M chairman and CEO
As chairman and CEO of 3M, Michael Roman has led the company to seek solutions to many pressing challenges at the national level. None has been more urgent than its efforts to ramp up production of critical personal protective equipment in response to the COVID-19 pandemic. Amid unprecedented demand, Roman said the company is on pace to distribute 1 billion N95 respirator masks in the U.S. by the end of 2020. In his acceptance remarks, Roman emphasized the ingenuity, resiliency, and passion of his company's people. "3M's vision is simple, yet aspirational: to apply our science to improve every life. And I couldn't be more proud of how 3Mers have found new and better ways to do that throughout the pandemic," Roman said.
Michael Crow, In-Q-Tel chairman and Arizona State University president
Michael Crow is recognized for his service as In-Q-Tel chairman and as president of Arizona State University. Crow helped found In-Q-Tel as an innovative venture capital firm to invest in new technologies supporting the defense and intelligence communities. For the past 20 years, Crow's leadership has helped our nation stay at the forefront of security practices and capabilities. As president of Arizona State University, Crow leads an institution of outsized importance for preparing future leaders in technology, commerce, and public service. Crow accepted the award, remarking "Americans have a shared responsibility to protect and strengthen our invaluable democracy. Perpetual innovation and accessible education are integral to that charge and ASU is committed to leading as a true national service university," Crow said.
Gina Haspel, Director of the Central Intelligence Agency
Over a CIA career spanning more than 35 years, Gina Haspel has protected the U.S. from adversaries and led us through difficult crises. Votel commended Haspel for her courage and commitment to national security and hailed her groundbreaking achievements in counterterrorism. In her acceptance remarks, Haspel credited the people of the CIA. "Our officers are a national treasure, and it's on their behalf that I accept this wonderful award. Thank you for this special honor, and thank you for everything you do to support the men and women of CIA," Haspel said.
Votel thanked the event's participants and sponsors and congratulated the honorees for their achievements in the service of U.S. national security.
###
BENS is a nonpartisan, nonprofit comprised of over 400 business leaders who volunteer their time and expertise to assist the national security community. Past recipients of their Eisenhower Award include civil servants such as Secretaries of State Michael Pompeo and Hillary Rodham Clinton; military leaders such as former Chairman of the Joint Chiefs of Staff, General Joseph Dunford; and business leaders such as Cisco CEO Chuck Robbins and Amazon.com Founder Jeff Bezos.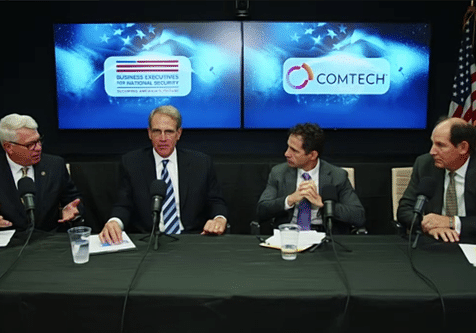 Event Recaps – October 01, 2023
Thursday, BENS Chairman Mark Gerencser moderated a distinguished panel of BENS board members: Sam Cole, Frank Finelli, and Ed Kania to discuss "Re-Imagining the Military Industrial Complex – Leveraging the Power of Networks." The important conversation…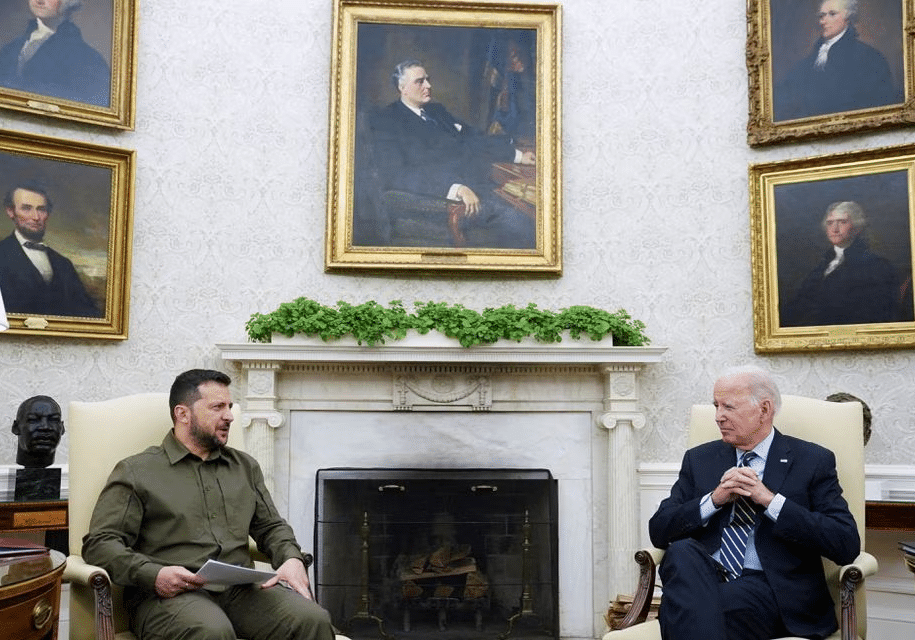 Ukraine to Launch Joint WeaponsProduction with US, Zelensky Says
Ukraine and the United States have agreed to launch joint weapons production in a step that will enable Kyiv to start producing air defence systems, President Volodymyr Zelenskiy said on…
Receive BENS news and insights in your inbox.