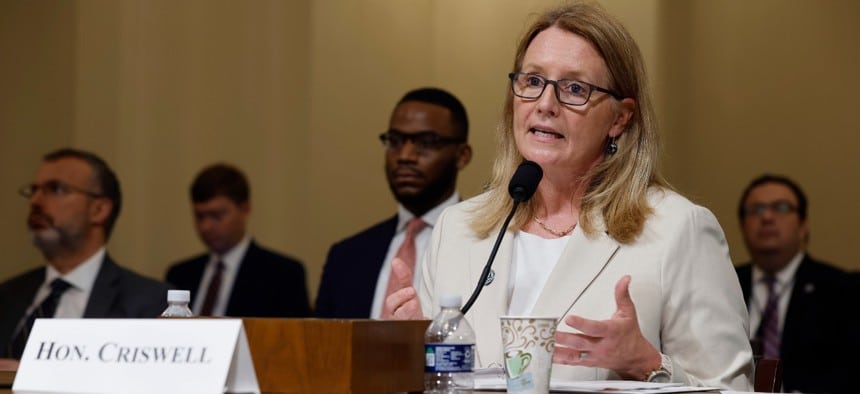 While the head of Federal Emergency Management Agency believes her team is ready for what is expected to be a particularly trying hurricane season, she is calling on Congress to take one key step to avoid any catastrophic shortfalls.
"I do believe our workforce is prepared," FEMA Administrator Deanne Criswell told a panel of the House Homeland Security Committee on Tuesday, adding her employees are among "the most dedicated you can find anywhere in government."
Building the Base episode 11: The Honorable Sue Gordon, Former Principal Deputy Director of National Intelligence
Sue is currently the Director at CACI International which provides the unique expertise and distinctive technology that address customers' greatest enterprise and mission challenges. She was the fifth Principal Deputy…
Here's How the Air Force Could Change its Job Assignment Process
Air Force leaders are sifting through a list of proposed changes to how airmen are assigned new jobs, and may announce some updates by the end of September. After about…
Receive BENS news and insights in your inbox.