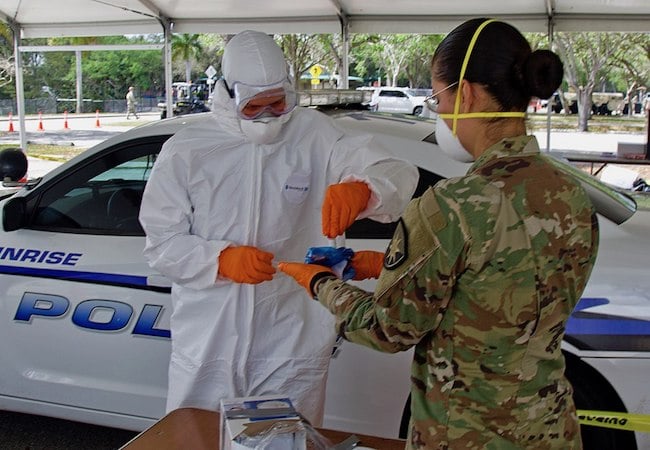 As nations inoculate their citizens against COVID-19, disparate approaches to vaccine administration have produced starkly different outcomes. Comparing the efforts of the United States and Israel raises concerns about the US approach, but also offers a number of valuable lessons for the future.
In the US, the federal government pushed rapid development vaccines and procured stocks under "Operation Warp Speed." But individual states' attempts to administer the vaccine have been chaotic, sometimes resembling a rush hour traffic jam.
In New York, for example, vaccine doses had to be discarded because not enough patients matched the state's guidelines. (Once opened, each batch has a short shelf life.) After an outcry against this travesty, the state changed its guidelines to try to ensure all doses will be used before they expire.
Forging the Industrial Network the Nation Needs
Op-ed by General Joseph Votel and James Hondo Geurts The National Interest The might of the U.S. industrial base over the last eighty years has served the country well. The…
Congress of Vienna Redux: How the OSCE Can Foster Peace in Ukraine
The Organization for Security and Co-operation in Europe (OSCE), like the Congress of Vienna before it, could help facilitate the creation of a new and more stable European security order.
Receive BENS news and insights in your inbox.