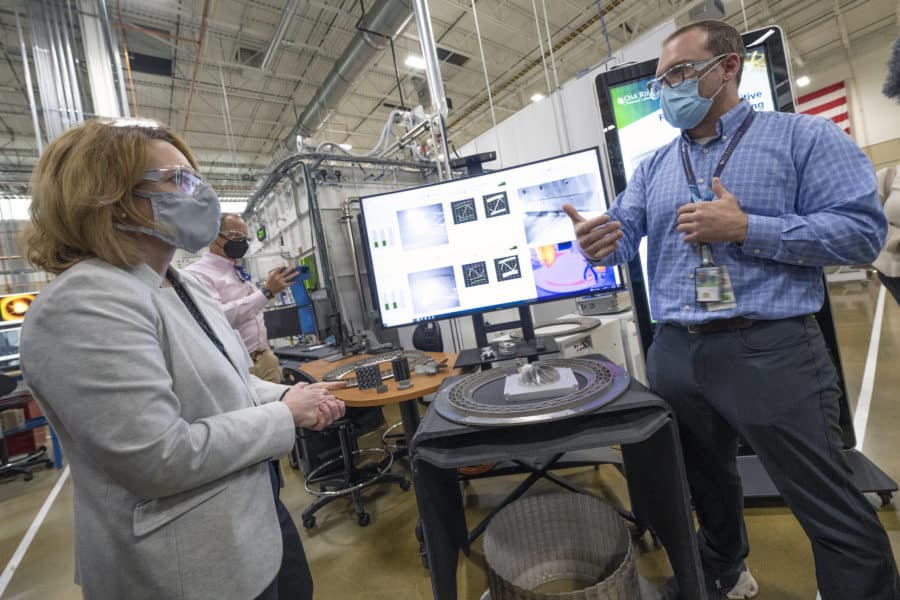 The Defense Department plans to propose new workforce "solutions" to Congress in 2023, Deputy Secretary of Defense Kathleen H. Hicks said in a virtual address to a Defense Advanced Research Projects Agency conference Aug. 31.
"Making sure that we can increase speed of decision—speed and quality of decision and action"—is Hicks' top aim, an objective that covers "a lot of different organizational innovations and operational concepts that come together." These include enterprise cloud capability, artificial intelligence, and the effective use of data. But it also includes improving the tech workforce.
Space Russia Weaponization of Gas Spurs Clean Energy Push to Secure Supply
Renewable power has long struggled to shake off an image of idealism in the hard-nosed energy world. But the energy crisis has presented an opportunity to change perceptions: clean energy…
Ukraine Takes on Urgency at UNGA
UNITED NATIONS — Russia's war in Ukraine took on new urgency Wednesday at the gathering of the U.N. General Assembly, following a major escalation from President Vladimir Putin. "If the…
Receive BENS news and insights in your inbox.