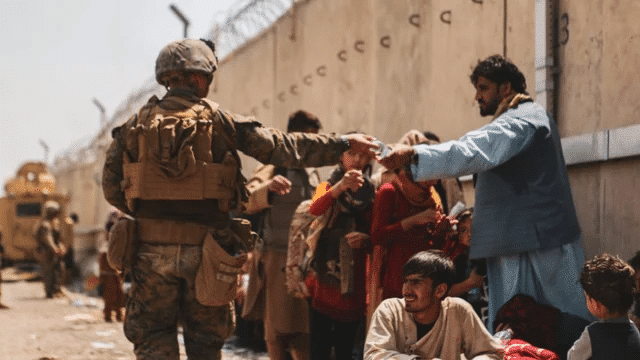 The images of the last two weeks have been riveting to many Americans, but especially to the nearly 800,000 U.S. veterans and service members who served in Afghanistan. No one wanted this to end in the way that it has. There will undoubtedly be plenty of time for critical analysis and accountability, but the mission at hand is getting our citizens and Afghan friends safely out of the country. Evacuating Afghanistan is the most demanding mission of our entire 20-year experience. We are lucky to have our professional military on the ground in Kabul sorting this out alongside their diplomatic and intelligence community partners.
In the official language, it is called a "Non-combatant Evacuation Operation," or NEO for short. I learned about it after arriving at my first unit in Germany in early 1981. The idea was to have a plan to evacuate the hundreds of thousands of American family members and civilians in the event of heightened military tensions with the Soviet Union. We spent a lot of time and effort planning and preparing for it — but fortunately never had to execute it. The U.S. Government has, however, conducted NEO operations on many occasions. The 1975 evacuation of Saigon, likened to our current operation in Kabul, is a well-known example.
Congress of Vienna Redux: How the OSCE Can Foster Peace in Ukraine
The Organization for Security and Co-operation in Europe (OSCE), like the Congress of Vienna before it, could help facilitate the creation of a new and more stable European security order.
A Message on Memorial Day 2022 from General Joseph Votel
This weekend marks the most solemn of our National Holidays – Memorial Day. It is a day we set aside to remember our fellow citizens who answered the call of…
China's Real Challenge is Not Military
Vladimir Lenin is popularly believed to have said that "the capitalists will sell us the rope with which to hang them." Whether he actually said it or not, the quote aptly fits the situation with China. Since 2016, Apple alone is reported to have invested $275 billion in China. All the world's iPhones are Chinese-made. …
Receive BENS news and insights in your inbox.