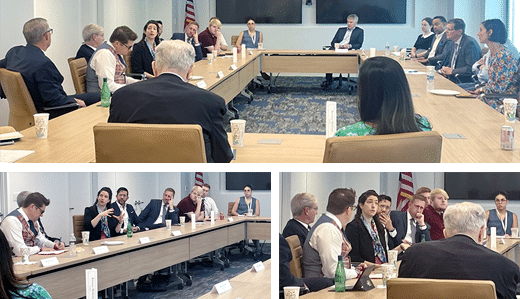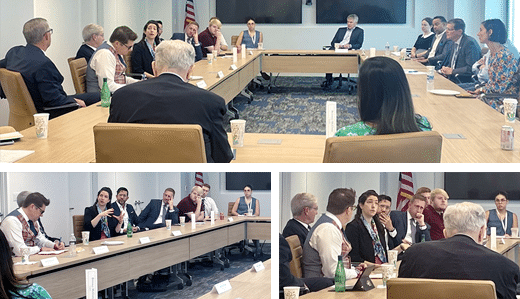 General Votel and BENS WDC members participated in an important discussion with Ms. Jamie Kraut, Acting Deputy Assistant Secretary for the Middle East and Asia in the Office of Terrorist Financing and Financial Crimes (TFFC) at the U.S. Department of the Treasury.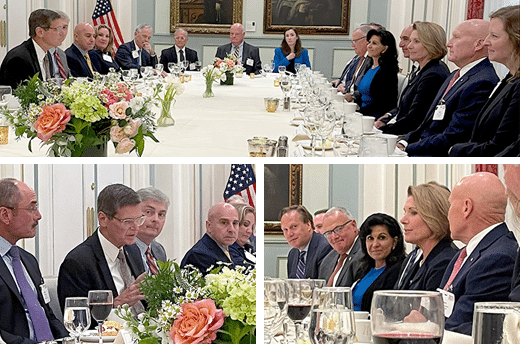 On June 27th, General Votel hosted General Laura Richardson, Commander, US SOUTHCOM for a private dinner to discuss her priorities to strengthen partnerships, counter threats, and address challenges impacting regional security in Latin America and the Caribbean.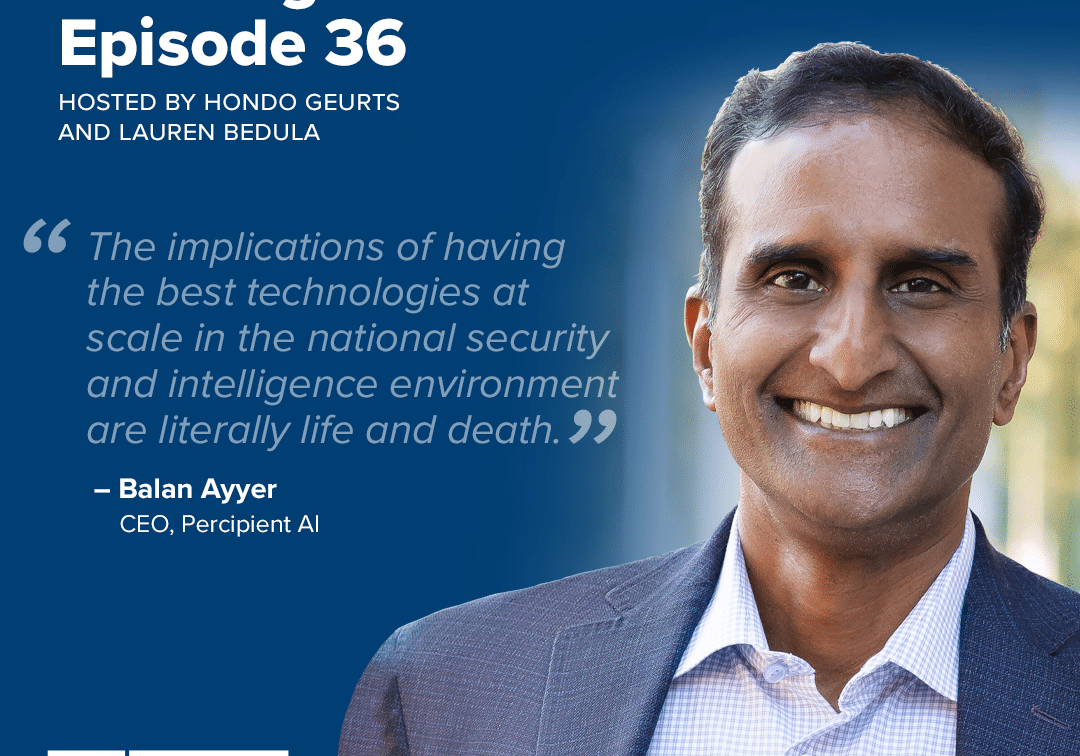 Building the Base Episode 36: Balan Ayyar
In episode one of Building the Base, hosts Lauren Bedula and Hondo Geurts chat with Balan Ayyar, retired US Air Force General Officer and now CEO of Percipient AI, a…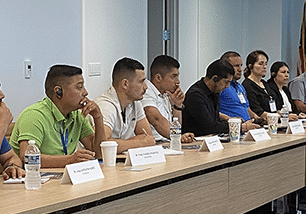 Event Recaps – September 18, 2023
BENS hosted a panel for the State Department's International Visitor Leadership Program (IVLP) to discuss communication and cooperation between the private sector and federal law enforcement. In attendance were law…
Receive BENS news and insights in your inbox.