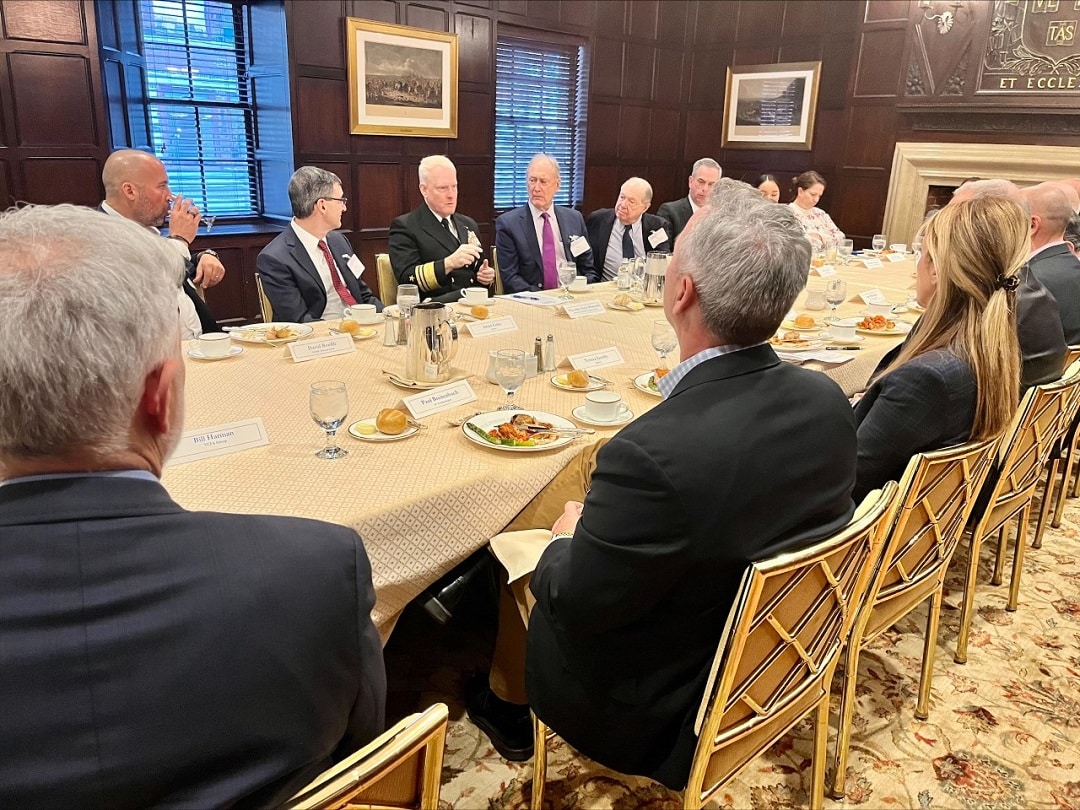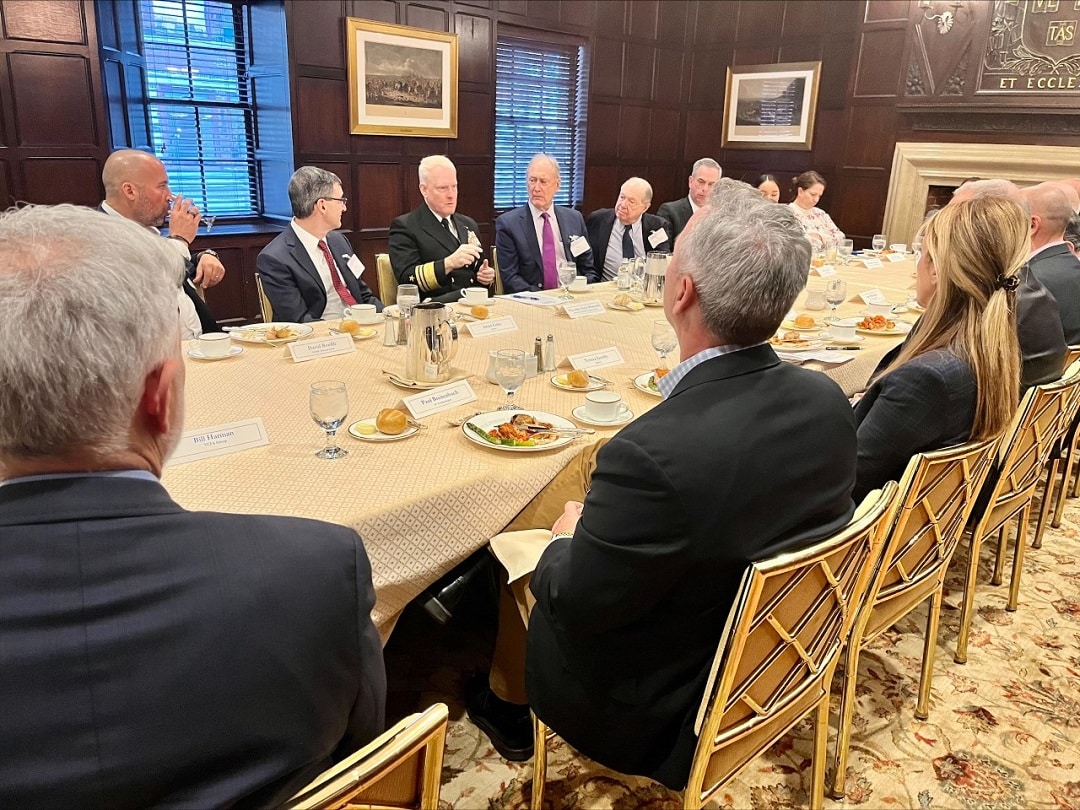 On November 12th General Votel participated in a live discussion between Vermont Lieutenant Governor Molly Gray and Michael Abramowitz, President of Freedom House, on the economic consequences of global democratic decline and how the business community can push back against authoritarianism, support human rights, and help build a more secure and prosperous world. You can watch the session here.
On November 17th, VADM Whitworth visited New York members to discuss "The Geospatial Intelligence Advantage" – what Geospatial intelligence brings to our country's leaders and policymakers to strengthen national security.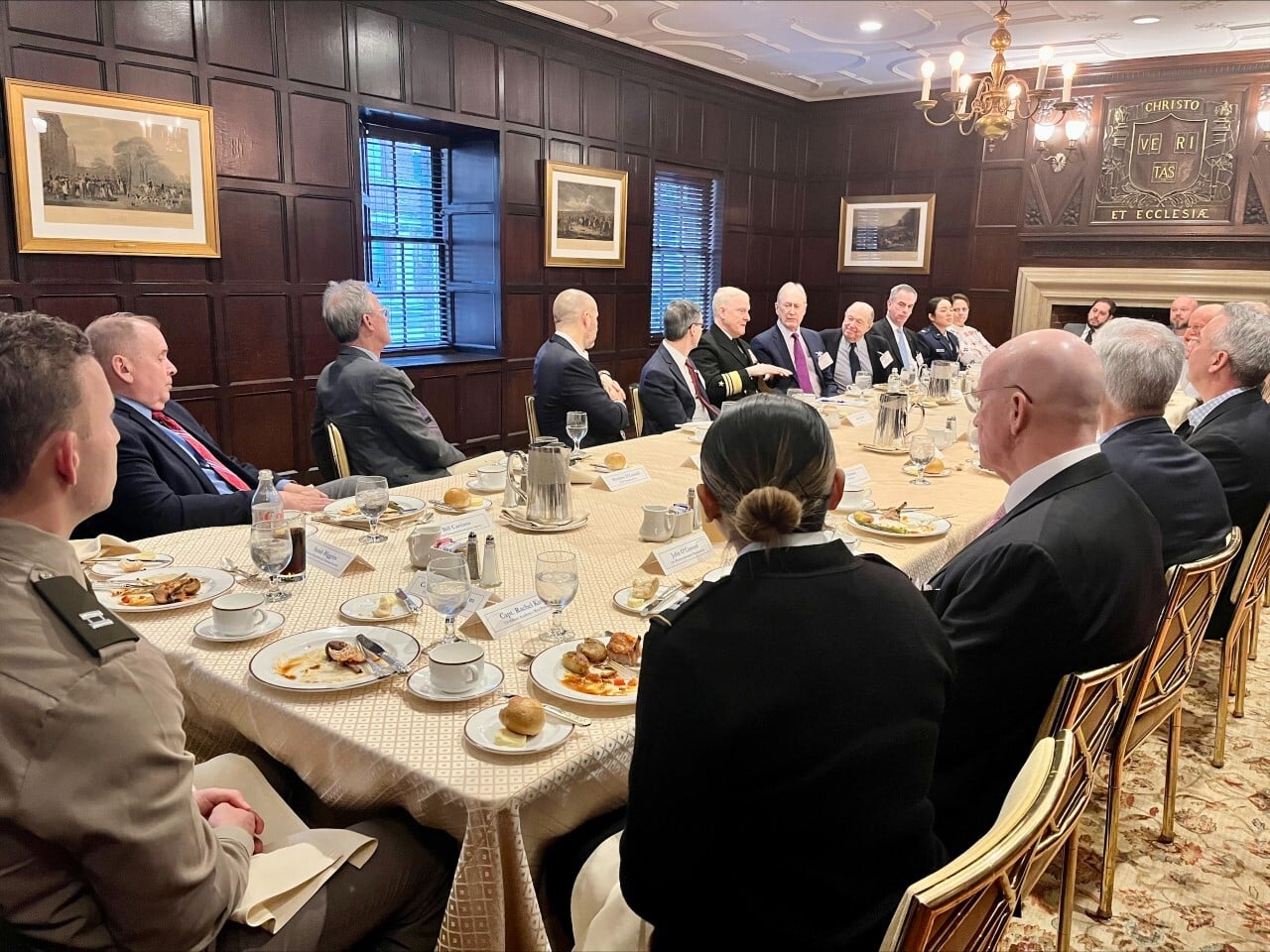 As the first snowfall of the year fell in Chicago, members met with BENS' CEO General Votel over a private luncheon hosted by BENS Chicago member John Geiringer, Partner at Barack Ferazzano. The conversation was wide ranging, from the rise of China in US markets to the current American sentiments re: US national service corps. Special guests included, SAIC Doug Zloto, USSS, TAG MIARNG Major General Paul Rogers, and Seve Herman, Civilian Aide to Secretary of the Army.
BENS Washington D.C. members joined member Pete Dordal, visiting Crisis24 Intel Command Center in Annapolis, Maryland for an up-close look at Crisis24 (A GardaWorld Company) and an opportunity to learn more about their unique approach to security, intelligence, and risk management.
BENS NY Metro members, family, and friends toured USS Arlington (LPD-24), a San Antonio-class amphibious transport dock, during the ship's port visit to NYC for Veterans Day.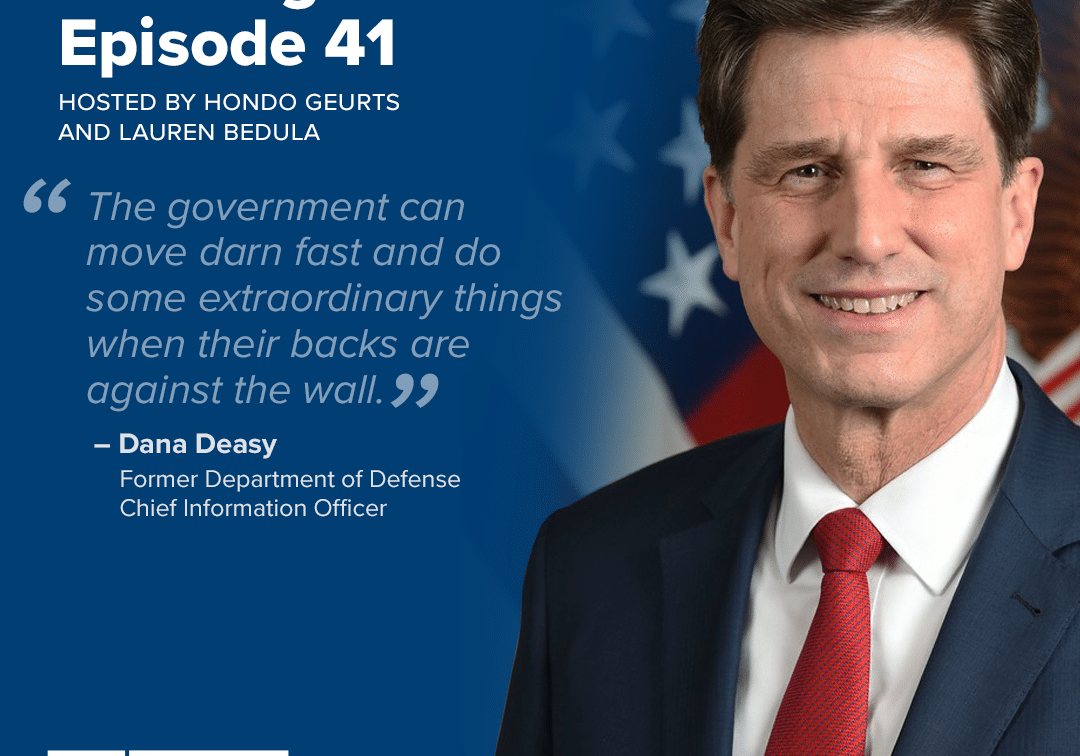 Building the Base Episode 41: Dana Deasy
In this episode of "Building the Base," hosts Lauren Bedula and Hondo Geurts welcome special guest Dana Deasy, former DOD Chief Information Officer with extensive experience in both the private…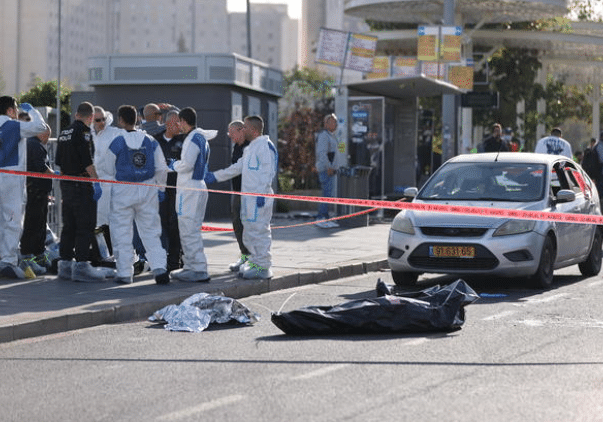 Israel, Hamas reach deal to extend Gaza cease-fire for seventh day despite violence in Jerusalem, West Bank
Israel and Hamas reached an agreement to extend the temporary cease-fire in Gaza for a seventh day, the Qatari government announced early Thursday, not long before the previous two-day extension…
Receive BENS news and insights in your inbox.