September 22, 2021 @ 11:00 am - 12:00 pm EDT
September 22, 2021
@
11:00 am
–
12:00 pm
EDT
BENS Virtual Discussion with Cindy L. Otis, author of True or False: A CIA Analyst's Guide to Spotting Fake News.
In True or False, Ms. Otis takes readers through the history and impact of misinformation over the centuries, sharing stories from the past and insights that readers today can gain from them. Then, she shares lessons learned in over a decade working for the CIA, including actionable tips on how to spot fake news, how to make sense of the information we receive each day, and, perhaps most importantly, how to understand and see past our own information biases, so that we can think critically about important issues and put events happening around us into context.
Ms. Otis is a former CIA officer and an expert on disinformation threat analysis and counter-messaging. She is a former Senior non-Resident Fellow at the Atlantic Council's Digital Forensic Research Lab and currently, an Associate at Argonne National Lab. Prior to joining the private sector in 2017, she served in the CIA as a military analyst, intelligence briefer, and a manager in the Directorate of Intelligence. While at the CIA, she specialized in security issues in Europe, the Middle East, and North Africa. She is a frequent media commentator and writes regularly about disinformation and national security issues, often cited by publications, such as The Washington Post, New York Times, BBC, NPR, and CNN. She is also a member of USA Today's Board of Contributors. As a wheelchair user and passionate advocate of disability rights, she frequently advises major disability rights organizations.
Related Events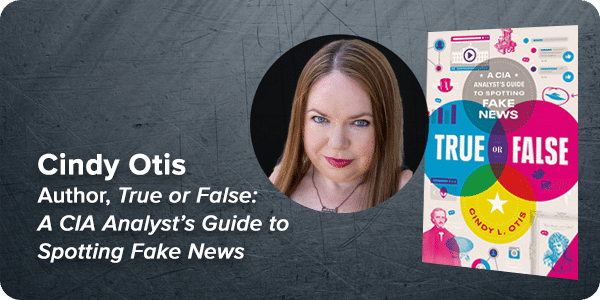 MEMBERS ONLY – Lunch with General Ray
Members only introductory luncheon with new BENS President and CEO, General Timothy M. Ray, USAF (Ret.)
Discussion w/Vice Admiral Kevin Lunday
Please join BENS for a luncheon conversation with Vice Adm. Kevin E. Lunday, US Coast Guard Atlantic Area Commander. We will discuss the Coast Guard's strategic priorities and how they play out daily in the Atlantic Area, which oversees the transit of 58% of imports and 82% of total US maritime commerce through its ports. Vice Adm. Lunday is responsible for directing Coast Guard forces and operations across all mission areas within a geographic region spanning from the Rocky Mountains to…