Davos Debrief virtual event
September 8, 2021 @ 12:00 pm - 1:30 pm EDT
September 8, 2021
@
12:00 pm
–
1:30 pm
EDT
Virtual debrief of the Davos World Economic Forum with BENS Southeast Members, Don Harkleroad, President of The Bristol Company, and Chris Marlin, President of Lennar International. Don and Chris will offer insights from their most recent discussion with the Forum, focusing particularly on the economic and security challenges facing our international allies. Don and Chris are members of the Davos Circle and have attended the Davos World Economic Forum for many years.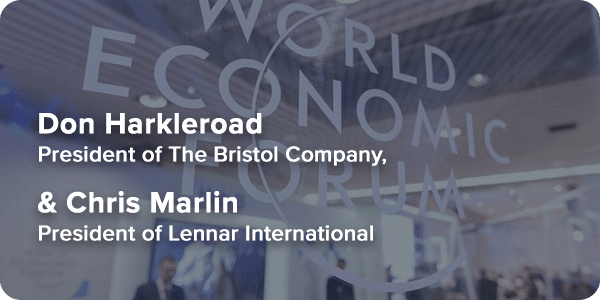 Spring BENS Dining Out
Please join us for a BENS Southeast dinner event of good friends, good conversations, and good food. You and your spouse/significant other are cordially invited to the 2023 BENS SE: BENS Dining Out. We are proud to be able to continue this SE tradition with this much appreciated and anticipated event. This event will take place on March 23, 2023 at the Blue Ridge Grill in Atlanta.
Atlanta FBI Visit w/SAC Keri Farley
Join us for a small Southeast regional trip to visit our friends at the Atlanta FBI. We are honored and excited for the FBI team to host us and for the new FBI Special Agent in Charge (SAC), SAC Keri Farley to speak with our group on Wednesday, March 29, 2023 from 11:30 am – 1:30 pm at the Atlanta FBI Headquarters. SAC Farley will discuss an overall threat landscape for the FBI and the Atlanta area. SAC Farley joined…
Discussion with Lt. Gen. David Bellon, USMC
Please join BENS for a luncheon conversation with Lt. Gen. David Bellon, Commander, Marine Forces Reserve and Marine Forces South, on Thursday, March 30th. We will discuss the U.S. Marine Corps' dramatic modernization under the Commandant's Force Design 2030. As part of Force Design, Gen. David H. Berger, Commandant of the Marine Corps, called for sweeping changes "to meet the principal challenges facing the institution: effectively playing our role as the nation's naval expeditionary force-in-readiness, while simultaneously modernizing." Lt. Gen.…