David Spirk, Chief Data Officer (CDO), Department of Defense
April 21, 2021 @ 10:00 am - 11:15 am EDT

April 21, 2021

@

10:00 am

–

11:15 am
EDT

BENS Virtual Discussion with Mr. David Spirk, Chief Data Officer (CDO), Department of Defense. David is responsible for strengthening data management across the DoD and accelerating the transition to a data-centric culture. Additionally, he oversees implementation of DoD's modernization strategy. Part of the strategy includes collaborating more closely with industry and non-DOD mission partners to better focus IT investments to take advantage of the department's massive — but decentralized — troves of data.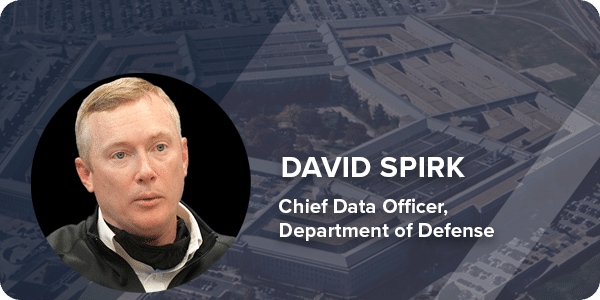 Virtual Discussion with Dr. Jeffrey Cole on "Economic Futures…Winners and Losers"
BENS hosts Jeffrey Cole, Director & CEO, Center for the Digital Future for a discussion on "Economic Futures … Winners and Losers."
Luncheon Discussion on U.S. Military Strength with Dakota Wood
BENS TX Houston BENS luncheon discussion on U.S. Military Strength with Dakota Wood, Senior Research Fellow, Defense Programs, Center for National Defense, Davis Institute for National Security and Foreign Policy.
BENS Southeast Visit to Joint Special Operations University, Tampa, FL
BENS members are invited to join us on Wednesday, June 29th as BENS Southeast visits Joint Special Operations University (JSOU) located at MacDill Air Force Base in Tampa, FL from 12:45 pm to approximately 4:30 pm. This visit will focus on teaching our group about JSOU, what they do, and how they do it. We…