Discussion w/GEN John Murray, Army Futures Command
June 30, 2021 @ 11:00 am - 12:00 pm EDT
June 30, 2021
@
11:00 am
–
12:00 pm
EDT
BENS hosts a Virtual Discussion with General John M. Murray, Commanding General, Army Futures Command (AFC). General Murray will provide an overview of Army Futures Command's mission and the Army's Modernization Strategy. Based on the efforts and progress of U.S. adversaries in modernizing their militaries and increasing their ability to threaten U.S. interests, the Army determined it needed to take a new approach to modernization and created U.S. Army Futures Command, or AFC. The creation of AFC is the largest institutional change the Army has taken in over 40 years. In just over two years AFC has already delivered significant results across all of its core mission areas and is poised through its key initiatives to enable the Army to deliver a multi-domain operation ready force to the Joint Force by 2035.
General Murray will discuss AFC's core mission areas: assessment of the future operating environment and design of future warfighting concepts, development of requirements, development of future force design, and the acceleration of the delivery of capabilities Soldiers and the Joint Force. General Murray will also discuss the critical elements of the future warfare – speed, range, convergence, decision dominance and overmatch.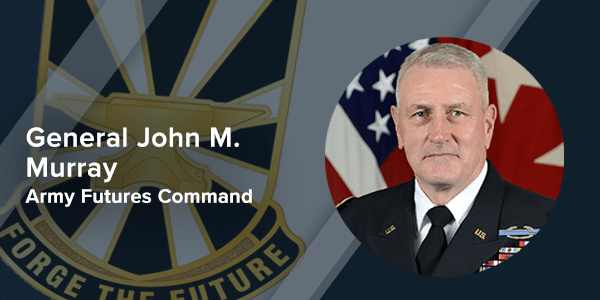 Atlanta FBI Visit w/SAC Keri Farley
Join us for a small Southeast regional trip to visit our friends at the Atlanta FBI. We are honored and excited for the FBI team to host us and for the new FBI Special Agent in Charge (SAC), SAC Keri Farley to speak with our group on Wednesday, March 29, 2023 from 11:30 am – 1:30 pm at the Atlanta FBI Headquarters. SAC Farley will discuss an overall threat landscape for the FBI and the Atlanta area. SAC Farley joined…
Discussion with Lt. Gen. David Bellon, USMC
Please join BENS for a luncheon conversation with Lt. Gen. David Bellon, Commander, Marine Forces Reserve and Marine Forces South, on Thursday, March 30th. We will discuss the U.S. Marine Corps' dramatic modernization under the Commandant's Force Design 2030. As part of Force Design, Gen. David H. Berger, Commandant of the Marine Corps, called for sweeping changes "to meet the principal challenges facing the institution: effectively playing our role as the nation's naval expeditionary force-in-readiness, while simultaneously modernizing." Lt. Gen.…
Dinner w/Major General Ed Thomas
BENS Chicago members will host Major General Ed Thomas, Commander, USAF Recruiting Services, for a plated dinner at the Chicago Club. The Discussion objective is USAF talent recruitment and retention. For attendance and registration information, please contact Natalie Callone at NCallone@bens.org.