Disrupting the Intelligence Community, a Conversation with Retired CIA Officer Duyane Norman
July 26, 2022 @ 12:00 pm - 2:00 pm EDT
July 26, 2022
@
12:00 pm
–
2:00 pm
EDT
BENS NY hosts a luncheon conversation on the need for disruption in the Intelligence Community with retired CIA officer Duyane Norman at the Union League Club on Tuesday, July 26th. We will discuss the changing landscape of human intelligence gathering and the disruptive changes necessary to keep up with ever-evolving technology.
Duyane Norman is a retired member of CIA's Senior Intelligence Service, having served 28 years in the Directorate of Operations and Directorate of Science and Technology. He is an author and speaker within the Intelligence Community on innovation, technology adoption, and change leadership.
(360) 720-1507
shiggins@bens.org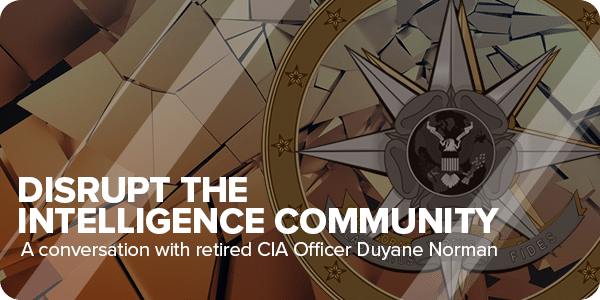 Lunch Discussion with Kelly McKeague
Please join us for a luncheon discussion on the Defense POW/MIA Accounting Agency with Kelly McKeague, Director of the Agency. The Defense POW/MIA Accounting Agency (DPAA) is an agency within the U.S. Department of Defense whose mission is to recover American military personnel listed as prisoners of war or missing in action from designated past conflicts, from countries around the world. The DPAA was formed on January 30, 2015, as the result of a merger of the Joint POW/MIA Accounting Command, the…
Spring BENS Dining Out
Please join us for a BENS Southeast dinner event of good friends, good conversations, and good food. You and your spouse/significant other are cordially invited to the 2023 BENS SE: BENS Dining Out. We are proud to be able to continue this SE tradition with this much appreciated and anticipated event. This event will take place on March 23, 2023 at the Blue Ridge Grill in Atlanta.
Atlanta FBI Visit w/SAC Keri Farley
Join us for a small Southeast regional trip to visit our friends at the Atlanta FBI. We are honored and excited for the FBI team to host us and for the new FBI Special Agent in Charge (SAC), SAC Keri Farley to speak with our group on Wednesday, March 29, 2023 from 11:30 am – 1:30 pm at the Atlanta FBI Headquarters. SAC Farley will discuss an overall threat landscape for the FBI and the Atlanta area. SAC Farley joined…