Luncheon with ATL FBI SAC – Atlanta, GA
January 19, 2022 @ 11:30 am - 1:30 pm EST
January 19, 2022
@
11:30 am
–
1:30 pm
EST
We are excited to announce our 2022 kick-off event! We invite you to join us on Wednesday, January 19th as BENS Southeast hosts an in-person luncheon at the Buckhead Club featuring SAC J.C. "Chris" Hacker, Special Agent in Charge of the FBI Atlanta Field Office.
SAC Hacker will lead a discussion on the current state of the FBI in Atlanta, the Southeast and nationally. He will also touch on such topics as the FBI's role in Great Powers Competition and the most pressing threats they see at the local, regional, and national levels at this time. This promises to be a riveting conversation. Please mark your calendars and join your BENS colleagues.
Related Events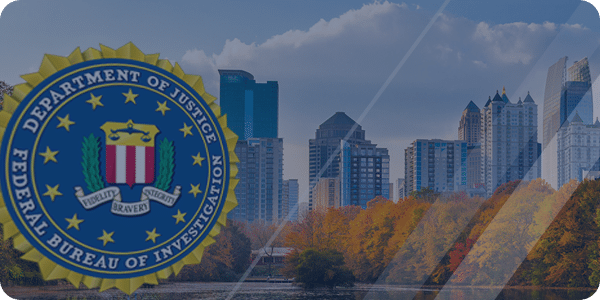 Spring BENS Dining Out
Please join us for a BENS Southeast dinner event of good friends, good conversations, and good food. You and your spouse/significant other are cordially invited to the 2023 BENS SE: BENS Dining Out. We are proud to be able to continue this SE tradition with this much appreciated and anticipated event. This event will take place on March 23, 2023 at the Blue Ridge Grill in Atlanta.
Atlanta FBI Visit w/SAC Keri Farley
Join us for a small Southeast regional trip to visit our friends at the Atlanta FBI. We are honored and excited for the FBI team to host us and for the new FBI Special Agent in Charge (SAC), SAC Keri Farley to speak with our group on Wednesday, March 29, 2023 from 11:30 am – 1:30 pm at the Atlanta FBI Headquarters. SAC Farley will discuss an overall threat landscape for the FBI and the Atlanta area. SAC Farley joined…
Discussion with Lt. Gen. David Bellon, USMC
Please join BENS for a luncheon conversation with Lt. Gen. David Bellon, Commander, Marine Forces Reserve and Marine Forces South, on Thursday, March 30th. We will discuss the U.S. Marine Corps' dramatic modernization under the Commandant's Force Design 2030. As part of Force Design, Gen. David H. Berger, Commandant of the Marine Corps, called for sweeping changes "to meet the principal challenges facing the institution: effectively playing our role as the nation's naval expeditionary force-in-readiness, while simultaneously modernizing." Lt. Gen.…