Competitiveness Council hosts Keith Krach
July 19, 2021 @ 3:00 pm - 4:00 pm EDT
July 19, 2021
@
3:00 pm
–
4:00 pm
EDT
The BENS Competitiveness Council presents the latest in our Speaker Series – a discussion with Keith Krach, former Under Secretary of State for Economic Growth, Energy and the Environment.
Mr. Krach was the Nation's preeminent economic diplomat through January of this year, and in his service, rallied the alliance of democracies that successfully tempered Huawei's expansion of 5G. Prior to Mr. Krach's initiative, now known as Clean Network, the Chinese state-backed telecommunications company had contracts to build 5G infrastructure in 91 countries – potentially exposing many of the world's citizens to Chinese state surveillance. Now, through the efforts of Mr. Krach, his team, and the dozens of allied countries and telecom corporations that partnered to form Clean Network, Huawei's momentum has been stifled down to only about a dozen nations.
Mr. Krach, who also had a successful four-decade private sector career in engineering, technology, and business-to-business commerce – last serving as Chairman, CEO, and President of DocuSign before his appointment to State – will discuss the success of Clean Network and offer further insights on other steps the U.S. should take to maintain the Nation's economic growth and security in this era of Great Power Competition.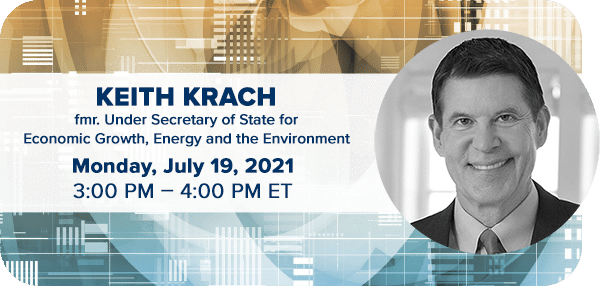 Atlanta FBI Visit w/SAC Keri Farley
Join us for a small Southeast regional trip to visit our friends at the Atlanta FBI. We are honored and excited for the FBI team to host us and for the new FBI Special Agent in Charge (SAC), SAC Keri Farley to speak with our group on Wednesday, March 29, 2023 from 11:30 am – 1:30 pm at the Atlanta FBI Headquarters. SAC Farley will discuss an overall threat landscape for the FBI and the Atlanta area. SAC Farley joined…
Discussion with Lt. Gen. David Bellon, USMC
Please join BENS for a luncheon conversation with Lt. Gen. David Bellon, Commander, Marine Forces Reserve and Marine Forces South, on Thursday, March 30th. We will discuss the U.S. Marine Corps' dramatic modernization under the Commandant's Force Design 2030. As part of Force Design, Gen. David H. Berger, Commandant of the Marine Corps, called for sweeping changes "to meet the principal challenges facing the institution: effectively playing our role as the nation's naval expeditionary force-in-readiness, while simultaneously modernizing." Lt. Gen.…
Dinner w/Major General Ed Thomas
BENS Chicago members will host Major General Ed Thomas, Commander, USAF Recruiting Services, for a plated dinner at the Chicago Club. The Discussion objective is USAF talent recruitment and retention. For attendance and registration information, please contact Natalie Callone at NCallone@bens.org.