Visit to the Shepherd Center
June 27 @ 9:00 am - 11:30 am EDT
June 27
@
9:00 am
–
11:30 am
America/Atlanta
Please join us for a unique opportunity to visit the Shepherd Center in Atlanta. We will be introduced to the services offered at the Shepherd Center, get a brief tour of the facility, as well as discuss the SHARE Military Initiative. All RSVPs will be treated on a first-come, first-served basis.
Shepherd Center, located in Atlanta, Georgia, is a private, not-for-profit hospital specializing in medical treatment, research, and rehabilitation for people with spinal cord injury, brain injury, multiple sclerosis, spine and chronic pain, and other neuromuscular conditions. Founded in 1975, Shepherd Center is ranked by U.S. News & World Report among the top 10 rehabilitation hospitals in the nation. Their patient rehabilitation programs are designed to offer an intense focus on your recovery and lifelong wellness.
Additionally, we will also discuss the SHARE Military Initiative which is a dedicated treatment team that focuses on veterans, first responders as well as some active-duty military. In addition to treatment for TBI, SHARE also offers services for PTSD, individual, family and group therapy, client/family education, cognitive rehabilitation and much more.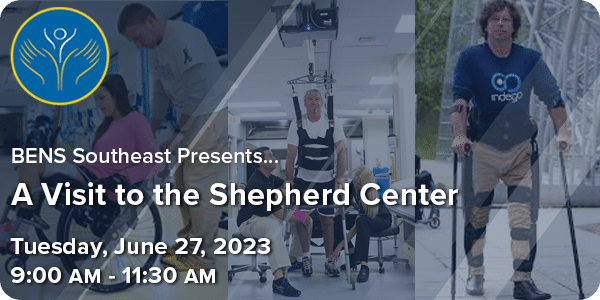 SE Holiday Social
Please join us for a festive evening with friends, fellowship, great food, and an open bar. Please bring your significant other and a prospective member. Space is limited, so please RSVP as soon as possible to reserve your spot! We are pleased to offer this event at no cost thanks to the generosity of a few BENS Members.
Visit to Lockheed Martin Aero Plant
Visit to Lockheed Martin Aero Plant to tour the production line and receive briefings on the F-35. For additional information, please contact Matthew Elias (MElias@bens.org).