Workforce Development Special Working Group Speaker Series with Kym Craven
June 13 @ 11:00 am - 12:00 pm EDT
June 13
@
11:00 am
–
12:00 pm
EDT
The BENS Workforce Development Special Working Group hosted an event June 13 to discuss opportunities to increase women's representation in law enforcement leadership, with Kym Craven, Executive Director of the National Association of Women in Law Enforcement (NAWLEE). Craven highlighted efforts of the 30×30 Initiative, an effort organized by NYU School of Law to pursue 30 percent female representation among police recruits by 2030.
The discussion was moderated by BENS member and trailblazing female leader in federal law enforcement, Dr. Kathleen Kiernan. Kiernan is currently President of NEC National Security Systems.
The event was the third installment of the Special Working Group's series, which speaks directly to the goals of the Working Group's new proactive framework, and the work it plans to pursue with partner agencies in law enforcement.
Craven described the 30×30 Initiative as a unique project led by researchers, practitioners, and professionals in the law enforcement community. Its targets for impact have been set based on research which shows that 30 percent representation is where cultural shift begins to happen in organizations. Craven serves on the steering committee for the 30×30 Initiative. To date, 170 organizations have signed the initiative's pledge which involves an organizational diagnostic to examine their policies for advancing women's representation. The initiative is quickly progressing toward its target, having reached 25 percent of law enforcement employed at a signatory organization.
Participants on the Special Working Group noted the positive strides that have been achieved by corporate America working toward equity and inclusion. What skillsets might the private sector be able to contribute to help federal law enforcement make this cultural shift? Participants thanked Craven, NAWLEE, and Kiernan for advancing the conversation on representation in law enforcement as BENS continues to explore how best practices in the private sector can contribute to improvements for the law enforcement community.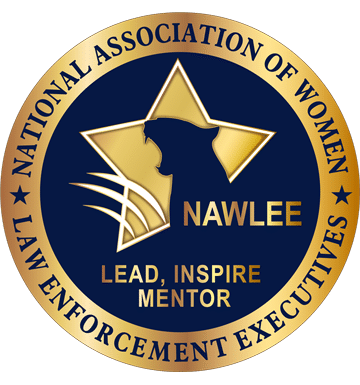 Annual Southeast Holiday Social
Join us for a festive evening with friends, great food, and an open bar. Please bring your significant other and a prospective member. We are pleased to offer this event at no cost thanks to the generosity of BENS MembersMike Campbell and Steve Russell.
Army-Navy Game Watch Party
Please join BENS NY Metro for our inaugural Army-Navy Game watch party at Stout Grand Central on Saturday, December 10th. We have rented out the mezzanine level of this festive midtown location and are partnering with the New York Council Navy League for this event. Doors open at 2:30 pm ET, Kickoff is at 3:00 PM. Families and guests are welcome and encouraged. Heavy appetizers and first beverage will be covered. We'll have ten TVs to watch the football action…
A Conversation with The Honorable William J. Walker, Sergeant at Arms of the House of Representatives
Join BENS DC for an in-person conversation with The Honorable William J. Walker, Sergeant at Arms of the House of Representatives. Walker was sworn in as Sergeant at Arms of the House of Representatives on April 26, 2021. He is the thirty-eighth person to hold this post since the House of Representatives first met in New York City in 1789. Prior to this, Major General Walker was the 23rd Commanding General of the District of Columbia Army and Air Force…