Workforce Development Special Working Group Speaker Series with Kym Craven
June 13, 2022 @ 11:00 am - 12:00 pm EDT
June 13, 2022
@
11:00 am
–
12:00 pm
EDT
The BENS Workforce Development Special Working Group hosted an event June 13 to discuss opportunities to increase women's representation in law enforcement leadership, with Kym Craven, Executive Director of the National Association of Women in Law Enforcement (NAWLEE). Craven highlighted efforts of the 30×30 Initiative, an effort organized by NYU School of Law to pursue 30 percent female representation among police recruits by 2030.
The discussion was moderated by BENS member and trailblazing female leader in federal law enforcement, Dr. Kathleen Kiernan. Kiernan is currently President of NEC National Security Systems.
The event was the third installment of the Special Working Group's series, which speaks directly to the goals of the Working Group's new proactive framework, and the work it plans to pursue with partner agencies in law enforcement.
Craven described the 30×30 Initiative as a unique project led by researchers, practitioners, and professionals in the law enforcement community. Its targets for impact have been set based on research which shows that 30 percent representation is where cultural shift begins to happen in organizations. Craven serves on the steering committee for the 30×30 Initiative. To date, 170 organizations have signed the initiative's pledge which involves an organizational diagnostic to examine their policies for advancing women's representation. The initiative is quickly progressing toward its target, having reached 25 percent of law enforcement employed at a signatory organization.
Participants on the Special Working Group noted the positive strides that have been achieved by corporate America working toward equity and inclusion. What skillsets might the private sector be able to contribute to help federal law enforcement make this cultural shift? Participants thanked Craven, NAWLEE, and Kiernan for advancing the conversation on representation in law enforcement as BENS continues to explore how best practices in the private sector can contribute to improvements for the law enforcement community.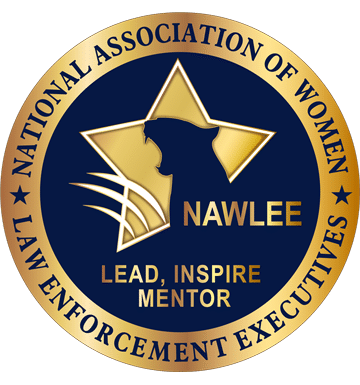 Atlanta FBI Visit w/SAC Keri Farley
Join us for a small Southeast regional trip to visit our friends at the Atlanta FBI. We are honored and excited for the FBI team to host us and for the new FBI Special Agent in Charge (SAC), SAC Keri Farley to speak with our group on Wednesday, March 29, 2023 from 11:30 am – 1:30 pm at the Atlanta FBI Headquarters. SAC Farley will discuss an overall threat landscape for the FBI and the Atlanta area. SAC Farley joined…
Discussion with Lt. Gen. David Bellon, USMC
Please join BENS for a luncheon conversation with Lt. Gen. David Bellon, Commander, Marine Forces Reserve and Marine Forces South, on Thursday, March 30th. We will discuss the U.S. Marine Corps' dramatic modernization under the Commandant's Force Design 2030. As part of Force Design, Gen. David H. Berger, Commandant of the Marine Corps, called for sweeping changes "to meet the principal challenges facing the institution: effectively playing our role as the nation's naval expeditionary force-in-readiness, while simultaneously modernizing." Lt. Gen.…
Dinner w/Major General Ed Thomas
BENS Chicago members will host Major General Ed Thomas, Commander, USAF Recruiting Services, for a plated dinner at the Chicago Club. The Discussion objective is USAF talent recruitment and retention. For attendance and registration information, please contact Natalie Callone at NCallone@bens.org.