The next presentation of the Eisenhower Award will be at the 2022 Fall Eisenhower Award Dinner on October 28. This event will be held in conjunction with the BENS 40th Anniversary Forum, "Stronger Together: Courageous Conversations About the Role of Trust in Securing Our Nation."
The Eisenhower Gala will include a Fireside Chat with the 2022 BENS Eisenhower Award Honorees. This will be moderated by David Ignatius Associate Editor & Columnist at The Washington Post.
Patricia C. Barron
Mary and David Boies
Norman C. Chambers
Christopher W. Collins
Steven and Kathleen Darnell
Fiserv, Inc.
Mark J. Gerencser
Andrew B. Hersh, RiskSigma7 Holdings
IBM
Edwin R. Kania, Jr.
Paul Marcus, Marcus Partners
Ramon P. Marks
Mark and Sharon Newman
Thomas F. Stephenson
Bob Arthur, Magellan Corp.
Beacon Global Strategies
Paul Breitenbach, r4 Technologies, Inc.
Samuel A. Cole
Nick Cortezi
Howard E. Cox, Jr.
ForgePoint Capital Management, LLC
GardaWorld Federal Services
Godspeed Capital Management, LP
Roy Kapani, KapCo Holdings, LLC
Sam Meek, Sandboxx
Gregory S. Nixon
The Peter G. Peterson Foundation
PwC
Anthony Scaramucci
Ivan Schlager, Kirkland & Ellis
Roger S. Shedlin
Siemens Government Technologies
David P. Storch, ARISE Capital Partners
Ben de Bont,
ServiceNow
Hillwood –
A Perot Company
Jared Isaacman
Bruce E. Mosler,
Cushman & Wakefield, Inc.
Donald V. Smith
Jim Smith,
Rundle Ventures
Asset Management
Company
Harlan Capital Partners
Paul Madera,
Meritech Capital Partners
Brendan Marshall,
Flow, Inc.
Robert A. Akin,
Crisis Response Company, LLC
Paul Charles,
American Battery Factory, Inc.
George M. Graffy,
Smart Circle International, Inc.
Stephen L. Griner,
Persium Group, LLC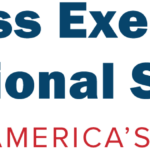 Business Executives for National Security is a nationwide network of
elite business leaders who are united in the belief that private-sector
expertise and best practices can help the Department of Defense and
other national security agencies execute their missions to keep
America secure.
Founded in 1982, BENS has a long history of bringing the best talent
in business together with senior national security leaders to apply
best practices and cutting-edge ideas to solve some of the Nations'
most complex and pressing national security challenges. Operating
as a nonpartisan, nonprofit organization, BENS does its work at no
cost to the government.

The BENS Eisenhower Award honors the contributions of public
servants and private citizens who safeguard our freedom as well as
the balance, as President Eisenhower said in his prophetic farewell
address over five decades ago, "between the actions of the moment
and the national welfare of the future." Like the nation's 34th president,
"we want democracy to survive for all generations to come."