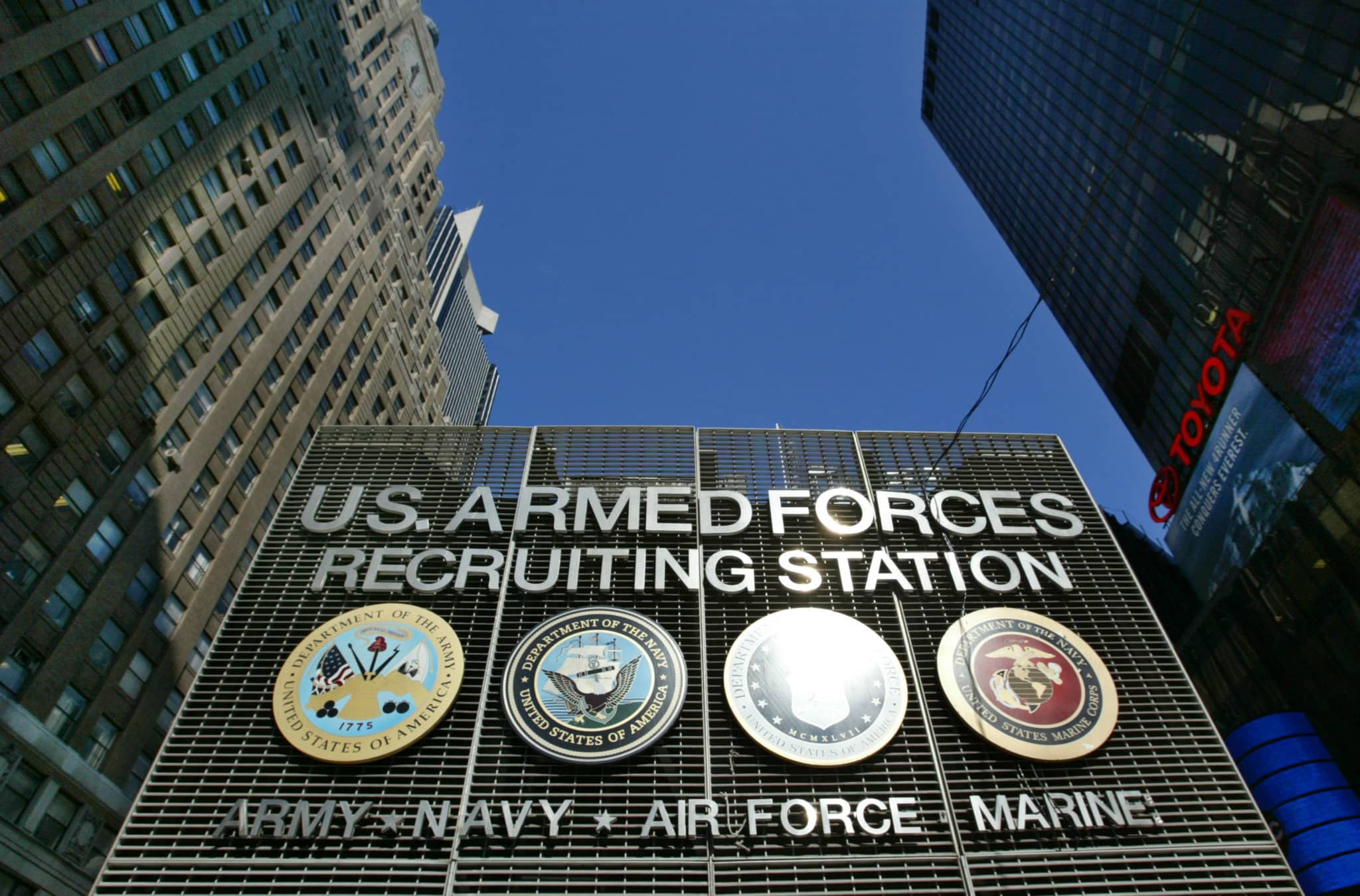 August 14, 2022 | BENS Executive Brief

Military Recruitment Woes Endanger
National Security
THE WEEK'S BEST READS
The U.S. Made a Breakthrough Battery Discovery
— Then Gave the Technology to China
China Lays Out Its Taiwan Plans in First Report
Under Xi Jinping
Defying Fiscal Disruption: Defense Revenues
on Top 100 Continue to Climb, Despite Supply
Chain Turmoil
Billionaires are Funding Massive Treasure Hunt
in Greenland as Ice Vanishes
The Market Rewards Companies That Prioritize National Security
PODCASTS

Championing Disruptive Technology and Its Value to the Department of Defense (DoD)

Retired three-star general VeraLinn "Dash" Jamieson, former Deputy Chief of Staff for Intelligence, Surveillance, Reconnaissance, and Cyber Effects Operations for the United States Air Force sat down with BENS hosts Hondo Geurts and Lauren Bedula to discuss her experiences as a career Air Force officer, and the pressing national security issues facing the country's ISR (Intelligence, Surveillance, Reconnaissance) efforts.
MEMBER News

Deputy Defense Secretary Announces New Defense Business Board Members


BENS Member Greg Bowman, Chief Information Officer and Vice President of Corporate Development at Siemens Government Technologies is Appointed to the Defense Business Board.
MEMBER SUBMITTED
Opinions expressed in the Executive Brief are those of the authors and do not represent policy positions of BENS.
Can Tech Reshape the Pentagon

READ MORE >

Submitted by Ramon Marks
As Tensions Rise Over Pelosi's Taiwan Visit, Here's What a US War With China Would Look Like

READ MORE >

Submitted by Edward Hochman
The National Security Scorecard: Critical Technologies Edition

READ MORE >

Submitted by Pete Dordal
HAVE AN ARTICLE FOR EXECUTIVE BRIEF?
Contact Hannah Beitler, Policy Associate, to submit content for consideration in this newsletter:
HBeitler@bens.org
UPCOMING EVENTS
August 18 | Southeast
BENS Southeast hosts a luncheon and live stream discussion with BENS member Don Harkleroad. Don will update us on the discussion points that were covered at the 2022 Davos World Economic Forum.

REGISTER >
August 19 | Texas
BENS Texas hosts a Houston luncheon discussion with General John W. "Jay" Raymond, Chief of Space Operations, United States Space Force.

REGISTER >
August 24 | Washington, DC
BENS DC hosts Lieutenant General Gregg P. Olson, Director of the Marine Corps.

REGISTER >
August 25 | Chicago
BENS Chicago hosts a Thursday, August 25th dinner discussion with U.S. Air Force guests, Mr. Timothy Sakulich, USAF Research Lab Executive Director, and Brigadier General (Dr.) John Andrus, USAF, 711 Human Performance Wing Commander. The conversation will highlight U.S. force modernization through warfighting technologies in air, space and cyberspace.

REGISTER >
August 31 | Texas
BENS Texas Dallas Luncheon discussion on the Abraham Accords and Middle East.

REGISTER >
September 15 | Texas
BENS Southeast Dining Out, Atlanta. Save the Date: Registration link to come.

REGISTER >
September 21 | Washington, DC
BENS DC Discussion with James D. Rodriguez, U.S. Department of Labor's Assistant Secretary for Veterans' Employment and Training Service (VETS), Workforce Development.

REGISTER >
September 22 | Southeast
Vice Admiral Mary Jackson, USN (Ret.) will join BENS SE for lunch and discussion followed by a Q&A on "The Navy's Shore Enterprise, Leadership, and Risk."

REGISTER >
September 29 | Dallas
BENS Texas Dallas luncheon discussion with Major General Andrew Gebara, USAF, Commander, Eighth Air Force, and Commander, Joint-Global Strike Operations Center, Barksdale Air Force Base.

REGISTER >
Multiple Dates, Locations
BENS Texas luncheon discussions on China and the 20th National Congress of the Chinese Communist Party with Col Heino Klinck, USA (Ret.), Senior Associate, CSIS, and former Deputy Assistant Secretary of Defense for East Asia.

REGISTER / October 5, Houston


REGISTER / October 6, San Antonio


REGISTER / October 12, Dallas


REGISTER / October 13, Austin
To submit an article for consideration in an upcoming BENS Executive Brief, email Hannah Beitler.
Copyright ©2022 Business Executives for National Security
Privacy | Email Preferences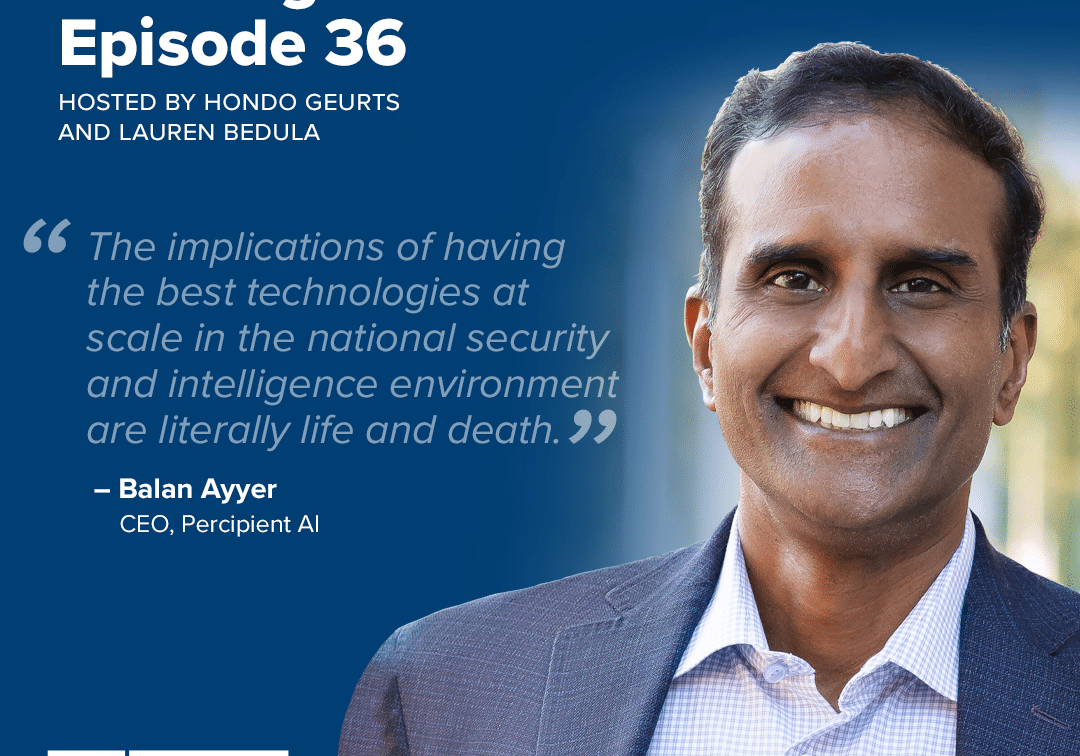 Building the Base Episode 36: Balan Ayyar
In episode one of Building the Base, hosts Lauren Bedula and Hondo Geurts chat with Balan Ayyar, retired US Air Force General Officer and now CEO of Percipient AI, a…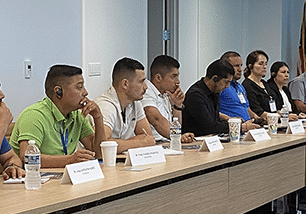 Event Recaps – September 18, 2023
BENS hosted a panel for the State Department's International Visitor Leadership Program (IVLP) to discuss communication and cooperation between the private sector and federal law enforcement. In attendance were law…
Receive BENS news and insights in your inbox.