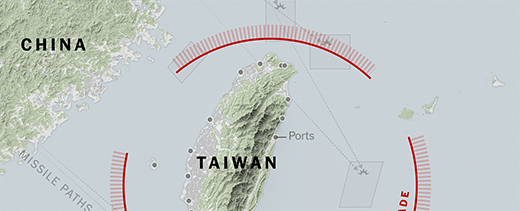 August 28, 2022 | BENS Executive Brief
Just In: President George W. Bush will join the BENS 40th Anniversary
Fall Forum
How China Could Choke Taiwan
THE WEEK'S BEST READS
Former CENTCOM Commanders Say the US Not
Safer Following Troop Withdrawal from Afghanistan
Technology Controls Can Strangle Russia-
Just Like the Soviet Union
'We Need to Own the Heat The Way We Now Own Night,' Pentagon Climate Expert Says
As Danger Grows for Commercial Firms in Space,
So Does Call for Norms: Aerospace
Some DoD Policies are Friendly Fire in the War
for Talent
MEMBER NEWS

BENS Members Join President & CEO General Joseph Votel at Basic Underwater Demolition/SEAL Training (BUD/S) at the Naval Special Warfare Center, Coronado, CA
New York Member Derek Dailey participates in US Navy SEALS obstacle course.
BENS board member Pete Dordal, President, GardaWorld Federal Services


GardaWorld Makes 10th Acquisition of 2022 as
it Eyes Growth
NOTE: The September 4, 2022 edition of the BENS Executive Brief will
be on hiatus. We will return on September 11, 2022 following The Labor
Day Holiday. To stay abreast of events and news, visit our website at
www.bens.org
PODCASTS

Building the Base Interviews Michael Morell,
Former Acting Director of the CIA

Check out our latest Business Executives for National Security (BENS) "Building the Base" podcast featuring Michael Morell, Former Deputy Director and twice Acting Director of CIA. The only person to be with President Bush on 9/11 and with President Obama on May 1st, 2011 when Osama bin Laden was brought to justice. Hear him engage with our own Jim "Hondo" Geurts and Lauren Bedula about his experience being the Acting Director of CIA, 9/11, The China Problem, the Next 10 years of Globalization and Hunting Tech Talent.

MEMBER SUBMITTED
Opinions expressed in the Executive Brief are those of the authors and do not
represent policy positions of BENS.
Intel, Brookfield Sign $30 Billion Deal to Finance
Chip Factories

READ MORE >

Submitted by Don Smith
State of the Space Industrial Base' Report Calls for National Plan to Compete with China

READ MORE >

Submitted by Mark Gerencser
Industry Proposals 'Unaffordable,' 'Almost
Unaffordable' for $9 Billion Army Missile Portfolio

READ MORE >

Submitted by Ed Hochman
ANNOUNCEMENT

National Defense University Private Sector
Fellows Program


The Private Sector Fellows Program hosted by the National Defense University (NDU) Eisenhower School offers a small group of private sector leaders the opportunity to participate in NDU's Master's program. Participants establish national security eminence, develop profound industry insights, influence national security policy, and cultivate professional relationships with leadership across Government. The 10-month program covers 18 industry studies that focus on national security, economics, defense strategy, resourcing, acquisition, the global industrial base, and strategic leadership. Participants have an average of 20 years of experience in increasingly responsible positions, with many holding advanced degrees. The program is set to begin in August 2023. BENS members or their colleagues/employees who may have an interest are encouraged to apply. For further information or for information about the application process, please reach out to Isabelle Simoneaux at isimoneaux@bens.org.
Oil Money is Flooding Into Guyana. Who Will
Benefit?
U.S. Responds to Iran's Latest Demands On
Reviving Nuclear Deal
Biden Annonces New Head of Secret Service
U.S. Ship Unable to Get Solomon Island' Permission
to Dock, Says Washington
HAVE AN ARTICLE FOR EXECUTIVE BRIEF?
Contact Hannah Beitler, Policy Associate, to submit content for consideration in this newsletter:
HBeitler@bens.org
August 31 | Texas
BENS Texas Dallas Luncheon discussion on the Abraham Accords and Middle East.

REGISTER >
September 15 | Atlanta
BENS Southeast Dining Out, Atlanta. Save the Date: Registration link to come.

REGISTER >
September 21 | Washington, DC
BENS DC Discussion with James D. Rodriguez, U.S. Department of Labor's Assistant Secretary for Veterans' Employment and Training Service (VETS), Workforce Development.

REGISTER >
September 22 | Southeast
Vice Admiral Mary Jackson, USN (Ret.) will join BENS SE for lunch and discussion followed by a Q&A on "The Navy's Shore Enterprise, Leadership, and Risk."

REGISTER >
September 27 | Virtual
BENS Virtual Discussion with Jonathan Pelson,
author of Wireless Wars: China's Dangerous
Domination of 5G and How We're Fighting Back

REGISTER >
September 27 | Austin
BENS member luncheon discussion on the effect on special forces of 20 years of constant war with former Deputy SOCOM Commander VADM Tim Szymanski USN (Ret.)

REGISTER >
September 29 | Dallas
BENS Texas Dallas luncheon discussion with Major General Andrew Gebara, USAF, Commander, Eighth Air Force, and Commander, Joint-Global Strike Operations Center, Barksdale Air Force Base.

REGISTER >
Multiple Dates, Locations
BENS Texas luncheon discussions on China and the 20th National Congress of the Chinese Communist Party with Col Heino Klinck, USA (Ret.), Senior Associate, CSIS, and former Deputy Assistant Secretary of Defense for East Asia.

REGISTER /October 12, Dallas


REGISTER / October 13, Austin


REGISTER / January 24, San Antonio


REGISTER / January 25, Houston
To submit an article for consideration in an upcoming BENS Executive Brief, email Hannah Beitler.
Copyright ©2022 Business Executives for National Security
Privacy | Email Preferences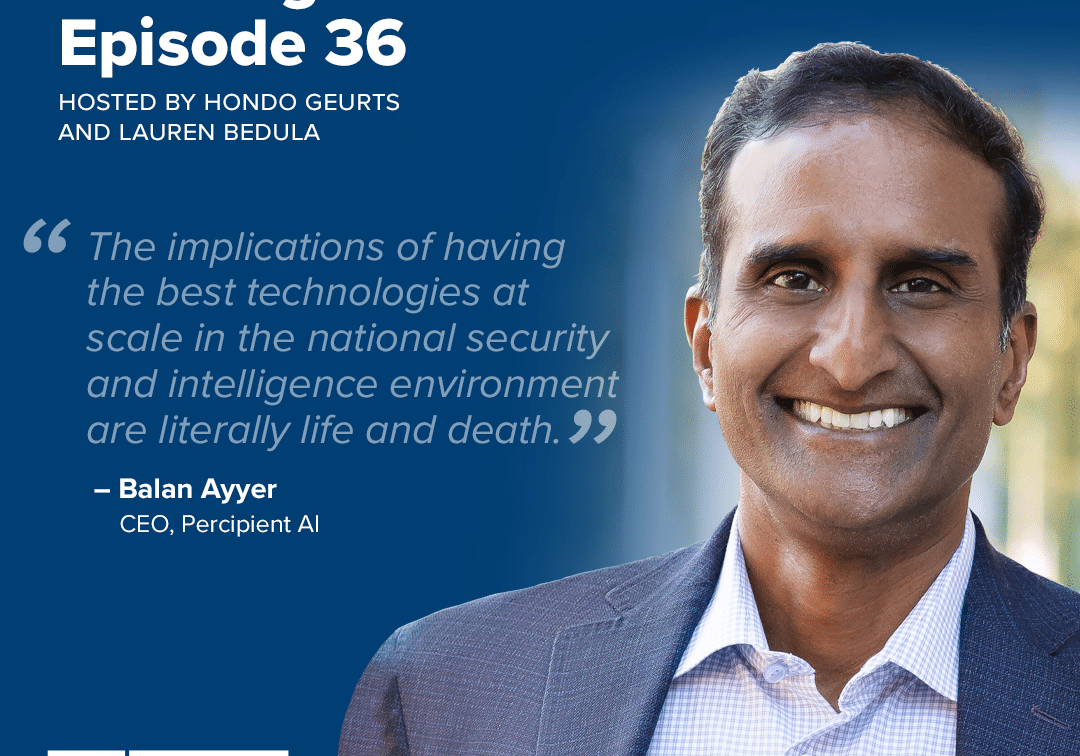 Building the Base Episode 36: Balan Ayyar
In episode one of Building the Base, hosts Lauren Bedula and Hondo Geurts chat with Balan Ayyar, retired US Air Force General Officer and now CEO of Percipient AI, a…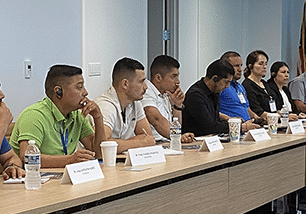 Event Recaps – September 18, 2023
BENS hosted a panel for the State Department's International Visitor Leadership Program (IVLP) to discuss communication and cooperation between the private sector and federal law enforcement. In attendance were law…
Receive BENS news and insights in your inbox.