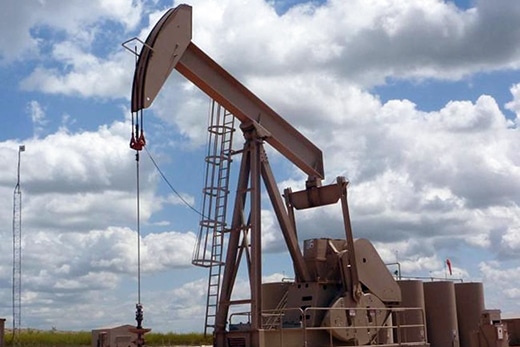 August 7, 2022 | BENS Executive Brief

Reviving the Petroleum
Administration for War: A Case for Government-Industry
Partnership
Opening Keynote Conversation:
"Rebuilding American Consensus"


Panels | Friday, October 27
"America's Enduring China Challenge: Thinking Big
and Innovating at Speed to Maintain Our Competitive Edge"

Participants:
General David Berger
Commandant, US Marine Corps
Ginni Rometty
Chairman, President & CEO (ret.), IBM

Moderator:
Demetri Sevastopulo
US-China Correspondent, The Financial Times
"When Data Rules the World: Keys to
Collecting, Leveraging and Protecting It"

Participants:
General Keith Alexander
CEO & President, IronNet
Cybersecurity; former Commander, USCYBERCOM; and
former Director, National Security Agency
Jen Easterly
Director, US Cybersecurity and Infrastructure Security Agency
Teresa Carlson
Corporate VP, Microsoft, and Non-Executive Chair, KnightSwan

Moderator:
Sue Gordon
Chairwoman, OneWeb Technologies, and former
Principal Deputy Director of National Intelligence

Eisenhower Gala
Awardees:
Director Avril Haines
Director of National Intelligence
Arvind Krishna
CEO, IBM

"More participants will be announced in the coming weeks"
THE WEEK'S BEST READS
Senate Confirms New Leaders of SOCOM and
AFRICOM, Including Marine Corps' First Black
Four-Star General
Michael E. Langley Confirmed as First Black
Four-Star Marine General
US Senate Ratifies Adding Finland and Sweden
to NATO
As China Plans Drills Circling Taiwan, US Officials
Fear a Squeeze Play
Xi Tries to Ride a Real-Estate Tiger, and We All
May Get Mauled
BOARD OF DIRECTORS UPDATE

BENS Adds Directors with Expertise in Healthcare Technology and Sustainability

BENS announces the election of two new members of its Board of Directors. These additions continue the expansion of industry verticals from which BENS draws best business practices for the benefit of its government partners. BENS looks forward to putting their talents and innovations to work for the national security enterprise!

John Driscoll brings more than 25 years of health care experience as CEO of CareCentrix LLC. He previously served as President at Castlight Health, a healthcare technology company. As Group President for new markets at Medco, a $70 billion pharmacy benefit manager, John led product development for employer and health plan clients. During his years at Medco, John was part of the senior management team that spun Medco out of Merck, building an enterprise that was named as the most admired company in healthcare services by Fortune. John was selected by the White House for its Entrepreneurs in Residence program in 2011 to advise the FDA on new paths for innovation. John chairs the Truman National Security Project and served as a captain in the U.S. Army Reserve. He has a BA and MBA from Harvard University.

Nathan R. Morris is the chairman and founder of Morris Industries, a Lexington, Kentucky-based conglomerate that is reinventing the waste and recycling industry. Morris's passion to solve environmental threats was pivotal in his founding of Rubicon, the category creator of the digital waste and recycling experience. Rubicon now operates in 22 countries on 5 continents, with a valuation in excess of $1 billion. The company helps Fortune 500 organizations, main street businesses, and municipalities around the world move toward zero waste. Under Morris's leadership as Founder & CEO, Rubicon has acted as a transformational platform to the waste and recycling category while being recognized as an "Industry Disruptor" by Inc. Magazine and twice named "One of the World's Most Innovative companies" by Fast Company. Morris graduated from George Washington University as a Scottish Rite Scholar and attended Princeton University's School of Public and International Affairs.
MEMBER NEWS

Rubicon on Track to Close $1.7B SPAC Deal, Go Public this Month Following Favorable Shareholder Vote


BENS board member and CEO of Rubicon Technologies Nate Morris is expected to soon go public, following favorable results in a Tuesday vote by shareholders of Founder SPAC to merge with the company. After this move, Rubicon will start trading on the New York Stock Exchange under the symbol RBT with an enterprise value of $1.7 billion.
PODCASTS

Coming Soon! Building the Base hosts Hondo Geurts and Lauren Bedula will be joined by Lt. Gen. VeraLinn "Dash" Jamieson, Deputy Chief of Staff for Intelligence, Surveillance, Reconnaissance, and Cyber Effects Operations, U.S. Air Force.
MEMBER SUBMITTED
Opinions expressed in the Executive Brief are those of the authors and do not represent policy positions of BENS.

How Inequality Hobbles Military Power

READ MORE >

Submitted by Ivan A. Schager
Space Force Looks to Put Space Attaches in
Embassies

READ MORE >
Help Wanted: Inside the Pentagon's Hunt for
Weapons Start-Ups

READ MORE >
HAVE AN ARTICLE FOR EXECUTIVE BRIEF?
Contact Hannah Beitler, Policy Associate, to submit content for consideration in this newsletter:
HBeitler@bens.org
UPCOMING EVENTS
August 11 | Washington, DC
BENS DC hosts an in-person conversation with The Honorable William J. Walker, Sergeant at Arms of the House of Representatives.

REGISTER >
August 18 | Southeast
BENS Southeast hosts a luncheon and live stream discussion with BENS member Don Harkleroad. Don will update us on the discussion points that were covered at the 2022 Davos World Economic Forum.

REGISTER >
August 19 | Texas
BENS Texas hosts a Houston luncheon discussion with General John W. "Jay" Raymond, Chief of Space Operations, United States Space Force.

REGISTER >
August 24 | Washington, DC
BENS DC hosts Lieutenant General Gregg P. Olson, Director of the Marine Corps.

REGISTER >
August 25 | Chicago
BENS Chicago hosts a Thursday, August 25th dinner discussion with U.S. Air Force guests, Mr. Timothy Sakulich, USAF Research Lab Executive Director, and Brigadier General (Dr.) John Andrus, USAF, 711 Human Performance Wing Commander. The conversation will highlight U.S. force modernization through warfighting technologies in air, space and cyberspace.

REGISTER >
August 31 | Texas
BENS Texas Dallas Luncheon discussion on the Abraham Accords and Middle East.

REGISTER >
September 15 | Texas
BENS Southeast Dining Out, Atlanta. Save the Date: Registration link to come.

REGISTER >
September 21 | Washington, DC
BENS DC Discussion with James D. Rodriguez, U.S. Department of Labor's Assistant Secretary for Veterans' Employment and Training Service (VETS), Workforce Development.

REGISTER >
September 29 | Dallas
BENS Texas Dallas luncheon discussion with Major General Andrew Gebara, USAF, Commander, Eighth Air Force, and Commander, Joint-Global Strike Operations Center, Barksdale Air Force Base.

REGISTER >
Multiple Dates, Locations
BENS Texas luncheon discussions on China and the 20th National Congress of the Chinese Communist Party with Col Heino Klinck, USA (Ret.), Senior Associate, CSIS, and former Deputy Assistant Secretary of Defense for East Asia.

REGISTER / October 5, Houston


REGISTER / October 6, San Antonio


REGISTER / October 12, Dallas


REGISTER / October 13, Austin
To submit an article for consideration in an upcoming BENS Executive Brief, email Hannah Beitler.
Copyright ©2022 Business Executives for National Security
Privacy | Email Preferences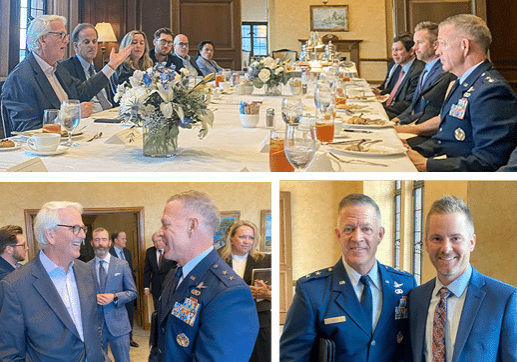 Event Recaps – September 24, 2023
BENS CEO, General Tim Ray, traveled to Atlanta to visit with the Southeast Region's BENS members. Members shared their thoughts and insights on their experiences and engagements with BENS and General…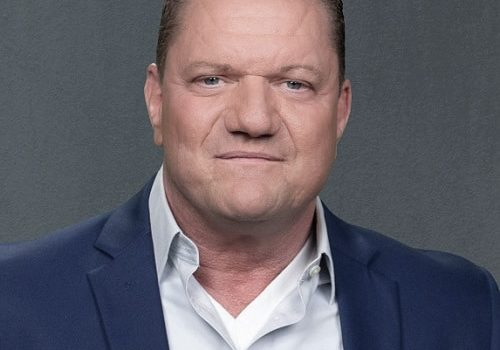 BENS Member, Chris Harris
BENS Member, Chris Harris, Vice President of Defense/Americas for SPEE3D has worked with key staff to train and supply Ukraine with metal 3D printers. The printers will be deployed near the…
Receive BENS news and insights in your inbox.