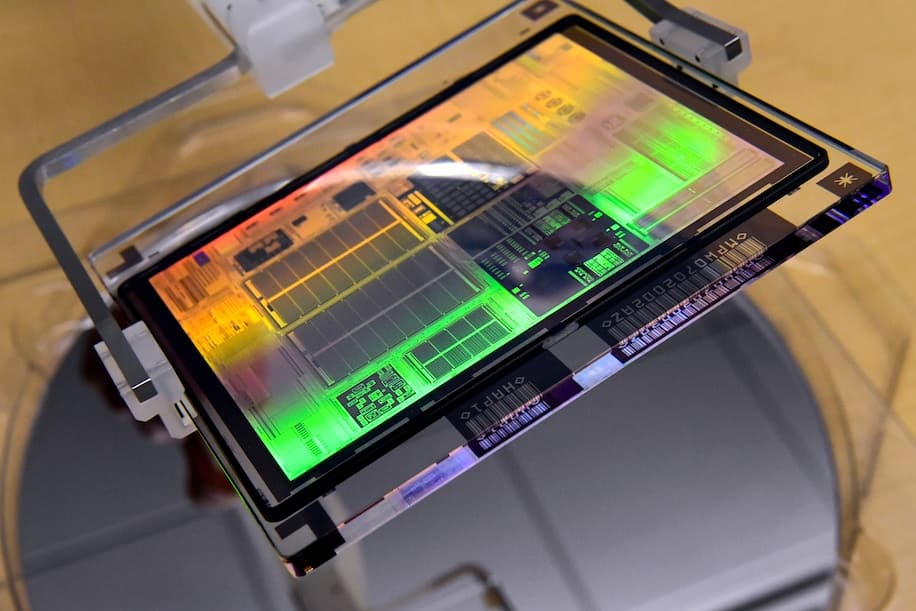 July 31, 2022 | BENS Executive Brief


House Passes Bill to Subsidize
U.S.-Made Semiconductor
Chips
THE WEEK'S BEST READS
After Years of Inattention, Congress Scrambles to
Save Defense Supply Chain
Nearly 9% Boost for Defense Spending Next Year
Under New Senate Plan
War on the Rocks: Kessel Run Shows How to Bridge
the Gap Between Development and Operations
DoD Signaling Demand for Satellite Support Services
in Geostationary Orbit
Japan Discusses Regional Defense in Rare
Visit to Taiwan
FEATURED EVENTS

Maintaining the U.S. Competitive Edge

Join us for a virtual conversation on the critical topic of "Building the Future Industrial Network: Maintaining the U.S. Competitive Edge." The discussion features General Joseph Votel and James "Hondo" Geurts and will be moderated by BENS Vice Chair Denis Bovin.

Tuesday, August 9 | 11:00 AM – 12:00 PM


REGISTER >
2022 Public-Private Analytic Exchange Program (AEP) Virtual Concluding Summit

BENS members are invited to join the Department of Homeland Security's Office of Intelligence and Analysis and the Office of the Director of National Intelligence, for its 2022 Public-Private Analytic Exchange Program (AEP) Virtual Concluding Summit.


The Virtual Summit will take place on Tuesday, August 30th, and will feature presentations from the each of the ten AEP 2022 Topic Teams – several of which included BENS members! Pre-registration is mandatory no later than Wednesday, August 20, 2022.
Cypher Brief

The former Director of the Pentagon's Joint Artificial Intelligence Center will be in The Cipher Brief Studio to talk about why technology is not enough when it comes to maintaining a competitive edge in national security over China.

Wednesday, August 3 | 1:30 PM – 2:30 PM


REGISTER >
MEMBER NEWS

Wireless Hall of Fame to Induct Dan Hesse


BENS member and Chairman of Akamai Technologies Dan Hesse will be inducted into the prestigious Wireless Hall of Fame at the annual awards gala held by the Wireless History Foundation. Mr. Hesse redefined the way wireless services are sold and delivered to customers, in multiple wireless generations and at two of the largest wireless carriers. As an industry leader, Mr. Hesse also championed sustainability and corporate responsibility issues not only at his company, but across the entire industry.
PODCASTS

ICYMI: Building the Base Interviews
William "Mac" Thornberry, former Chairman of the House Armed Services Committee

On the latest Building the Base podcast, James "Hondo" Geurts and Lauren Bedula spoke with former Chairman of the House Armed Services Committee, Mac Thornberry. Listen for Thornberry's perspectives on strengthening collaboration between DoD and the technology sector and how the Pentagon can work more effectively with startups.


Coming Soon! Building the Base hosts Hondo Geurts and Lauren Bedula will be joined by Lt. Gen. VeraLinn "Dash" Jamieson, Deputy Chief of Staff for Intelligence, Surveillance, Reconnaissance, and Cyber Effects Operations, U.S. Air Force.
MEMBER SUBMITTED
Opinions expressed in the Executive Brief are those of the authors and do not represent policy positions of BENS.

The Hypersonic Race: A Case for Guarded Optimism

READ MORE >

Submitted by Ramon Marks
Special Military Cell Flows Weapons and Equipment
into Ukraine

READ MORE >
China Has Leapfrogged the U.S. in Key Technologies.
Can a New Law Help?

READ MORE >
Russia to withdraw from International Space Station

READ MORE >
Congress Needs to Step Up Funding for IW Capabilities
Tech Experts Need Defence Training for Nato's
Race Against China
HAVE AN ARTICLE FOR EXECUTIVE BRIEF?
Contact Hannah Beitler, Policy Associate, to submit content for consideration in this newsletter:
HBeitler@bens.org
UPCOMING EVENTS
August 2 | Southeast
BENS Southeast will gather at Antica Posta in Atlanta to view a virtual discussion presented by the OSS Society between Gen. David Petraeus and Dr. Mike Vickers followed by a discussion among the BENS members in attendance.

REGISTER >
Multiple Dates, Locations
BENS TX luncheon discussions on U.S. Military Strength with Dakota Wood, Senior Research Fellow, Defense Programs, Center for National Defense, Davis Institute for National Security and Foreign Policy.

REGISTER / August 3, Dallas

REGISTER / August 4, Austin
August 11 | Washington, DC
BENS DC hosts an in-person conversation with The Honorable William J. Walker, Sergeant at Arms of the House of Representatives.

REGISTER >
August 18 | Southeast
BENS Southeast hosts a luncheon and live stream discussion with BENS member Don Harkleroad. Don will update us on the discussion points that were covered at the 2022 Davos World Economic Forum.

REGISTER >
August 19 | Texas
BENS Texas hosts a Houston luncheon discussion with General John W. "Jay" Raymond, Chief of Space Operations, United States Space Force.

REGISTER >
August 24 | Washington, DC
BENS DC hosts Lieutenant General Gregg P. Olson, Director of the Marine Corps.

REGISTER >
August 25 | Chicago
BENS Chicago hosts a Thursday, August 25th dinner discussion with U.S. Air Force guests, Mr. Timothy Sakulich, USAF Research Lab Executive Director, and Brigadier General (Dr.) John Andrus, USAF, 711 Human Performance Wing Commander. The conversation will highlight U.S. force modernization through warfighting technologies in air, space and cyberspace.

REGISTER >
August 31 | Texas
BENS Texas Dallas Luncheon discussion on the Abraham Accords and Middle East.

REGISTER >
September 15 | Texas
BENS Southeast Dining Out, Atlanta. Save the Date: Registration link to come.

REGISTER >
September 29 | Texas
BENS Texas Dallas luncheon discussion with Major General James Dawkins, Jr., USAF, Commander, Eighth Air Force, and Commander, Joint-Global Strike Operations Center, Barksdale Air Force Base.

REGISTER >
Multiple Dates, Locations
BENS Texas luncheon discussions on China and the 20th National Congress of the Chinese Communist Party with Col Heino Klinck, USA (Ret.), Senior Associate, CSIS, and former Deputy Assistant Secretary of Defense for East Asia.

REGISTER / October 5, Houston


REGISTER / October 6, San Antonio


REGISTER / October 12, Dallas


REGISTER / October 13, Austin
To submit an article for consideration in an upcoming BENS Executive Brief, email Hannah Beitler.
Copyright ©2022 Business Executives for National Security
Privacy | Email Preferences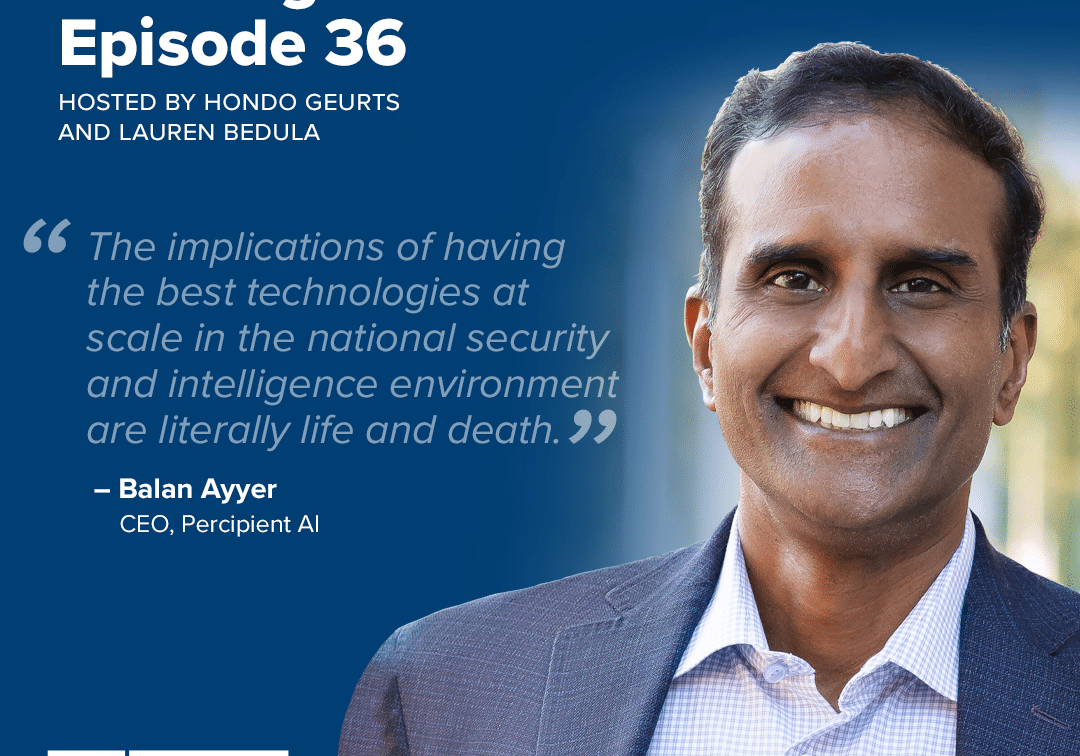 Building the Base Episode 36: Balan Ayyar
In episode one of Building the Base, hosts Lauren Bedula and Hondo Geurts chat with Balan Ayyar, retired US Air Force General Officer and now CEO of Percipient AI, a…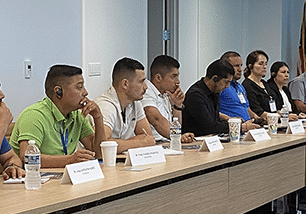 Event Recaps – September 18, 2023
BENS hosted a panel for the State Department's International Visitor Leadership Program (IVLP) to discuss communication and cooperation between the private sector and federal law enforcement. In attendance were law…
Receive BENS news and insights in your inbox.