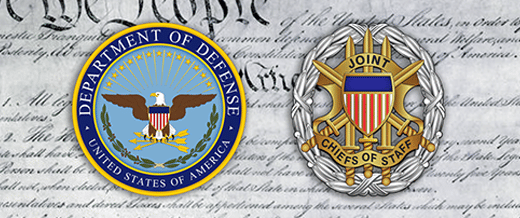 September 11, 2022 | BENS Executive Brief
ICYMI: President George W. Bush will join the BENS 40th Anniversary Fall Forum
An Open Letter on Best Practices
for Civil-Military Relations Authored
by Eight Former Secretaries of Defense and Five Former Chairmen
of the Joint Chiefs of Staff
THE WEEK'S BEST READS
U.S. Business Sector Average Rating Worst Since 2008
Pentagon Must Rethink Incentives, Outgoing DIU Chief Says
F-35 Deliveries Halted Over a Chinese Alloy, Pentagon Says
DOD Plans to Pitch Tech Workforce Solutions in 2023
IAEA Warns of 'Catastrophic' Threat From Shelling in Ukraine Nuclear Report for Talent
MEMBER ENGAGEMENTS

Discussion with the Honorable Frank Kendall, Secretary of the U.S. Air Force

BENS hosted Secretary Frank Kendall, to discuss the Air Force's continued effort to distinguish itself with innovation and technology to face future threats from around the globe.

General Daniel R. Hokanson, Chief of the National Guard Bureau

General Daniel R. Hokanson, Chief of the National Guard Bureau, discussed how the Guard has transformed from a strategic reserve to an operational force over the last twenty years, especially highlighting the duality of the Guard's federal and state roles.

International Visitor Leadership Panel (IVL Panel)

On Tuesday, August 30, 2022, BENS members Jim Smith (NY), David McDonald (TX), and Paul Charles participated in a panel discussion on climate and energy innovation in the Caribbean as part of the Department of State's International Visitor Leadership Program.
PODCASTS

Building the Base Interviews Nick Sinai, former White House Deputy Chief Technology Officer and Author

Check out our latest Business Executives for National Security (BENS) "Building the Base" podcast featuring Nick Sinai, Senior Advisor at Insight Partners, Adjunct & Senior Fellow at the Harvard Kennedy School. Hear him engage with our own Jim "Hondo" Geurts and Lauren Bedula about his new book with co-author Marina Nitze, Hack Your Bureaucracy: Get Things Done No Matter What Your Role on Any Team, which comes out September 13, 2022. The book contains over 50 tactics, each with real-world examples, for making lasting change in bureaucracies from PTAs and HOAs all the way up to the White House and Fortune 500 companies.

MEMBER NEWS

BENS Member Max Kelly, CEO [redacted]


[redacted] has released a new research report that uncovers a new ransomware actor. BianLian is known to have attacked companies in various sectors, including insurance, medicine, law, engineering and more.
MEMBER SUBMITTED
Opinions expressed in the Executive Brief are those of the authors and do not
represent policy positions of BENS.
Tech Companies Slowly Shift Production Away From China

READ MORE >

Submitted by Ramon Marks
Clean Energy Projects Surge After Climate Bill Passage
Russia's War on Ukraine Deepens International Cyber-Defense Cooperation
Futures Command Faces Identity Crisis as Army Shifts Mission
Kendall: CDAO Will 'Hopefully' Be Able to Pull JADC2 Efforts Together
HAVE AN ARTICLE FOR EXECUTIVE BRIEF?
Contact Hannah Beitler, Policy Associate, to submit content for consideration in this newsletter:
HBeitler@bens.org
September 15 | Atlanta
BENS Southeast Dining Out, Atlanta. Save the Date: Registration link to come.

REGISTER >
September 20 | Virtual
Virtual Breakthrough Energy Presentation: A forward-leaning conversation on U.S. energy security with experts from the clean energy accelerator, Breakthrough Energy.

REGISTER >
September 21 | Washington, DC
BENS DC Discussion with James D. Rodriguez, U.S. Department of Labor's Assistant Secretary for Veterans' Employment and Training Service (VETS), Workforce Development.

REGISTER >
September 22 | Southeast
Vice Admiral Mary Jackson, USN (Ret.) will join BENS SE for lunch and discussion followed by a Q&A on "The Navy's Shore Enterprise, Leadership, and Risk."

REGISTER >
September 27 | Virtual
BENS Virtual Discussion with Jonathan Pelson,
author of Wireless Wars: China's Dangerous
Domination of 5G and How We're Fighting Back

REGISTER >
September 27 | Austin
BENS member luncheon discussion on the effect on special forces of 20 years of constant war with former Deputy SOCOM Commander VADM Tim Szymanski USN (Ret.)

REGISTER >
September 29 | Dallas
BENS Texas Dallas luncheon discussion with Major General Andrew Gebara, USAF, Commander, Eighth Air Force, and Commander, Joint-Global Strike Operations Center, Barksdale Air Force Base.

REGISTER >
Multiple Dates, Locations
BENS Texas luncheon discussions on China and the 20th National Congress of the Chinese Communist Party with Col Heino Klinck, USA (Ret.), Senior Associate, CSIS, and former Deputy Assistant Secretary of Defense for East Asia.

REGISTER /October 12, Dallas


REGISTER / October 13, Austin


REGISTER / January 24, San Antonio


REGISTER / January 25, Houston
To submit an article for consideration in an upcoming BENS Executive Brief, email Hannah Beitler.
Copyright ©2022 Business Executives for National Security
Privacy | Email Preferences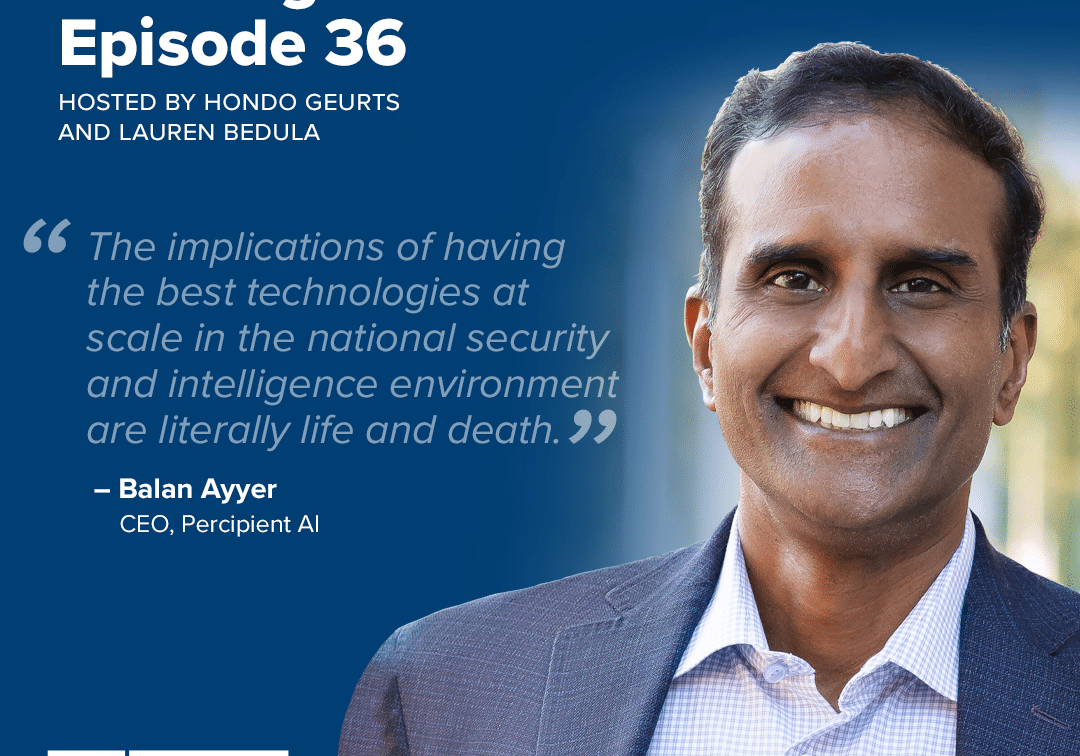 Building the Base Episode 36: Balan Ayyar
In episode one of Building the Base, hosts Lauren Bedula and Hondo Geurts chat with Balan Ayyar, retired US Air Force General Officer and now CEO of Percipient AI, a…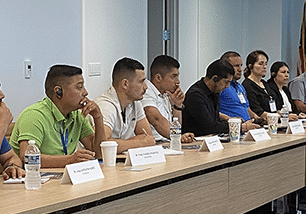 Event Recaps – September 18, 2023
BENS hosted a panel for the State Department's International Visitor Leadership Program (IVLP) to discuss communication and cooperation between the private sector and federal law enforcement. In attendance were law…
Receive BENS news and insights in your inbox.