BENS is actively working to share our members' expertise with organizations across the national security enterprise – both partners of long-standing and potential new partnerships. These efforts have created several unique opportunities and an exciting expansion of the traditional definition of being a BENS partner.
In the last year, a number of partners sought private-sector insights into business-related plans and processes within their mission areas, and BENS was honored to host work sessions for them with our member experts. Our partners hail from the following Departments and Agencies:
Our recent conversations have focused on a wide range of topics including:
Russia's invasion of Ukraine
US Southern Border and America's Covert Border War
Rapid acquisition of hypersonic weapons
Acquisition process improvements to accelerate development and fielding of advanced technologies
Data-driven approaches to developing a "workplace of the future"
Mission readiness through evaluation and analysis of challenges related to hiring, staffing, recruiting, and attrition
Alignment of data collection with mission-critical execution of strategic goals
Messaging, rolling out, implementing, and analyzing new programs aimed at expanding recruitment from underrepresented communities
BENS members' knowledge and experience were sought in several interesting ways outside traditional partner engagements and work sessions.
The US Competitive and Innovation Act: Senate leadership sought insights and expertise from BENS members in the drafting of legislation to develop and fund new tools for the US to address technology innovation gaps. The bill, which was passed by the Senate in June, authorized funding for basic and advanced technology research over a five-year period.
The Institute for Defense Analysis: Peter Levine, former Deputy Chief Management Officer at DoD, conducted interviews with a number of BENS members as part of a study undertaken by IDA, a non-profit federally funded research and development center, to assist the Department of Defense with improving its processes for accessing and recruiting new talent.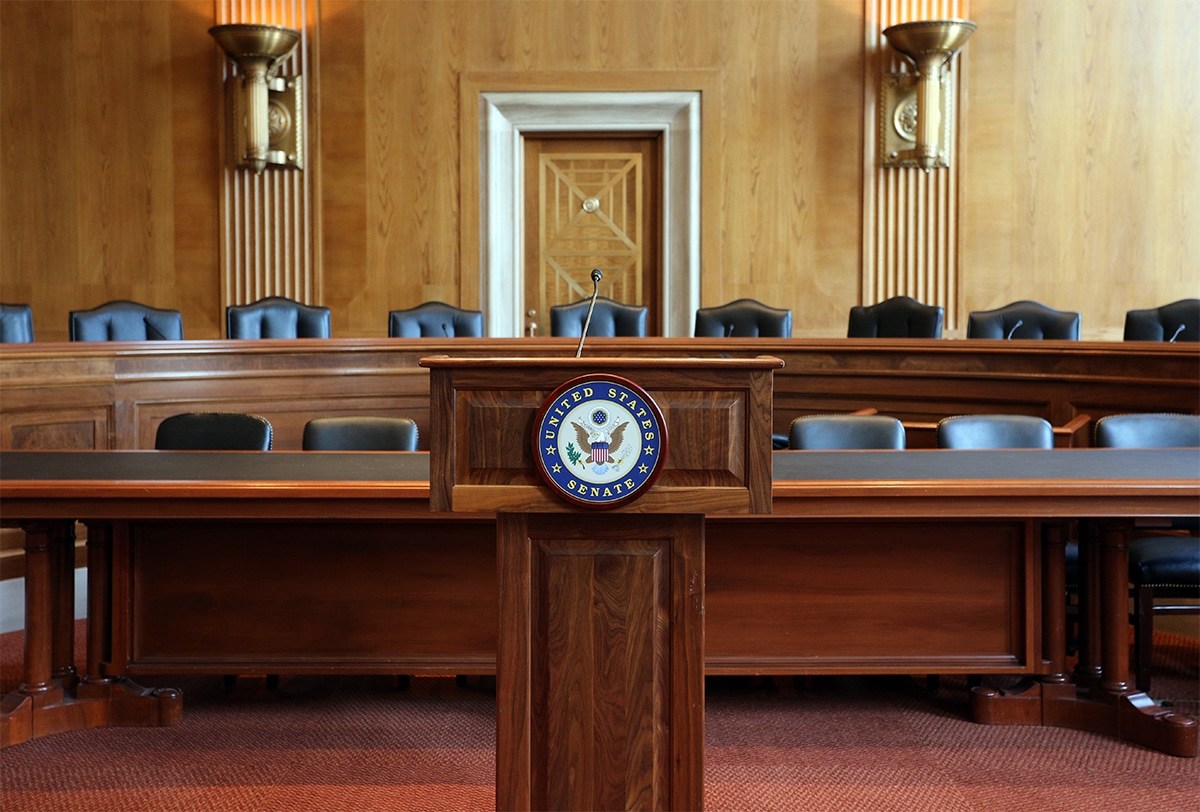 ENGAGEMENT WITH SENIOR DEFENSE OFFICIALS
BENS has facilitated important conversations with all current and former Secretaries of Defense, including Leon Panetta, Mark Esper, and Ash Carter.
BENS is a nonpartisan organization who works closely with every Administration some of the current officials we have engaged with are: Deputy Secretary of Defense Kathleen Hicks; Secretary of Veterans Affairs Denis McDonough; Director of National Intelligence Avril Haines, Secretary of the Army Christine Wormuth, Deputy Secretary of Homeland Security John Tien, FEMA Administrator Deanne Criswell; Secretary of the Air Force Frank Kendall and the Director of CISA; and the Director of CISA Jen Easterly, among others.
In 2021 BENS launched the Commander Conversation Series providing exclusive opportunities for BENS members to hear directly from current Combatant Commanders and Service Chiefs. In these discussions BENS President and CEO, General Votel, USA (Ret) explores the state of play in the field, priorities and challenges for the command, operations and manpower, and American competitiveness. We have hosted conversations with these and others:
BENS occupies a trusted space with senior national security leaders and provides opportunities to engage in discreet conversations with business executives across all sectors and industries. In 2021, BENS hosted 166 engagements with top national security leaders and business executives were able to share lessons learned and councils where they have expertise.
BENS hosts intimate small group events under the Chatham House Rule, open discussions, lectures, and forums with opportunities for questions and answers.
Some of the notable virtual discussions and in person events with distinguished guests included:
Bill Priestap, Former Assistant director of the FBI Counterintelligence Division, and Holden Triplett, a former FBI special agent on how the business world is being transformed by nation-state threat competition and espionage
Johnson & Johnson Chairman and CEO Alex Gorsky on COVID-19 vaccine
Alan Kohler, Assistant Director, Counterintelligence Division, Federal Bureau of Investigation
Rep. Elissa Slotkin (D-Mich.), co-chair of the Defense Critical Supply Chain Task Force
Lieutenant General William Liquori, Deputy Chief of Space Operations, US Space Force
Ambassador John Sullivan, US Ambassador to the Russian Federation and former Deputy Secretary of State
Norman Roule, the former National Intelligence Manager for Iran from the Office of the Director of National Intelligence
Lieutenant General Mary O'Brien, Deputy Chief of Staff for Intelligence, Surveillance, Reconnaissance and Cyber Effects Operations, US Air Force
Major General Kevin Vereen, United States Army Recruiting Command
David Laufman, immediate past Chief of the Counterintelligence and Export Control Section (CES) in the National Security Division at the Department of Justice on Economic espionage
Vayl Oxford, Director, Defense Threat Reduction Agency
General Timothy Ray, Commander, Air Force Global Strike Command
Vice Admiral Robert Sharp, Director, National Geospatial-Intelligence Agency
Michael Leiter, Congressional Investigations and Government Policy at Skadden
Former Deputy Secretary General of NATO Rose Gottemoeller
Jack Devine, former Associate Director of the CIA's operations outside the United States, author of Spymaster's Prism: The Fight Against Russian Aggression and Founding Partner & President, The Arkin Group
Admiral James Stavridis and Elliot Ackerman, co-authors of the new book, 2034: A Novel of the Next World War
Robert Greenway, former Deputy Assistant to the President and Senior Director of the National Security Council's Middle Eastern and North African Affairs Directorate on the Abraham Accords
Joel Rayburn, former Deputy Assistant Secretary for Levant Affairs and Special Envoy for Syria, US State Department on ISIS
Paul Kolbe, Director of the Intelligence Project at Harvard University's Kennedy School of Government
Bill Braniff, Director of the National Consortium for the Study
of Terrorism and Responses to Terrorism (START)
Dr. Ike Wilson, President of the Joint Special Operations
University at MacDill AFB
Dr. Michael G. Vickers, former Under Secretary of Defense for
Intelligence
Lt. General Brian Beaudreault, USMC, Commander, II Marine Expeditionary Force
Lieutenant General Robert "Pat" White, Commanding General of III Armored Corps and Ft. Hood
David Pekoske, Administrator of the Transportation Security Administration (TSA)
Representatives Seth Moulton (D-MA) and Jim Banks (R-IN), co-chairs of the bipartisan Future of Defense Task Force