"Global Risk Forecast 2023: A Look Beyond the Horizon" – informing organizations of impact events and potential risks that may affect safety, security, and business continuity.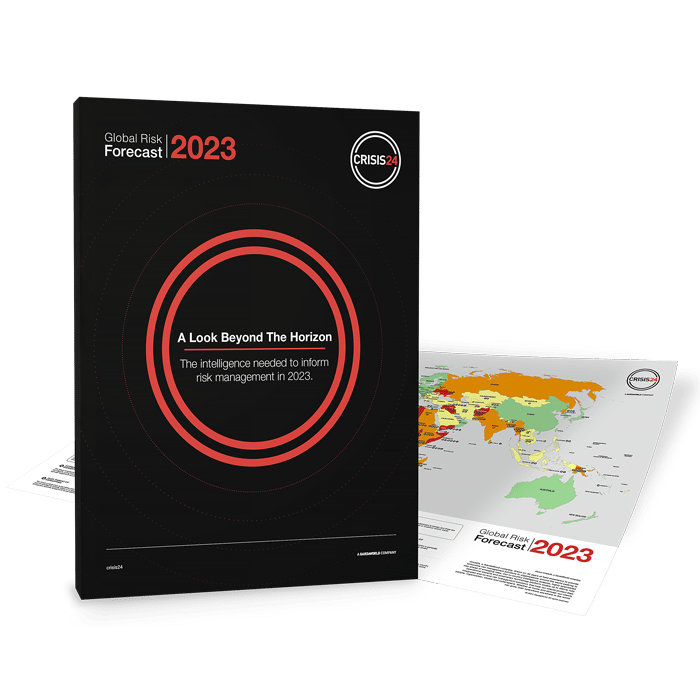 A new year brings new types of risk. Make sure you start 2023 on the right foot with the risk intelligence you need to inform decision-making in the new year. The Crisis24 Global Risk Forecast 2023 provides an in-depth analysis of key trends and events most likely to disrupt operations in the near term.
International Institutions Confront Taliban Troubles
International leaders are struggling to manage a Taliban-ruled Afghanistan; they are torn between their commitment to alleviate Afghans' suffering and their reluctance to legitimize a Taliban government that violates its…
U.S. Launches New Task Force in Middle East to Train Naval Partners
"This task force enables the United States to have less direct focus on this naval harassment campaign by building up the skills of local navies that will offset the security…
Receive BENS news and insights in your inbox.