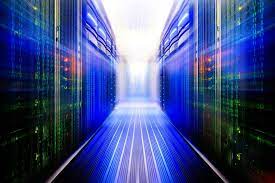 Supply chain attacks are fast becoming the vector of choice for hackers. According to the Verizon 2022 Data Breach Investigations Report, 62% of system intrusion incidents came through an organization's partner, often in the form of malicious code injected into a vendor's software offerings.
Having up-to-date software is the first line of defense against such hacks. However, a recent IDC study found less than half of organizations (49.6%) are capable of rapidly deploying any form of patch or update.
International Institutions Confront Taliban Troubles
International leaders are struggling to manage a Taliban-ruled Afghanistan; they are torn between their commitment to alleviate Afghans' suffering and their reluctance to legitimize a Taliban government that violates its…
U.S. Launches New Task Force in Middle East to Train Naval Partners
"This task force enables the United States to have less direct focus on this naval harassment campaign by building up the skills of local navies that will offset the security…
Receive BENS news and insights in your inbox.