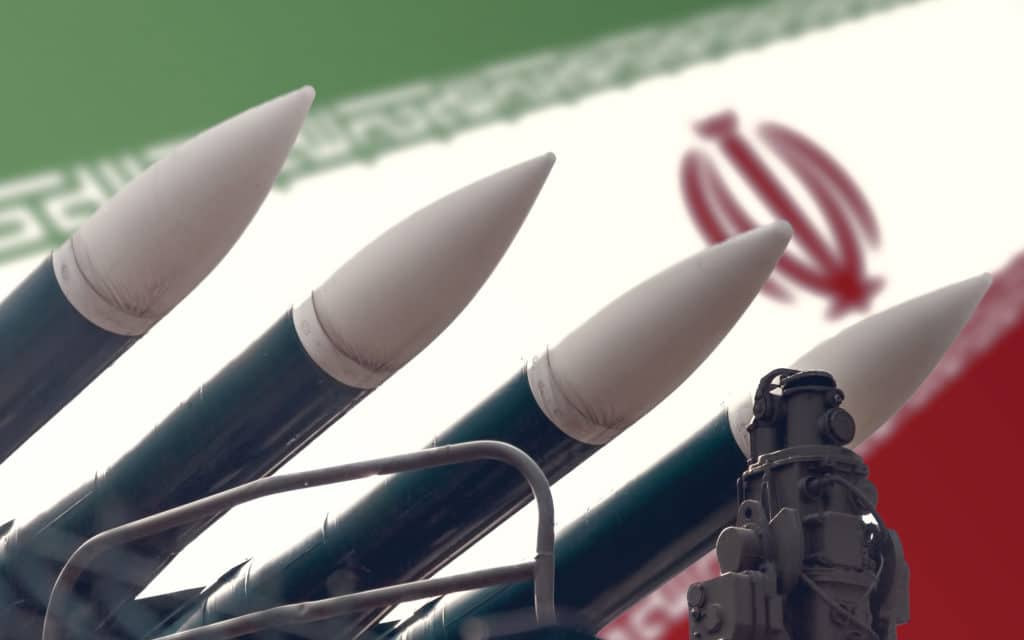 This week, U.S. Central Command (CENTCOM) issued a statement confirming that "U.S. forces at Al Dhafra Air Base, near Abu Dhabi in the United Arab Emirates (UAE), engaged two inbound missile threats with multiple Patriot interceptors coincident to efforts by the armed forces of the UAE in the early morning hours of Jan. 24, 2022. The combined efforts successfully prevented both missiles from impacting the base. There were no U.S. casualties."
A few weeks before that, military bases in Iraq and Syria that house U.S. troops also were attacked. In December of last year, the U.S. embassy in Baghdad was hit when two rockets landed in the Green Zone. Luckily, like the Jan. 24 Houthi attack on the UAE, there were no U.S. casualties (though the Houthi strike of Jan. 17 did kill two Indian nationals and one Pakistani).
What these attacks and many others in the region have in common is Iran's irrefutable involvement. They may have different local contexts and their perpetrators, all loyal to Iran, may have different motivations, but every single one of those attacks was possible only because Iran provided either the weapons or the know-how to assemble and use them.
This network of Iranian proxies in Iraq, Syria, Yemen, Lebanon, Bahrain, and possibly elsewhere is what makes Tehran so deadly in the region. It's a clever method of power projection, honed over decades, because it allows the Iranians to weaken their adversaries and achieve their strategic aims with the fewest costs possible. Iran will fight to the last Iraqi, Syrian, Yemeni, Lebanese, and Bahraini.
Congress of Vienna Redux: How the OSCE Can Foster Peace in Ukraine
The Organization for Security and Co-operation in Europe (OSCE), like the Congress of Vienna before it, could help facilitate the creation of a new and more stable European security order.
A Message on Memorial Day 2022 from General Joseph Votel
This weekend marks the most solemn of our National Holidays – Memorial Day. It is a day we set aside to remember our fellow citizens who answered the call of…
China's Real Challenge is Not Military
Vladimir Lenin is popularly believed to have said that "the capitalists will sell us the rope with which to hang them." Whether he actually said it or not, the quote aptly fits the situation with China. Since 2016, Apple alone is reported to have invested $275 billion in China. All the world's iPhones are Chinese-made. …
Receive BENS news and insights in your inbox.