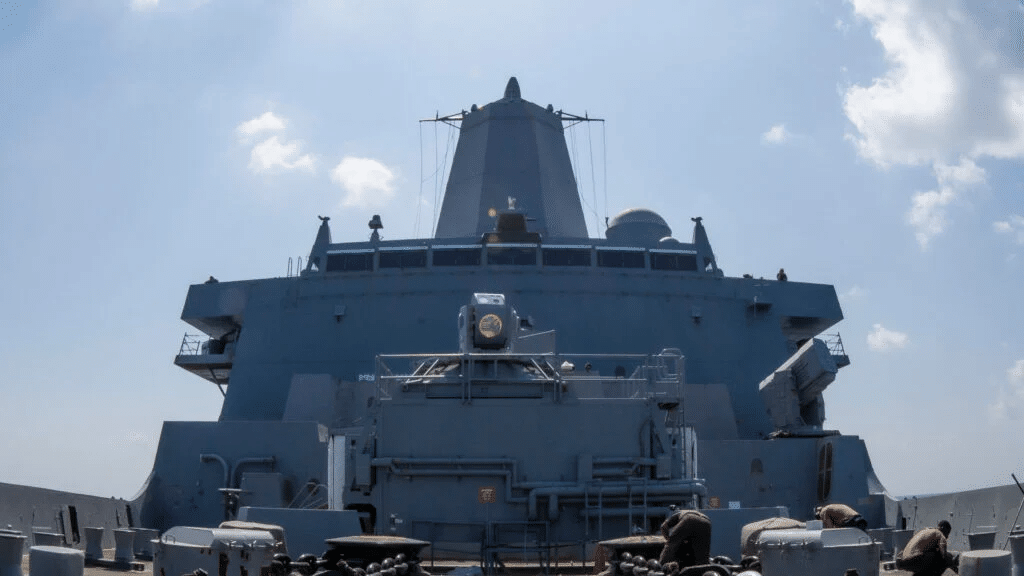 Deputy Secretary of Defense Kathleen Hicks wants the US military to look at how technologies like tanks, ships and drones can be less reliant on fuel, she wrote in a new memo.
Energy reduction is a difficult task for the sprawling, ever-moving US military. When tasked with a mission, providing the energy necessary to power exquisite technology — or even the equipment used by a dismounted soldier — is non-negotiable.
However, future wars may force the services to become more distributed and less reliant on major installations where power sources are available, which in turn "put[s] a premium on capabilities with longer range, time on station, endurance and the ability to adapt to evolving energy needs and technology," Hicks said in the memo, dated April 21 and released on Earth Day today.
South Korea, U.S. to Hold Largest Live-Fire Drills Amid North Korea Tension
SEOUL, March 22 (Reuters) – South Korean and U.S. forces will hold their largest-ever live-fire exercises in June in a show of force to North Korea, which has ratcheted up…
Korea and Japan Try and Try Again for a Reset
TOKYO – South Korean President Yoon Suk-yeol's recent visit to Japan took an often backward-facing relationship and reset it looking forward, at least for the time being. The US was…
Receive BENS news and insights in your inbox.