Leading Security Organization Adds Directors with Expertise in Risk Management, Consulting, Venture Capital, Engineering and Manufacturing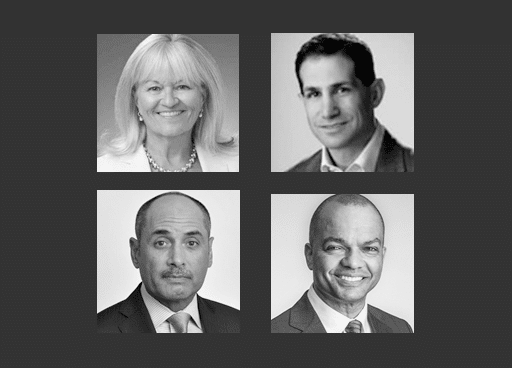 FOR IMMEDIATE RELEASE
May 12, 2021
Contact:
Nate Thompson
(202) 296-2125
nthompson@bens.org
WASHINGTON, DC—Business Executives for National Security (BENS) announces the election of four new members of its Board of Directors. Beginning terms in 2021 are Rhonda Germany Ballintyn, Sam Cole, Pete Dordal, Jr., and Gregory S. Nixon.
Board Chairman Mark J. Gerencser welcomed the new directors and thanked the board for recruiting top-level talent to elevate the next generation of leaders for BENS. "We are delighted to bring onboard additional executives who will help BENS serve the national security community. Rhonda, Sam, Pete and Gregory continue to expand the many industry verticals from which our leaders are drawing best business practices for the benefit of our government partners."
Rhonda Germany Ballintyn is an accomplished senior executive with extensive experience in China and India, as well as deep industrial industry expertise and experience developing high quality talent and teams and with a track record of success in building highly effective organizations. Prior to her retirement, Rhonda served for fifteen years as Corporate Vice President & Chief Strategy and Marketing Officer for Honeywell International, where she was responsible for global strategy and marketing functions covering $40 billion in revenues, 74 businesses, and over 3000 employees. She is currently Chair and President of the Germany Ballintyn Education Foundation.
Sam Cole is a Principal and Co-founder of Stonecutter Ventures LLC. He has seeded ten companies across fintech, defense technology, and manufacturing/robotics. He founded two early stage technology companies. Previously, Sam served as Executive Vice President and Deputy Head of eExchange, a technology subsidiary of State Street Bank, providing advanced trading solutions to global clients in the foreign currency, interest rate and derivative markets. He also worked as an analyst for Global Partner Ventures in the former Soviet Union supporting projects to commercialize Russian defense technologies.
Pete Dordal, Jr. is President of GardaWorld Federal Services. He is an accomplished security management professional and business leader with over 35 years of experience gained in the U.S. military, private and public security, the intelligence community and entrepreneurial commercial endeavors. Pete joined GardaWorld from service with a select U.S. government contract, where he provided highly specialized risk management services supporting the Global War on Terror. Earlier, Pete was the Director of Corporate Security at SPX Corporation, a multi-industrial Fortune 500 company, where he oversaw the security and risk management of 24,000 employees operating in 23 countries. His professional career began in 1981 with his enlistment in the U.S. Marine Corps, serving eight years in special operations and training.
Gregory S. Nixon is Head of Strategic Investments, Senior Managing Director and Senior Legal Counsel of Cerberus Capital Management. In his role, he focuses on investment opportunities with the potential to drive technological, security, and defense advancements across sectors and geographies. He has served on the Board of Directors for several Cerberus portfolio companies, including most recently Navistar Defense, where he is Chairman, and Sparton Corporation. Prior to his career in the private sector, Mr. Nixon served in senior positions in the U.S. Department of Defense and the U.S. Government Accountability Office. Nixon is also a retired Air Force Judge Advocate General (JAG) Officer (Lt. Colonel).
### 
Business Executives for National Security (BENS) is a nonpartisan, nonprofit comprised of business leaders throughout the nation who volunteer their time and expertise to help address the national security community's most pressing challenges. For more information, please visit: www.BENS.org.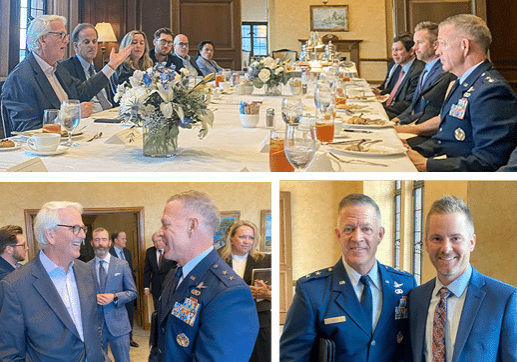 Event Recaps – September 24, 2023
BENS CEO, General Tim Ray, traveled to Atlanta to visit with the Southeast Region's BENS members. Members shared their thoughts and insights on their experiences and engagements with BENS and General…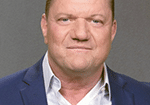 BENS Member, Chris Harris
BENS Member, Chris Harris, Vice President of Defense/Americas for SPEE3D has worked with key staff to train and supply Ukraine with metal 3D printers. The printers will be deployed near the…
Receive BENS news and insights in your inbox.