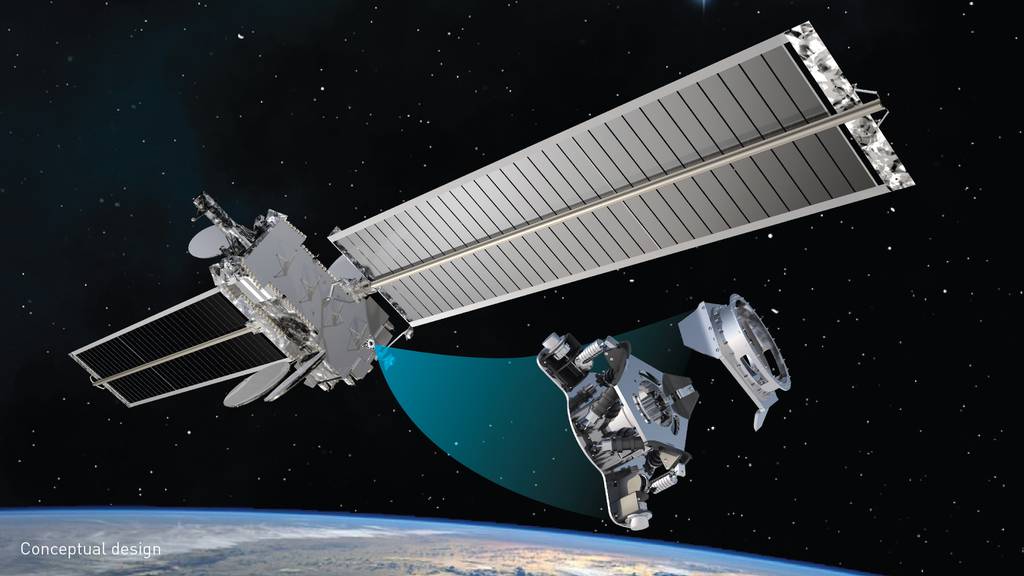 Lockheed Martin is releasing a non-proprietary, open-source interface standard it says could enable future on-orbit satellite mission extension and augmentation.
The company announced the release of the Mission Augmentation Port interface standard Monday, which is now available for satellite designers to access online. The new standards offer an interface design that allows spacecraft to dock with one another. And because it's open-source, it promotes greater interoperability among providers.
"Just like USB was designed to standardize computer connections, these documents are designed to standardize how spacecraft connect to each other on orbit," Lockheed's Senior Director of Advanced Programs Paul Pelley said in the release. "We believe it's in the best interest of the nation for the industry to have common interface standards to provide mission agility and enterprise interoperability."
Event Recap
On November 21st, General Daniel R. Hokanson, Chief of the National Guard Bureau, visited BENS Members in Chicago. GEN Hokanson discussed that with long-term and multiple deployments to combat theaters…
Receive BENS news and insights in your inbox.