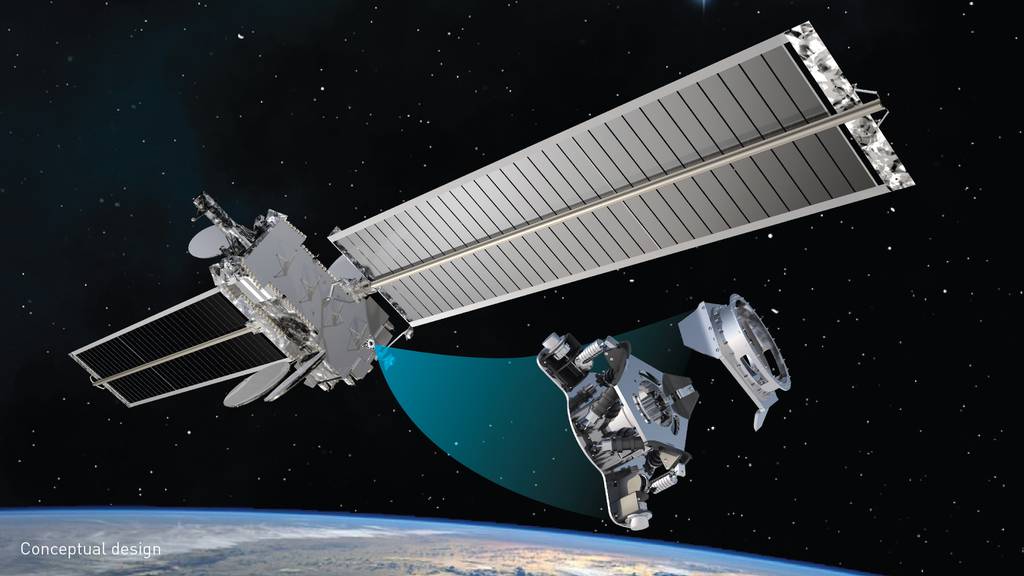 Lockheed Martin is releasing a non-proprietary, open-source interface standard it says could enable future on-orbit satellite mission extension and augmentation.
The company announced the release of the Mission Augmentation Port interface standard Monday, which is now available for satellite designers to access online. The new standards offer an interface design that allows spacecraft to dock with one another. And because it's open-source, it promotes greater interoperability among providers.
"Just like USB was designed to standardize computer connections, these documents are designed to standardize how spacecraft connect to each other on orbit," Lockheed's Senior Director of Advanced Programs Paul Pelley said in the release. "We believe it's in the best interest of the nation for the industry to have common interface standards to provide mission agility and enterprise interoperability."
International Institutions Confront Taliban Troubles
International leaders are struggling to manage a Taliban-ruled Afghanistan; they are torn between their commitment to alleviate Afghans' suffering and their reluctance to legitimize a Taliban government that violates its…
U.S. Launches New Task Force in Middle East to Train Naval Partners
"This task force enables the United States to have less direct focus on this naval harassment campaign by building up the skills of local navies that will offset the security…
Receive BENS news and insights in your inbox.