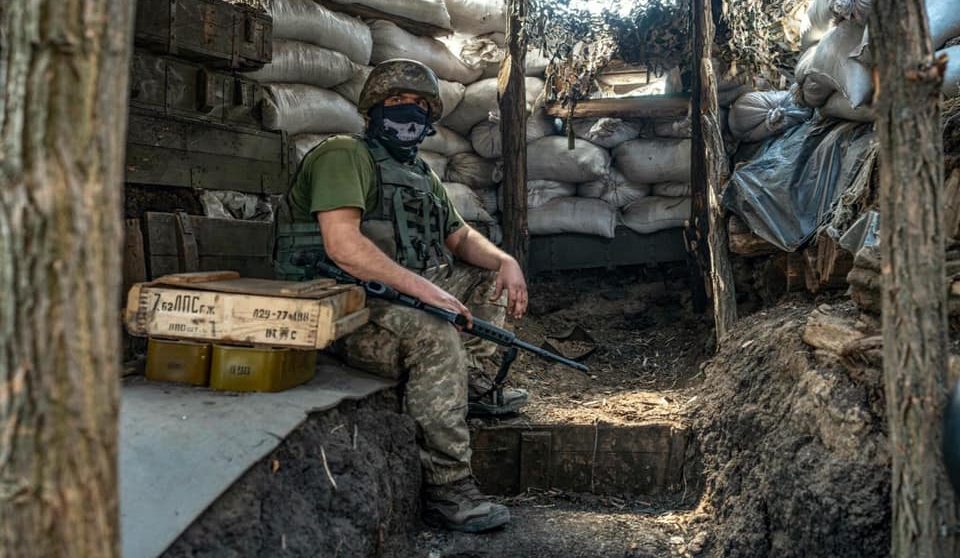 This is what the Turkish Bayraktar TB-2 leaves in its wake. There were 2 such drones involved in this attack on a Russian armored column north of Kyiv—quite a bargain at just under $2 million a platform (only slightly more than a single Tomahawk cruise missile). 
By contrast, the much-vaunted Javelin and NLAW man-portable anti-tank guided missiles provided to Ukraine in aid packages from the US and its allies, belong to a previous era. They require a man (or two men in the case of the Javelin) to "ambush" armored vehicles within the adversary's weapons engagement zone.
International Institutions Confront Taliban Troubles
International leaders are struggling to manage a Taliban-ruled Afghanistan; they are torn between their commitment to alleviate Afghans' suffering and their reluctance to legitimize a Taliban government that violates its…
U.S. Launches New Task Force in Middle East to Train Naval Partners
"This task force enables the United States to have less direct focus on this naval harassment campaign by building up the skills of local navies that will offset the security…
Receive BENS news and insights in your inbox.