The military retirement benefit has come under scrutiny recently due to its rising costs and potentially outdated structure. Payments to military retirees rose by 49 percent between 2002 and 2012, and continue to climb. In 2013, the Military Retirement Fund (MRF) dispersed approximately $54 billion to 2.3 million beneficiaries. By 2023, the Congressional Budget Office (CBO) projects spending will rise to $70 billion despite the number of beneficiaries essentially remaining unchanged.
Additionally, the Military Retirement System (MRS), which generally provides service members with 20 or more years of service with a monthly pension, does not reflect changes to our military and society. Despite a move from conscription to an all-volunteer force, greater parity between military and private sector wages, and increased incidence of postmilitary careers that supplement retirement income, the military retirement benefit has largely gone unchanged since its implementation in the late-1940s. Many organizations including the Department of Defense (DoD) have called on Congress to reform the system and modernize the benefit to reflect today's norms.
Reflecting on these issues, BENS convened a group of senior executives to examine the military retirement system. This group used their understanding of compensation and its role in recruiting and retaining top talent to provide insights that would help policymakers determine the need and impact of reform. BENS made three key findings:
First, BENS found that while costs are rising, DoD's costs are not likely to grow at the rate experienced in the last decade. Because the military retirement system operates under accrual funding, DoD's annual retirement costs are not tied to monthly payouts to retirees, but rather the Department's annual contribution to the MRF. DoD's accrual costs rose dramatically from approximately $14 billion to $22 billion in just six years from 2006 to 2012, but now stand at $20 billion. DoD anticipates their accrual costs will level at $20 billion through 2017 and gradually rise to $23 billion by 2022.
Moreover, while pension payments continue to steadily grow, rising to $70 billion by 2023, these payments are likely to begin to level in the following years. This is because pension payments are tied to a service member's basic pay, and as basic pay rises or levels, so too does retirement costs. Congress has signaled that the raises in basic pay that were seen in the previous decade are not likely in the near future, and therefore the cost of future payments will also level. The same effect can be attributed to the rise in DoD accrual cost several years ago and the leveling that is seen today. As future payments will cost less, the amount of accrual funds needed to cover those future costs is also less.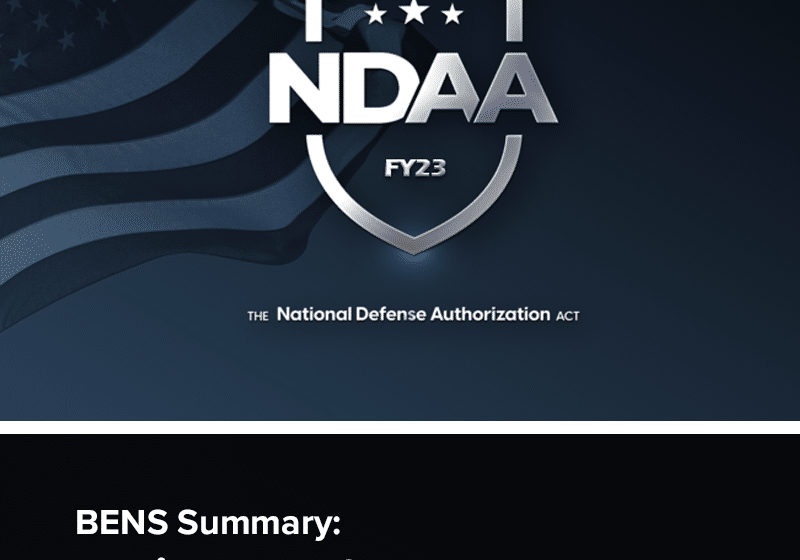 BENS Summary of the FY22 NDAA Bill Highlights
On December 7th and December 15th respectively, the House of Representatives and the Senate passed S.1605, the conferenced text of the National Defense Authorization Act for Fiscal Year 2022. The…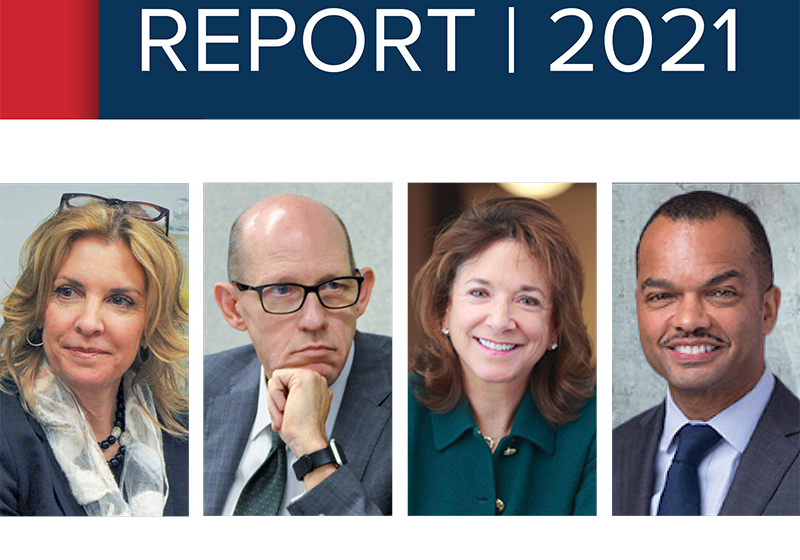 BENS 2021 Leadership Report
The 2021 Leadership Report captures the highlights of our BENS activities over the last year. Given the extraordinary environment in which we are operating — I hope that you will…
Receive BENS news and insights in your inbox.