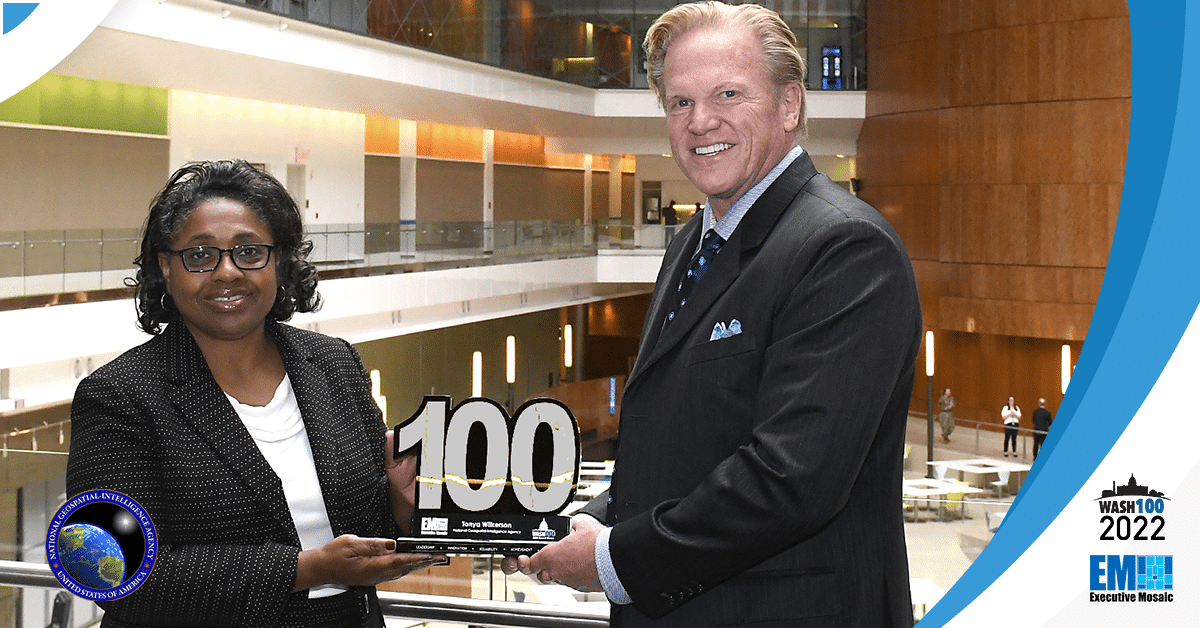 Tonya Wilkerson, deputy director of the National Geospatial-Intelligence Agency (NGA), was presented her 2022 Wash100 Award, the highest honor in government contracting (GovCon), by Executive Mosaic CEO Jim Garrettson on May 3rd during a recent visit to NGA Campus East in Springfield, VA.
Executive Mosaic was thrilled to recognize Tonya Wilkerson with her first Wash100 Award for her leadership as the new deputy director of the NGA and for driving critical GEOINT strategy and expansion to assist with U.S. national security efforts.
Event Recap
On November 21st, General Daniel R. Hokanson, Chief of the National Guard Bureau, visited BENS Members in Chicago. GEN Hokanson discussed that with long-term and multiple deployments to combat theaters…
Receive BENS news and insights in your inbox.