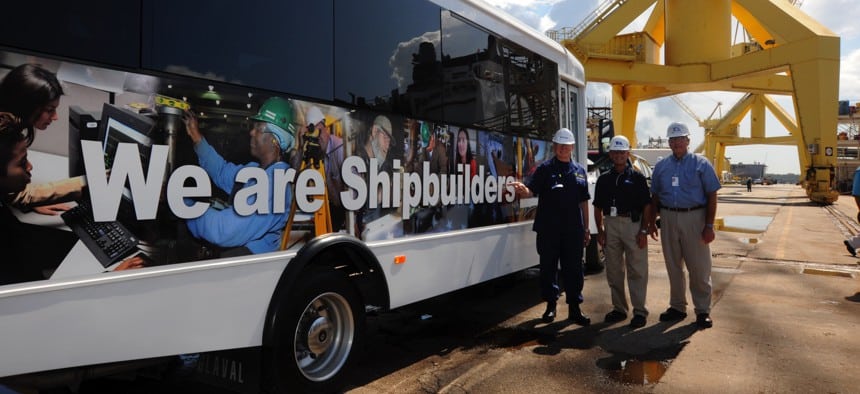 In the battle to woo skilled employees, tech companies have long offered unusual perks: foosball tables, free food, yoga classes, and more recently, the option to work remotely. But what does the Gen-Z shipyard worker want?
Well, chicken sandwiches and wireless internet access, to start. That's according to Ingalls Shipbuilding President Kari Wilkinson whose 11,500 workers in Pascagoula, Mississippi, build U.S. Navy destroyers, amphibious assault ships, and amphibious transport docks.
Building the Base Episode 29: Billy Thalheimer
In this episode, Hondo, Lauren, and Billy discuss the intersection of national security and public/private cooperation. They delve into the development of a full-scale sea glider prototype that can carry…
International Institutions Confront Taliban Troubles
International leaders are struggling to manage a Taliban-ruled Afghanistan; they are torn between their commitment to alleviate Afghans' suffering and their reluctance to legitimize a Taliban government that violates its…
Receive BENS news and insights in your inbox.