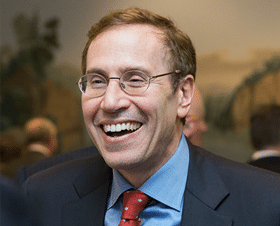 Chair, Nominating Committee
Dr. Roger Shedlin has applied his training in medicine and law to become an early developer of the medical specialty benefit management industry and a leader of successful health services companies.  He is a proponent of applying evidence-based clinical protocols to achieve optimal outcomes and increased efficiencies for healthcare purchasers, providers and patients.  
Dr. Shedlin is the founder, President, CEO and Chairman of WINFertility (WIN), the nation's leading specialty benefit management company that is focused on fertility and family building. WIN provides clinical, claims, network, financial and administrative services, which manage fertility care and costs for health plans, employers and consumers. WIN's comprehensive program encompasses fertility medical and pharmacy, behavioral health, reproductive genetics, surrogacy and adoption. WIN's national network of fertility providers allows 90% of the US population to be within 30 minutes of an affiliated high quality fertility sub-specialist. WIN provides tech-enabled clinical advocacy empowering specialized clinicians by using its substantial fertility database to facilitate machine learning and artificial intelligence for optimizing provider selection and treatment protocols. WIN's patient app offers fertility telehealth, reproductive cycle tracking and patient outreach/education. WIN helps intended parents start and grow families by democratizing fertility care and promoting the use of efficacious and efficient fertility treatments. In its over two-decade history, WIN has helped over 150,000 patients on their journey to parenthood. 
Dr. Shedlin served as the President and CEO of the Medical Benefit Management group (MBM) at Optum through July 2021. MBM, one of the fastest growing business units within UnitedHealth Group (NYSE: UHG), works with insurers, payors and providers to coordinate the care delivery for 124 million members, focusing on high cost, complex diseases and conditions including Orthopedics, Oncology, Cardiology, Transplant and Kidney. Dr. Shedlin was also the President, CEO and Chairman of OrthoNet, the nation's largest musculoskeletal benefit management company, which he has led since 1996. OrthoNet was acquired by Optum in 2014 and is now part of the MBM group. 
Dr. Shedlin has also founded and built benefit management companies in other specialties including oncology, rare chronic diseases, kidney disease and hematology. He is a frequent speaker at industry conferences and symposia. He has also represented the United States on numerous healthcare trade missions to various Western and Eastern European countries, Russia and Asia. 
Dr. Shedlin is a graduate of the Northwestern University Six Year Honors Program in Medical Education and the Northwestern University Medical School, where he was inducted into Alpha Omega Alpha, the national medical honor society. After earning his medical degree, he trained in orthopedic surgery. He is also a graduate of Harvard Law School. 
Dr. Shedlin served three terms as an elected official on the legislative body of his town. He is also a member of his town's Community Emergency Response Team (CERT). He serves on the boards of Business Executives for National Security (BENS) and Young President's Organization (YPO) Northeast Region/Fairchester Chapter. He was the recipient of the Ernst &Young Entrepreneur of the Year award in life sciences. He is married and the father of 5 children.