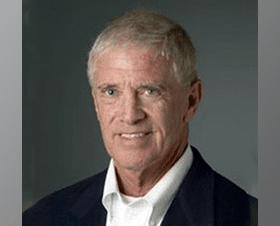 Chairman Emeritus, Hoover Institution
After a nearly 40 year career in venture capital, Thomas F. Stephenson began transitioning into the world of policy about twenty years ago. He had helped found Fidelity Ventures in Boston in the late 1960's before joining Sequoia Capital in the mid 1980's, and acted as managing partner for a while at both firms. He remains a limited partner at Sequoia Capital today.
His interest in Republican politics led to a friendship with George W. Bush, and after helping in President Bush's initial election and in his reelection, Tom was asked to join the State Department and serve as the US ambassador to Portugal. Upon returning from Portugal, he reengaged very actively at the Hoover Institution where he recently stepped down from a three year term as chairman of the Board of Overseers. At Hoover, he also worked very closely with former Secretary of State George Shultz on a variety of policy projects in the fields of energy, national security, and foreign policy. Tom co-founded and co-chaired, with Secretary Shultz, the Shultz/Stephenson Energy Task Force at the Hoover Institution.
Another major portion of Tom's policy devoted efforts have been with Business Executives for National Security (BENS), where he is a board member and frequent participant in BENS' missions to various hotspots around the world. These visits are typically at the request of the State Department, the Department of Defense, one of the Combatant Commands, or the resident U.S. Embassy, and BENS's role is to visit and provide fresh perspectives on US top military, diplomatic, and business challenges in these countries or regions.
Other current involvements include the Board of Advisors of the Stanford Institute for Economic Policy Research, the Precourt Institute Energy Advisory Council at Stanford, the Stanford Global Energy Council, and the Council of American Ambassadors. Previous involvements over the years have included serving as a member of the Board of Overseers of Harvard University, the MIT Energy Initiative External Advisory Board, and as a longtime member of the Board of Directors of Conservation International.
Tom received his AB in Economics from Harvard College in 1964, his MBA from Harvard Business School in 1966, and a JD from Boston College Law School in 1969. He currently resides in Atherton, California with his wife Barbara. They have a son who lives and works for the Hoover Institution in Dallas, and he also has three adult daughters and seven grandchildren who all live in the San Francisco