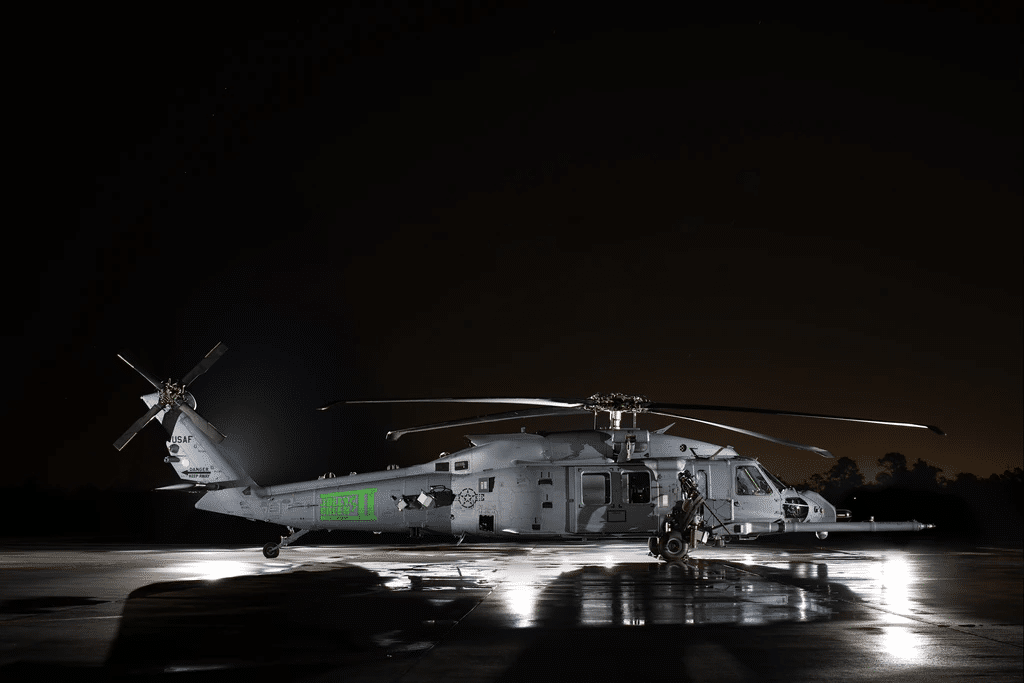 The U.S. Air Force wants to cut the total number of new combat rescue helicopters it plans to buy by one-third, a sign of how it is adjusting to a post-Afghanistan threat environment.
The Air Force originally planned to buy 113 HH-60W Jolly Green II helicopters, the successor to the HH-60G Pave Hawk. But the service's proposed budget for fiscal 2023 includes money for 10 more Jolly Green IIs that year — and those would be the last, capping the procurement at 75.
The root of the Air Force's decision to scale back its combat rescue helicopter purchase lies in the military's shift away from counterinsurgency-focused conflicts, such as the wars in Afghanistan and against the Islamic State group. Instead, the military is preparing for a potential fight against a technologically advanced peer or near-peer adversary such as China or Russia — one in which the airspace would likely be highly contested and helicopters would be more vulnerable.
Hondo Geurts on the Defense & Aerospace Daily Podcast
BENS Distinguished Fellow James "Hondo" Geurts visited the Defense & Aerospace Daily Podcast to discuss his op-ed co-authored with General Joseph Votel: Forging the Industrial Network the Nation Needs. Listen…
Happy Independence Day from BENS
On this most American of holidays, we celebrate the birth of the greatest country on earth. The Declaration of Independence was an audacious statement in 1776, issued and adopted by…
Receive BENS news and insights in your inbox.