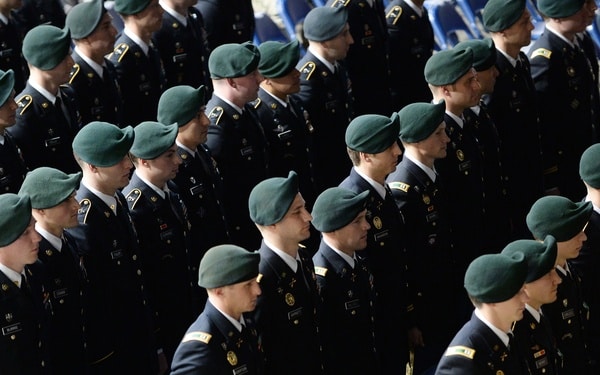 If you have been in the Army for any length of time, you have heard one of the many adages touting the importance of people in the organization. Two that immediately come to mind are "Mission first, people always!" and "People first!" Similarly, in the special operations community there are a series of guiding principles entitled the Special Operations Forces (SOF) Truths – the first of which states "Humans are more important than hardware." In Army Special Operations Forces (ARSOF), we could take this a step further, "humans are most important." As with any organization, it is one thing to acknowledge the importance of people, but the true measure of importance is evidenced through action. Both Army special operations and the Army writ large are on a quest to better focus on people and improve how talent management is conducted throughout the force.
Hondo Geurts on the Defense & Aerospace Daily Podcast
BENS Distinguished Fellow James "Hondo" Geurts visited the Defense & Aerospace Daily Podcast to discuss his op-ed co-authored with General Joseph Votel: Forging the Industrial Network the Nation Needs. Listen…
Happy Independence Day from BENS
On this most American of holidays, we celebrate the birth of the greatest country on earth. The Declaration of Independence was an audacious statement in 1776, issued and adopted by…
Receive BENS news and insights in your inbox.