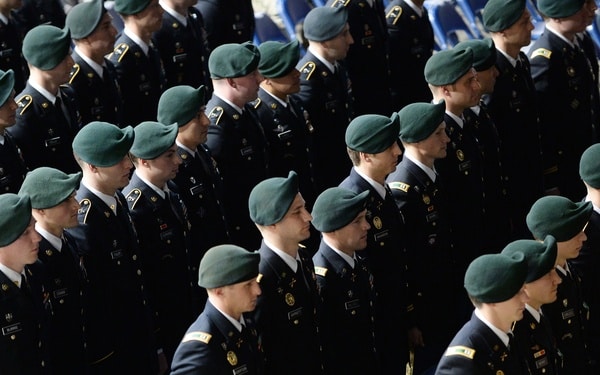 If you have been in the Army for any length of time, you have heard one of the many adages touting the importance of people in the organization. Two that immediately come to mind are "Mission first, people always!" and "People first!" Similarly, in the special operations community there are a series of guiding principles entitled the Special Operations Forces (SOF) Truths – the first of which states "Humans are more important than hardware." In Army Special Operations Forces (ARSOF), we could take this a step further, "humans are most important." As with any organization, it is one thing to acknowledge the importance of people, but the true measure of importance is evidenced through action. Both Army special operations and the Army writ large are on a quest to better focus on people and improve how talent management is conducted throughout the force.
South Korea, U.S. to Hold Largest Live-Fire Drills Amid North Korea Tension
SEOUL, March 22 (Reuters) – South Korean and U.S. forces will hold their largest-ever live-fire exercises in June in a show of force to North Korea, which has ratcheted up…
Korea and Japan Try and Try Again for a Reset
TOKYO – South Korean President Yoon Suk-yeol's recent visit to Japan took an often backward-facing relationship and reset it looking forward, at least for the time being. The US was…
Receive BENS news and insights in your inbox.