Senate confirms new leaders of SOCOM and AFRICOM, including Marine Corps' first Black four-star general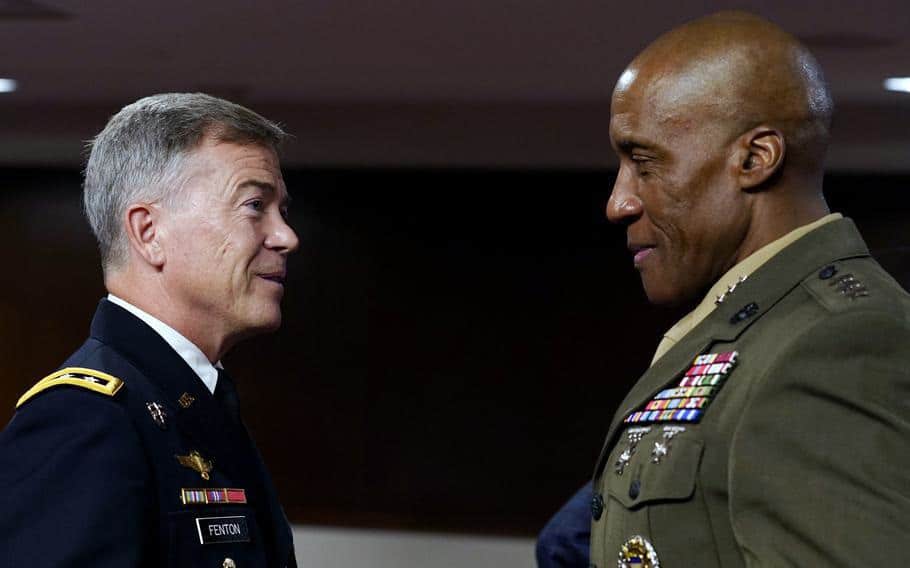 WASHINGTON — The Senate has confirmed Army Lt. Gen. Bryan Fenton to lead Special Operations Command and Lt. Gen. Michael Langley to lead U.S. military forces in Africa as the first Black four-star general in Marine Corps history.
Senators unanimously voted for the promotions on Monday night after the upper chamber's Armed Services Committee praised the men for their "exceptional" qualifications at a confirmation hearing last month.
Space Russia Weaponization of Gas Spurs Clean Energy Push to Secure Supply
Renewable power has long struggled to shake off an image of idealism in the hard-nosed energy world. But the energy crisis has presented an opportunity to change perceptions: clean energy…
Ukraine Takes on Urgency at UNGA
UNITED NATIONS — Russia's war in Ukraine took on new urgency Wednesday at the gathering of the U.N. General Assembly, following a major escalation from President Vladimir Putin. "If the…
Receive BENS news and insights in your inbox.