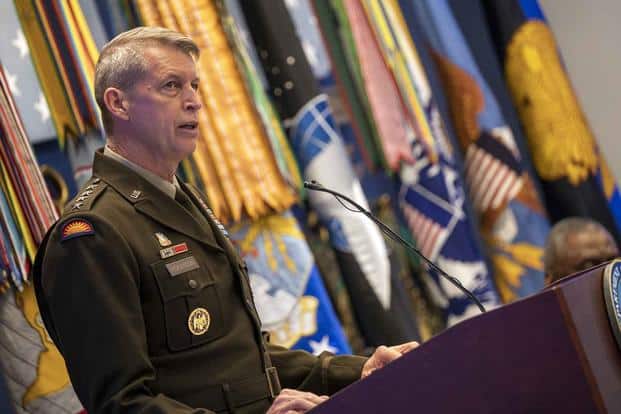 Gen. Daniel Hokanson, the chief of the National Guard Bureau, has two years left on the job to accomplish one of his biggest priorities — and biggest challenges.
At the top of Hokanson's to-do list as he quickly approaches retirement is securing free universal health care for the National Guard. Unlike their active-duty counterparts, part-time Guard troops aren't entitled to health care when they are off orders.
South Korea, U.S. to Hold Largest Live-Fire Drills Amid North Korea Tension
SEOUL, March 22 (Reuters) – South Korean and U.S. forces will hold their largest-ever live-fire exercises in June in a show of force to North Korea, which has ratcheted up…
Korea and Japan Try and Try Again for a Reset
TOKYO – South Korean President Yoon Suk-yeol's recent visit to Japan took an often backward-facing relationship and reset it looking forward, at least for the time being. The US was…
Receive BENS news and insights in your inbox.