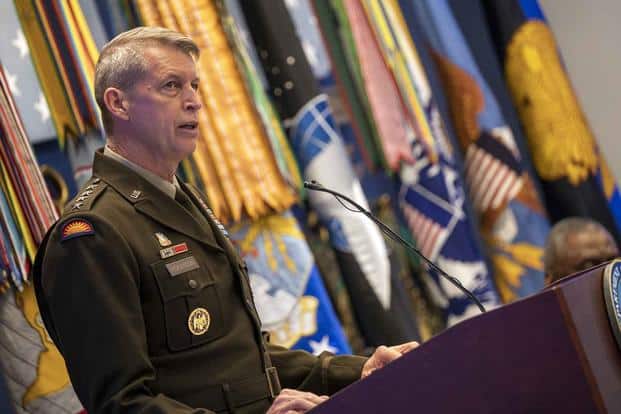 Gen. Daniel Hokanson, the chief of the National Guard Bureau, has two years left on the job to accomplish one of his biggest priorities — and biggest challenges.
At the top of Hokanson's to-do list as he quickly approaches retirement is securing free universal health care for the National Guard. Unlike their active-duty counterparts, part-time Guard troops aren't entitled to health care when they are off orders.
Event Recap
On November 21st, General Daniel R. Hokanson, Chief of the National Guard Bureau, visited BENS Members in Chicago. GEN Hokanson discussed that with long-term and multiple deployments to combat theaters…
Receive BENS news and insights in your inbox.