Taiwan, taking its cue from Ukraine, is set to begin accepting proposals to build a backup satellite internet network as soon as next month, the island's digital minister, Audrey Tang, told The Washington Post.
Ukraine has used Starlink, a satellite broadband service created by Elon Musk's company SpaceX, to ensure internet connectivity in the face of Russian shelling and cyberattacks.
The war in Ukraine has stoked fears of military conflict in Taiwan, amid mounting tensions with China, which has long claimed the island, although the ruling Chinese Communist Party has never controlled the territory.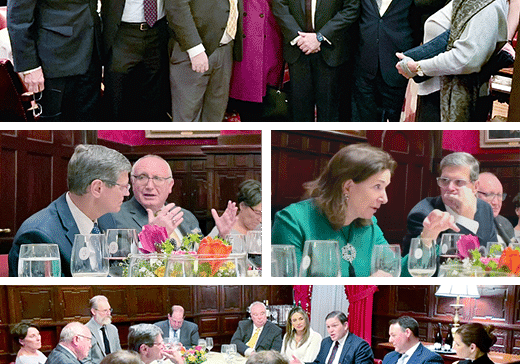 Event Recaps – March 19, 2023
BENS NY Metro welcomed former Colombian Ambassador to the United States, Juan Carlos Pinzon, this week to discuss the important partnership between the United States and Colombia. Members focused on…
BENS Member Raj Shah
Shield Capital, a venture firm that invests in defense and space startups where BENS member Raj Shah is Managing Partner, announced that retired U.S. Air Force general David Goldfein has joined its…
Receive BENS news and insights in your inbox.