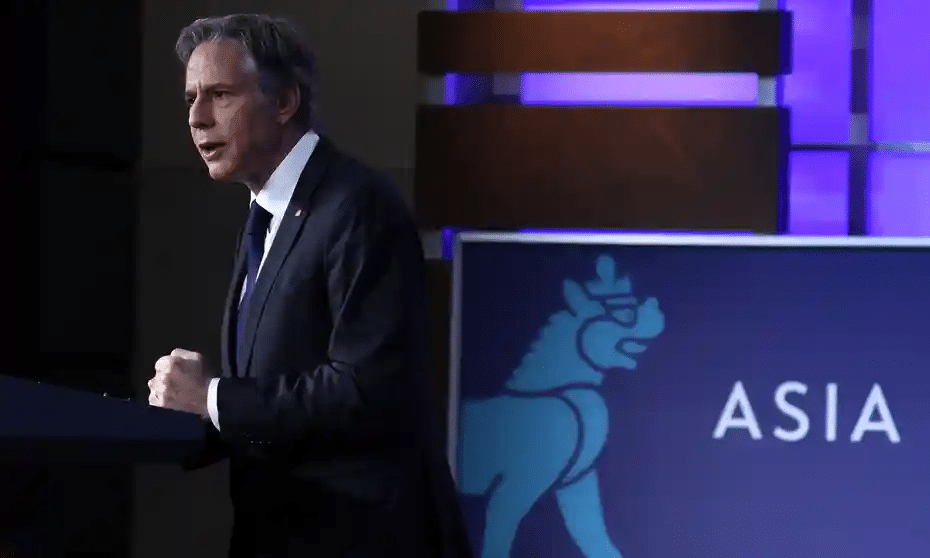 Speech by Secretary of State Antony Blinken, Washington, DC, May 26, 2022
Thank you. Good morning.
It's a real pleasure to be here at The George Washington University. This is an institution that draws outstanding students and scholars from around the world and where the most urgent challenges that we face as a country and a planet are studied and debated. So thank you for having us here today.
And I especially want to thank our friends at the Asia Society, dedicated to forging closer ties with the countries and people of Asia to try to enhance peace, prosperity, freedom, equality, sustainability.  Thank you for hosting us today, but thank you for your leadership every day. Kevin Rudd, Wendy Cutler, Danny Russel – all colleagues, all thought leaders, but also doers, and it's always wonderful to be with you.
Hondo Geurts on the Defense & Aerospace Daily Podcast
BENS Distinguished Fellow James "Hondo" Geurts visited the Defense & Aerospace Daily Podcast to discuss his op-ed co-authored with General Joseph Votel: Forging the Industrial Network the Nation Needs. Listen…
Happy Independence Day from BENS
On this most American of holidays, we celebrate the birth of the greatest country on earth. The Declaration of Independence was an audacious statement in 1776, issued and adopted by…
Receive BENS news and insights in your inbox.