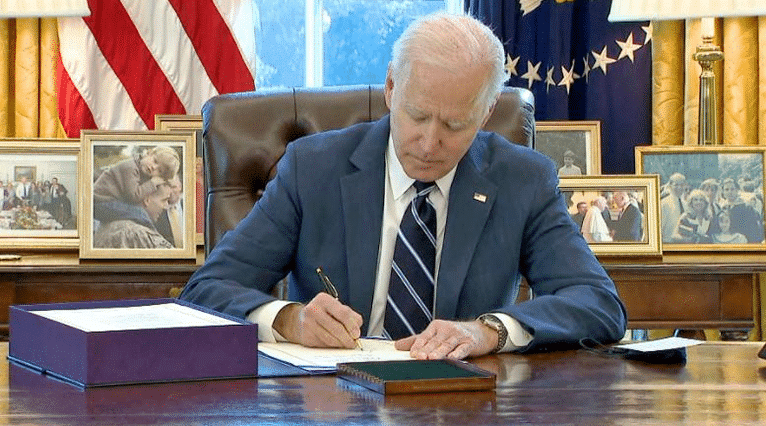 With over 530,000 Americans dead from Covid-19, improvements in vaccine deployment, a massive relief bill and a presidential address are reasons for hope that we are now starting to turn the corner on this terrible virus. Even beyond the staggering toll in lives, last year is nearly unfathomable — devastation to our economy, exponential expansion of our national debt, bankrupt businesses, Americans out of work and an incalculable impact on social well-being.
Addressing this virus and its significant effects, as the newly-passed Covid relief bill aims to do, is necessary for the near term. Still, it is not sufficient if we are to be prepared for the next sustained national emergency — such as another pandemic, a major cyber strike or an attack on our energy grid, any of which could grip the entire breadth of the United States in multiple ways over a prolonged period.
To better combat an emergency of this scope and scale, we need to find a way to harness our entire nation's capacity, including businesses, civic organizations and citizen volunteers. Engaging all of these stakeholders not only enhances our capacity to respond, it also promotes innovation in areas the government can't possibly achieve or imagine.
Rubicon on Track to Close $1.7B SPAC Deal, Go Public this Month Following Favorable Shareholder Vote
BENS board member and CEO of Rubicon Technologies Nate Morris is expected to soon go public, following favorable results in a Tuesday vote by shareholders of Founder SPAC to merge…
Happy Independence Day from BENS
On this most American of holidays, we celebrate the birth of the greatest country on earth. The Declaration of Independence was an audacious statement in 1776, issued and adopted by…
Receive BENS news and insights in your inbox.