The Mosaic Approach: a Multidimensional Strategy for Strengthening America's Critical Minerals Supply Chain
The United States faces a troubling scenario when it comes to the supply chain for critical minerals. Rapidly increasing demand, under-developed national resources, intense international competition, and years of neglect in this issue area place the U.S. at a distinct disadvantage vis-à-vis China in securing access to the metals and Rare Earth Elements that are vital for the energy transition and for geopolitical ambitions. This paper reflects the dialogue sustained by a high-level group of stakeholders in the summer of 2021 and argues that the United States must take a number of key steps to make the critical minerals supply chain more resilient.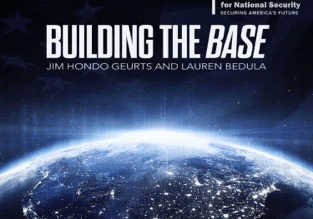 Building the Base episode 6: Dr. David Bray
Technologist and data expert Dr. David Bray is a leader with the World Economic Forum and a scholar with civil service experience. Bray served as an adviser to the Department…
Hondo Geurts on the Defense & Aerospace Daily Podcast
BENS Distinguished Fellow James "Hondo" Geurts visited the Defense & Aerospace Daily Podcast to discuss his op-ed co-authored with General Joseph Votel: Forging the Industrial Network the Nation Needs. Listen…
Receive BENS news and insights in your inbox.