Two Years into the Pandemic, Federal Employee Engagement Drops in 2021 Federal Employee Viewpoint Survey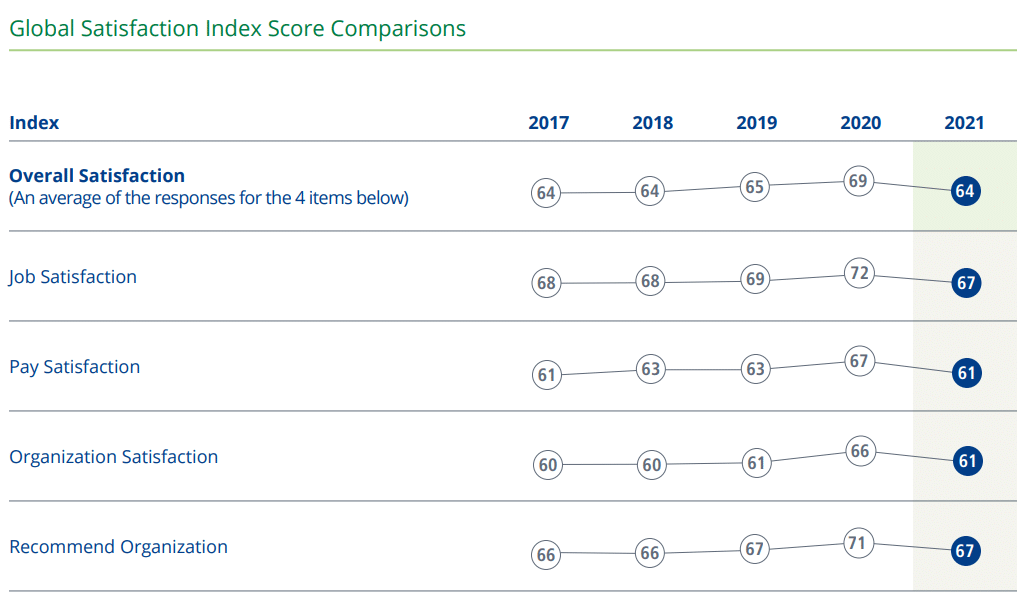 Change is the biggest constant for the federal workforce after two years in a pandemic that capsized government operations. Despite the upheaval, employee engagement remained relatively steady over the last year, dropping just one point between 2020 and 2021, from 72% down to 71%.
But other factors, like employees' job and pay satisfaction, declined in 2021 compared to 2020. The overall index points for global satisfaction dropped as well, from 69% down to 64%.
How Robotic Process Automation is Helping Federal Agencies Manage Data
When it comes to government deployments of automation and AI/ML, the spotlight often shines brightest on high profile applications – whether it's augmenting soldier performance on the battlefield, driving intelligence…
Feds in Gen X and Gen Z Both Want More Work Flexibility, But Often for Different Reasons
Improving retention of federal employees is a long-standing challenge for agencies, but the way to incentivize feds to stay in public service may differ, depending on their age. Although federal…
Receive BENS news and insights in your inbox.