Two Years into the Pandemic, Federal Employee Engagement Drops in 2021 Federal Employee Viewpoint Survey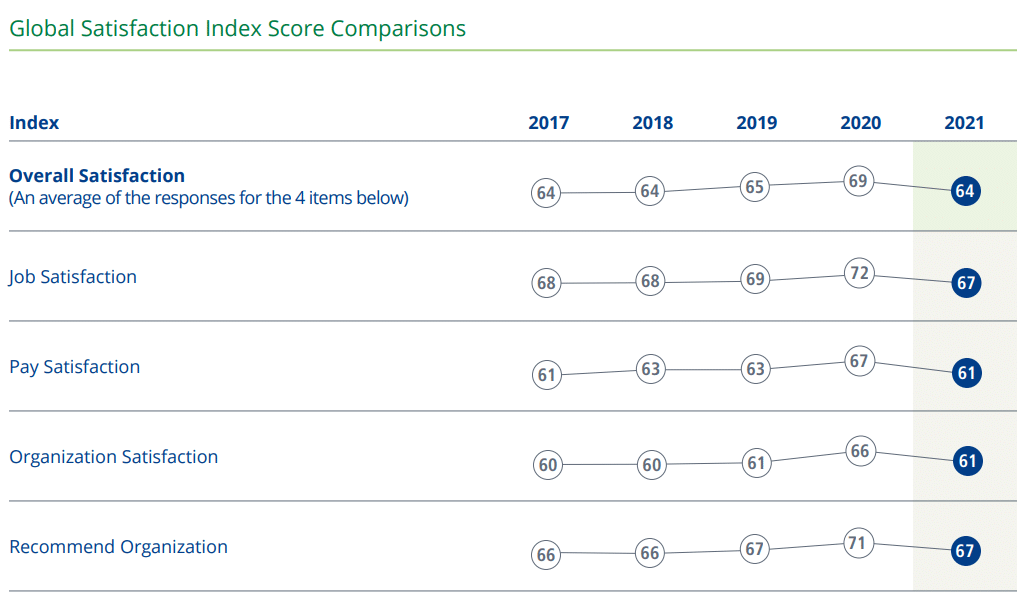 Change is the biggest constant for the federal workforce after two years in a pandemic that capsized government operations. Despite the upheaval, employee engagement remained relatively steady over the last year, dropping just one point between 2020 and 2021, from 72% down to 71%.
But other factors, like employees' job and pay satisfaction, declined in 2021 compared to 2020. The overall index points for global satisfaction dropped as well, from 69% down to 64%.
Hondo Geurts on the Defense & Aerospace Daily Podcast
BENS Distinguished Fellow James "Hondo" Geurts visited the Defense & Aerospace Daily Podcast to discuss his op-ed co-authored with General Joseph Votel: Forging the Industrial Network the Nation Needs. Listen…
Happy Independence Day from BENS
On this most American of holidays, we celebrate the birth of the greatest country on earth. The Declaration of Independence was an audacious statement in 1776, issued and adopted by…
Receive BENS news and insights in your inbox.