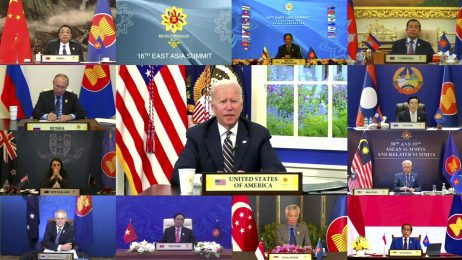 On March 29, Singapore Prime Minister Lee Hsien Loong visited the Biden White House for the first time as the war in Ukraine raged on. Their conversations focused on Russia's invasion of Ukraine and Indo-Pacific security. In a joint press release, U.S. President Joe Biden claimed the partnership between the United States and Singapore was "as close and as strong as it's ever been," while Lee noted, "Singapore deeply appreciates America's commitment to engage Southeast Asia, and especially Singapore, despite the ongoing crisis in Ukraine." Was Lee's formulation implicitly questioning the credibility of Biden's account of U.S.-ASEAN relations?
How Robotic Process Automation is Helping Federal Agencies Manage Data
When it comes to government deployments of automation and AI/ML, the spotlight often shines brightest on high profile applications – whether it's augmenting soldier performance on the battlefield, driving intelligence…
Feds in Gen X and Gen Z Both Want More Work Flexibility, But Often for Different Reasons
Improving retention of federal employees is a long-standing challenge for agencies, but the way to incentivize feds to stay in public service may differ, depending on their age. Although federal…
Receive BENS news and insights in your inbox.